Karnataka By-election Results 2017: Why the Congress won and lessons for Yeddyurappa and BJP
BJP before the 9 April by-election in Karnataka : 'We are going to win both Nanjungud and Gundlupet' BJP after the results on 13 April : 'It is a vote against Srinivas Prasad in Nanjungud and sympathy vote for Geetha Mahadev Prasad in Gundlupet.''
BJP before the 9 April by-election in Karnataka : "We are going to win both Nanjungud and Gundlupet"
BJP after the results on 13 April : "It is a vote against Srinivas Prasad in Nanjungud and sympathy vote for Geetha Mahadev Prasad in Gundlupet.''
Both the Congress victories were emphatic. While it won Nanjungud by 21,000 votes, it triumphed in Gundlupet by over 10,000 votes.
For close to three weeks, BJP's Karnataka chief BS Yeddyurappa camped in the two constituencies, making it a personal prestige battle that he wanted to win. His campaign rhetoric centered around how 2018 was going to be his last electoral battle and that these two by-election were setting the mood for a BJP win next year. BSY had also personally invested in Srinivas Prasad, senior Dalit leader and former revenue minister in Siddaramaiah cabinet who quit the Congress in a huff after he was dropped from the ministry. The BJP has never been strong in south Karnataka and Yeddyurappa thought a victory in Nanjungud, which is just 30 km from Siddaramaiah's Varuna constituency, would correct that anamoly and create a flutter in the Congress camp.
What Yeddyurappa did not factor was that Prasad's act of forcing a by-election because of a personal insult, did not go down well with the electorate. Throughout the campaign, Prasad made the election only about himself. ``We have all worked for him. But he has no gratitude. He betrayed me. You stand by me,'' he would say referring to Siddaramaiah. The election had become very personal and bitter.
Finding no candidate within the party strong enough to take on Prasad, Siddaramaiah zeroed in on Kalale Kesavamurthy, wooing him from the JD(S). Nanjungud saw a straight defector versus defector contest. Deve Gowda's party did not field a candidate in both constituencies. In hindsight, Prasad's electoral clout was overestimated. In the 2013 poll, as the Congress candidate, he had polled 50784 votes and the BJP calculation was that with its vote share of 7,000-odd votes and Yeddyurappa's old avatar of Karnataka Janata Paksha which got 28,000 votes, Prasad will be home and dry. Four years ago, Prasad had won by a margin of 8,900 votes.
But where the BJP miscalculated was by believing that all the 50,000-odd votes belonged to Prasad and that nothing came from the traditional Congress vote bank. Analysts point out that it is the BC vote that Siddaramaiah brought to Prasad's kitty that gave him the winning edge.
Nanjungud has a significant Dalit and Lingayat population and the BJP would have thought the combo would be a winning one. But then historically Dalits and Lingayats do not get along in Nanjungud because of a clash that took place two decades ago. Most people, especially the old-timers remember the 1993 caste clash between the two communities over the rejuvenation of a temple.
"On paper, Dalits and Lingayats are numerically high and should have seen Prasad through. The fact that he did not win means the Lingayats did not back him, despite the BJP being seen as a Lingayat party," says political analyst Sugata Raju. In fact, the caste equations means Siddaramaiah was more worried about Gundlupet, which is a Lingayat-dominated constituency. In the past, the late Mahadev Prasad won because of his personal popularity. That no doubt, helped his widow, Geetha Mahadev Prasad.
But what perhaps tilted the balance in Geetha's favour was the ugly attack mounted on her by Mysuru MP Pratap Simha during the campaign. At a public meeting in Chamarajanagar, Simha said, "She enjoyed all the powers when her husband was a minister. Soon after performing the final rituals of Mahadev Prasad, Geetha has joined politics in pursuit of power." He appealed to voters not to plump for Geetha as voting for her "was akin to performing the last rites of development works in Gundlupet''. With his remarks drawing flak, Simha had to apologise but most reckon the damage was done.
The Gundlupet defeat would rankle more because of Yeddyurappa's failure to deliver the entire Lingayat vote in the BJP's kitty. It is also a signal that just by piggybacking on the Lingayat vote, the BJP cannot ride to the Vidhana Soudha in 2018. To be fair to the BJP, it has been on the lookout for big names belonging to non-Lingayat communities. It saw Prasad as one such big Dalit catch. Former chief minister SM Krishna, coming from the dominant Vokkaliga community, was another.
But Krishna's failure to help the BJP win Nanjungud which falls in his backyard of Mysuru-Mandya region, would make the BJP central leadership wonder if the Aaya Krishna Gaya Krishna strategy worked. Looking ahead, the Congress will do well not to think that this trend will continue in 2018 as well. The twin victories are at best, a shot in the arm for Siddaramaiah personally and would help him get his away in the choice of the next Karnataka Pradesh Congress president. Energy minister and Vokkaliga leader DK Shivakumar is a frontrunner though the CM personally would favour a Lingayat, SR Patil, to blunt the BJP.
The dilemma for the BJP is more acute. "The decision to get in Krishna clearly did not work. Even a single gram panchayat leader did not cross over with him. The BJP will have to be clear what its Vokkaliga strategy is," points out Raju.
The voices of dissent against Yeddyurappa too could grow louder, given his inability to win even one of the two seats for the BJP. It is a serious dilemma as the party would not forget the 2013 experience, where Yeddyurappa harmed BJP's chances by floating his own KJP. It knows a BJP minus Yeddyurappa as leader is worse off than a BJP with him at the helm of affairs. The by-election results also puncture the tall claims made by Amit Shah that 150 out of 224 seats in Karnataka are for the taking for the BJP next year. They may be but the saffron brigade will need to work harder and shun its over confidence.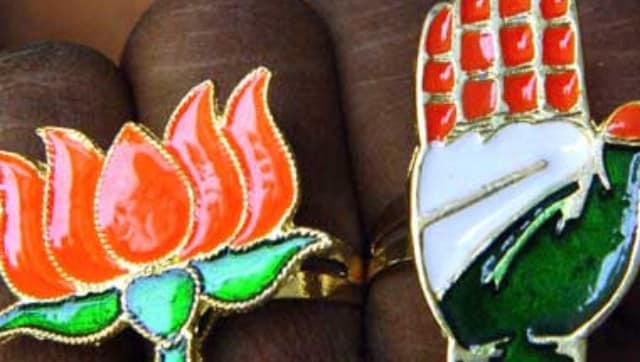 Politics
The Congress received total donations of Rs 58 crore from electoral trusts, which was less than several regional parties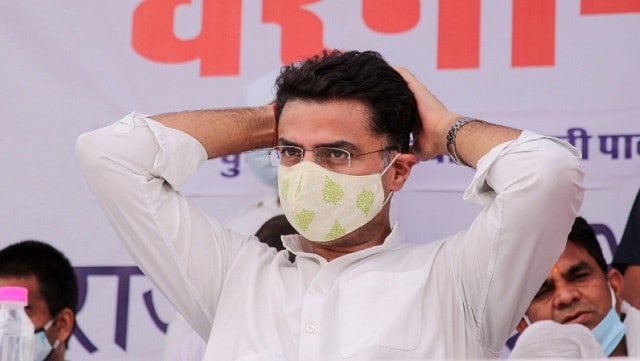 Politics
Sachin Pilot, refuting the claims of him joining the BJP, said that Ritu Bahuguna Joshi doesn't have the "courage to speak" to him
India
Clubs, restaurants, and hotels will be permitted to open till 5 pm with 50 percent seating, but liquor cannot be served