Karnataka Assembly Election: EC says poll date leak was 'mere speculation,' but revelations were avoidable
The Election Commission on Friday announced that the Karnataka poll date leak wasn't a leak and it was 'mere speculation.'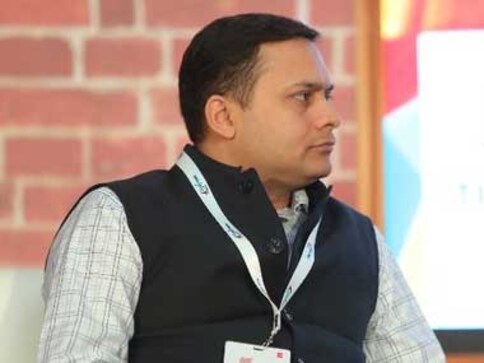 The Election Commission on Friday announced that the Karnataka poll date leak wasn't a leak and that it was "mere speculation."
According to ANI, EC said, "The alleged leak wasn't a leak and it was mere speculation." The commission, however, added that the revelations made by Malviya and Times Now were avoidable. "Presentation of the news item by TV channels and tweets by political party leaders regarding the dates, just as the commission was making the announcement, was avoidable," ED said in its statement.
The ruling BJP's Information Technology (IT) cell head Amit Malviya had left the Election Commission scouring for cover as he announced the Karnataka Assembly polling date even before the poll panel.
Questioned about the "leak" of poll dates, Chief Election Commissioner OP Rawat first dismissed the poll date announced by Malviya as "conjectures" but later said the commission would investigate the matter and take appropriate action. The EC had formed a six-member panel to probe the leakage of the poll dates.
After his tweeting of the Karnataka poll date ahead of the EC's formal announcement created a controversy, Malviya told the commission that he had picked the date from Times Now.
Times Now had also told the EC that it got the Karnataka assembly poll date from "informed sources", but argued that it could not be called a "leak". In its brief reply, it said: "Times Now news channel accessed the details from informed sources. Given that the information was not entirely accurate, it is obvious it wasn't a leak."
The voting date for the Karnataka Assembly polls is 12 May while counting day is 15 May.
With inputs from agencies
India
According to a report, the accused, identified as Zakir (29) from Savanoor in Haveri district and Mohammed Shafiq (27) from Bellare, have 'suspected links' with the PFI.
Sports
The bike which the attackers were on is said to have waited for 40 minutes before approaching Praveen's shop
India
Praveen Nettar, a Zilla BJP Yuva Morcha committee member, was hacked to death in front of his broiler shop in Bellare by three bike-borne miscreants on Tuesday night