Karnataka Assembly Election 2018: BJP putting up a brave face, but not gaining the electoral traction it hoped for
The BJP is yet to unleash the Narendra Modi factor in Karnataka as it had done in Gujarat, however, there are indications that it may not happen.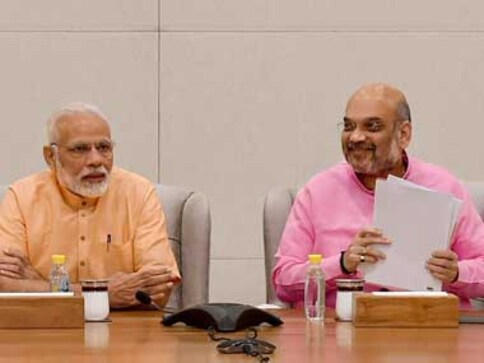 "Rahul Gandhi is campaigning for the BJP", said a Bangalore-based BJP activist gleefully. The remark came in the wake of the author's comment to him that Rahul was spending more time in Karnataka, ahead of the assembly election, than the BJP bigwigs. But it was a poor attempt at putting on a brave face amidst indications that the party is not gaining the electoral traction it hopes for.
Amit Shah no doubt has been spending a lot of time in Karnataka, with emphasis on strengthening the grassroots party machinery while pushing the party's Hindu unity agenda in his meetings, both public and private. Both Rahul and Shah have called on a host of major and minor spiritual personalities belonging to different caste groups. But as each day of campaigning comes to an end the battle lines are being being even more clearly drawn: Religion and caste pitted against each other.
There is no other issue being talked about by anyone. The Rashtriya Swayamsevak Sangh (RSS) is fanning out with a small army of swayamsevaks in the coastal districts, which has shown strong support for the BJP for some time now and will probably remain so come 12 May. Bangalore, with over two dozen seats, looks to be mainly BJP-oriented. But everywhere else, it is purely a caste-based campaign, where caste equations and caste expectations will decide the result. Once again, as happened in Gujarat, the Muslims seem to have been sidelined by all the major contestants.
The BJP is yet to unleash the Narendra Modi factor in Karnataka as it had done in Gujarat, however, there are indications that it may not happen. With just 25 days of campaigning left, the chances are that Modi's campaign visits to the state will be much, much fewer in number as compared to Gujarat. His major campaign rallies in Karnataka will begin after his return from abroad on 21 May. Karnataka BJP had apparently asked for 23 visits by Modi, and 18 were agreed to initially by the PMO. But now, it seems the number of visits will be much fewer than that.
Unlike Gujarat, which for lack of local leaders was essentially a Modi-Rahul fight, in Karnataka BJP leaders don't want it to be a Modi-Siddaramiah fight. The Congress campaign is being led and orchestrated by Chief Minister Siddaramaiah, with Rahul providing moral support. Congress has other leaders of stature like Mallikargun Kharge in Karnataka which has led the BJP's Delhi think tank to keep it a Siddaramiah-Yedyurappa fight, with Modi only providing the occassional moral support.
Modi's campaign will largely focus on key vote banks like Dalits and backward castes and, of course, on keeping the Hindu unity agenda alive in the areas that the party considers its strongholds. It is not that the BJP isn't aware on how to big win in Karnataka but it wants to keep the Modi factor fresh for the more difficult battles ahead in in Rajasthan, Madhya Pradesh and Chattisgarh. Especially, as it is fairly clear by now that the party is unlikely to pull off any major upsets in Karnataka.
When asked what the BJP's own internal poll indicates, party leaders claim that they are likely to be about 15 seats short of a majority. But their optimism is not borne out by ground realities. There is no doubt at the local levels that the BJP party machinery is strong and active, something the Congress immensely lacks. Amit Shah's presence is forcing local level party workers to put in the 12-14 hours a day of hard work even though Shah's equation with Karnataka party leaders is far from congenial with some of them saying that Shah does not understand the state.
There is also talk of differences between Shah and Yedyurappa, especially in candidate selection where some of Yeddyurappa's proteges may not be given a ticket and Shah's brusque style of functioning is hardly helping matters.
However, the key question is which way the Lingayat community will swing? Congress is banking on Siddaramiah's decision to recommend separate religious status for this community, though the community is divided on this issue. BJP is committed to its stand of not dividing the Hindu community and the Centre is likely to sit on Siddaramaiah's recommendation. There is bound to be some split in the Lingayat vote. But Congress will not gain as much as it had hoped to with this move.
Common verdict as of now is that Siddaramaiah will probably lead the Congress to being the single largest party in Karnataka. As it stands, the BJP knows it can make little inroads in Deve Gowda and his Vokkaliga community strongholds. The impression one gets is that the BJP is not expending much effort in these constituencies, even though Gowda has lamented his shortage of funds and is likely to base his candidate selection on the basis of those who can fund their campaigns largely on their own. But the Congress does have a presence in these areas and much will depend on their candidate selection and what they are able to offer the JD(S) in terms of political and patronage power in return for its support.
Deve Gowda and the JD(S) have no real problems with the BJP. But for them to come together, BJP will have to emerge as the single largest party. A long shot at best. Not surprisingly then, the BJP strategy seems to ensure that they do better than the last time in their strongholds. Upper caste vote seems more or less committed to the BJP. Other religious minorities are nowhere on their radar. That leaves BJP with Dalits and other backward castes to woo. A fact that the Congress too realises and hopes their chief minister will be able to pull in these votes given the slew of welfare measures Siddaramaiah has showered on them.
The author is the former editor-in-charge of The Week
World
Former British foreign secretary Jack Straw recently claimed that the UK government instituted an inquiry and a team visited Gujarat to investigate the 2002 riots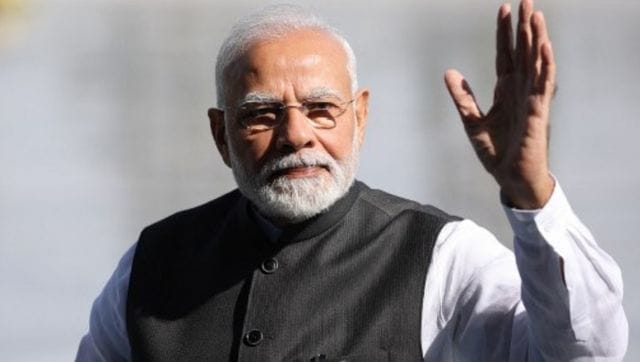 World
Call for an independent probe into the BBC over Modi documentary' on Change.Org, which strongly condemns the BBC for failing to meet the highest standards of editorial impartiality, has attracted over 2,500 signatures since it went online on Sunday night.
India
The event will be held on 7 February and will see participation from prominent personalities in Karnataka