Karat, Vijayan shift CPM to the 'right', want bigger role in 'Congress-mukt Bharat'
In the week since Pinarayi Vijayan of the Left Democratic Front took over as the Chief Minister of Kerala, he has made all the 'right' noises.
In the week since Pinarayi Vijayan of the Left Democratic Front (LDF) took over as the Chief Minister of Kerala, he has made all the 'right' noises. The CPM leader virtually unrolled a red carpet for IT companies and other multinationals, the symbols of capitalism and neoliberalism for communist ideologues of the past.
To make Kerala industry-friendly, Vijayan is even talking of raising private capital for mega projects. The words 'private' and 'capital' are not music to conventional communist ears.
The new chief minister also has a mammoth plan to widen Kerala's notoriously narrow highways: this means displacement of a large number of people in this densely populated state. Displacement of people for whatever reason goes against the Kerala brand of communism. And he is talking of raising money if the Railway Board is ready to lay a new track across the state. This means both displacement of people and private capital.
This change in tack is not as sudden as it looks. Foreseeing victory in Kerala, Vijayan had given more than a hint of it in January by talking about large-scale public-private partnership (PPP) projects at a discussion on 'Kerala development agenda' in Thiruvananthapuram under the umbrella of CPM's AKG Study Centre. Just a day before this, the party's former general secretary Prakash Karat had said in an article: "They (the middle classes) see benefits in neoliberal capitalism and can no longer relate to the Left programme."
Karat and his protégé Vijayan have been pushing for a shift to the right— call it social democracy, if you will— without actually admitting they are watering down their Marxist principles.
The CPM's performance crashed from 5.6 percent votes and 43 seats in 2004 to 5.3 percent and 16 seats in 2009 and to 3.2 percent votes and nine seats in 2014. Karat can only blame himself for this collapse since he was the party's General Secretary during that time. Aided by Vijayan, Karat is bent upon revitalising the party now with a 'right' turn. They see it as the only way the CPM can grow and occupy at least some of the vacuum left by the waning fortunes of the Congress instead of letting the BJP usurp all of that space.
It may, in the end, turn out to be a pipe dream if Karat and Vijayan want the CPM to take advantage of a Congress-mukt Bharat. But, for now, they are pushing ahead their economic agenda with a political motive in Kerala. After the alliance with the Congress, promoted by current General Secretary Sitaram Yechury, flopped in the West Bengal election, it's now Karat who calls the shots.
Now that Vijayan has actually reiterated his private investment projects, many eyebrows are being raised in Kerala. Most of these eyebrows belong to leaders of the CPM and other parties in the LDF, notably the CPI.
That's not surprising because the Left front is filled with parties which continue to be populated by leaders who stick to a moth-eaten ideology, and there are already whimpers of protest against Vijayan's ideas. It's fairly certain these whimpers will grow louder soon. But Vijayan must stick to his guns. Unless infrastructure is developed and industries open up in Kerala, there is no way he can come anywhere close to fulfilling his front's election promise of creating 25 lakh jobs in the next five years.
Vijayan is not India's first Left honcho to look at the IT sector as a potential job-creator. It was LDF's Chief Minister EK Nayanar who was instrumental in the launch of the Technopark at Thiruvananthapuram in 1990, but it made little progress during his time. West Bengal's Jyoti Basu and Buddhadeb Bhattacharya too beckoned the software sector. But theirs were only half-hearted attempts, which only left the companies frustrated.
In contrast, the new Kerala chief minister's blanket invitation to not only software giants, but even other MNCs is most unequivocal and devoid of any ideological baggage. His vocabulary and body language leave one in no doubt that he means business.
In fact, he lost no time in meeting Infosys co-founder Kris Gopalakrishnan, a man from Kerala, to find out firsthand why his company had walked out on a project during the term of the previous Congress-led United Democratic Front (UDF) Chief Minister Oommen Chandy. Infosys had abandoned a project that promised 10,000 jobs, saying the company was not getting support in setting up "basic infrastructure".
Opposition to Vijayan's various new moves may also come from his arch enemy within CPM, VS Achuthanandan, and trade unions of all hues.
Vijayan is probably on safe ground as far as the IT sector is concerned, but not over his other moves. Achuthanandan had, in fact, taken Chandy to task for having shooed away IT companies. The CPI has raised its voice against another proposal of the new government to revive the 163-megawatt Athirappilly hydroelectric project, which it had all along opposed for environment reasons.
On his part, Vijayan seems unfazed by all this and is busy proving that he is a man in a hurry to put Kerala on the path of development.
The urgency Vijayan showed in going to Delhi and meeting Prime Minister Narendra Modi, Finance Minister Arun Jaitley and Home Minister Rajnath Singh to seek their support for the state's development was part of this hurrying-up.
In 2000, when Atal Behari Vajpayee, then Prime Minister, came to Kerala for a year-end holiday, the Left Chief Minister EK Nayanar didn't even receive him. Nayanar had said Vajpayee and Jinnah were two sides of the same coin.
It's clear that even politically Vijayan is prepared to abandon the Left's rigid ways of doing things. It was more than courtesy that he had in mind when he met Modi and his ministers. He wanted to check for himself how much help he could get from the Centre. A beaming Vijayan told the media that his meetings, especially the one with Modi, were cordial and useful.
In fact, Vijayan got Modi to agree in principle that the centre will pay a minimum support price to Kerala's rubber farmers. Modi, who had kicked up a furor during the election campaign by saying that Kerala's tribal infant mortality rate was worse than Somalia's, told Vijayan that Kerala could become a model by providing toilets and digital connectivity to all households.
It's only a week since Vijayan took over, and it's too early to even say 'well begun is half done'. But he has done quite a bit of work in the first week. After five years of the Chandy government that just bumbled along without direction, there are at last some clear signs now that there is an administration in place. As long as Vijayan stays on track and is seen to be doing things for the good of Kerala, he has nothing to worry about critics.
Even Achuthanandan may lay off, if he finds that Vijayan is gaining public acceptance. And if the CPI continues to stir up ideological trouble, the chief minister can afford to snub that party. Though the CPI is the second largest party in the LDF after the CPM, it accounts for only 19 of the front's total of 91 seats in the 140-member assembly. The CPM has 58 members of its own.
Author tweets @sprasadindia. 
Find latest and upcoming tech gadgets online on Tech2 Gadgets. Get technology news, gadgets reviews & ratings. Popular gadgets including laptop, tablet and mobile specifications, features, prices, comparison.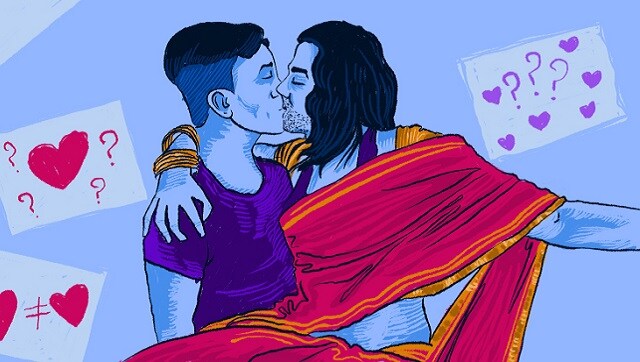 Lifestyle
The law of India does recognise same-sex relationships and it is time for courts in this country to declare the law and bring relief to millions of LGBTQ individuals who live in India.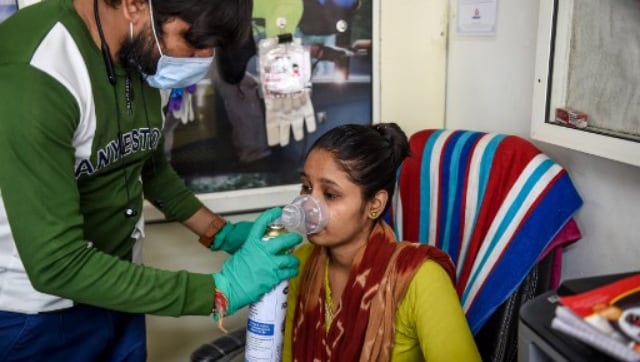 India
With India consistently reporting over 90,000 daily cases of COVID-19 in the past few days, shortages of oxygen are becoming increasingly apparent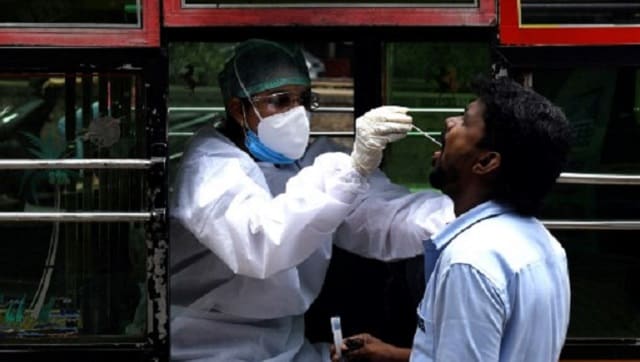 India
In Maharashtra, the epidemic is spreading fast in Gondia, Yavatmal, Wardha and Nagpur while Karnataka's Kodagu and Kalaburagi have seen their doubling times increase over six weeks