Arvind Kejriwal may escape bribery charges, but Aam Aadmi Party's image takes another beating
There are two ways of looking at the alleged Rs 2 crore "bribe" given to Delhi Chief Minister Arvind Kejriwal by health minister Satyendra Jain, as claimed by his former water and culture minister Kapil Mishra. At first glance, it is difficult to describe the involved money as "bribe", since the interaction was between a chief minister and a member of his Cabinet.
Let's also face reality, the importance of money in running political parties. It is common knowledge that ministers, whether they are in the central or the state governments, do collect money (it's one of their primary responsibilities) for their respective political parties. So, if the money Jain gave Kejriwal was for the Aam Admi Party's (AAP) functioning, it cannot be called a "bribe", provided of course that Kejriwal duly deposited this money to AAP's coffers. Whether or not Kejriwal actually did so is a matter of investigation, but that is a different matter.
But it would be considered a bribe if the money was received by Kejriwal to do Jain a favour, such as retaining the latter as minister in his government. This is again something nobody can prove until Jain himself admits to it. Therefore, Kejriwal has to get the benefit of doubt.
Upon closer scrutiny, however, things are different. The allegations reflect poorly on the state of affairs in the party; in fact, it betrays the very rationale behind the formation of AAP as a political entity. AAP became a phenomenon in Delhi only because people rebelled against established parties making politics family fiefdoms or exclusive dens where money, muscle and communalisation (be it religion or caste) play a huge role. In fact, the most positive takeaway from AAP's victory in Delhi was that its candidates proved that one could win elections without money, muscle, and communalisation.
But this trust has been belied by the AAP over the last two years. Today, APP can hardly be distinguished from any other political party. It has resorted to age-old practices of identity politics on the basis of caste, community and religion. Its leaders have become too fond of luxuries, of palatial houses, foreign tours and the many other perks that come with the job. In fact, a senior IAS officer, who was in the Delhi government until recently, has told me that, as health minister, Jain uses over 25 official cars (both at home and at office) — a sharp contrast to his predecessor Kiran Walia (health minister in the Sheila Dikshit government) who used just two.
Kejriwal had proposed an enormous pay hike for Delhi MLAs, making them the country's highest-paid elected representatives, drawing a salary of Rs 3.2 lakh plus various allowances. There have also been several other instances where AAP ministers, including Kejriwal, have unduly favoured their relatives in an official capacity.
But more importantly, Kejriwal hardly talks of the evils of corruption these days, even though his entry into politics was through the India Against Corruption (IAC) movement. In this task, he had attracted not only veteran social activist and crusader Anna Hazare, but also some of the brightest young men and women of India. However, against Hazare's wishes, he formed a political party. But here again, soon after capturing power, he threw out other co-founders like Prashant Bhushan and Yogendra Yadav.
Kejriwal even campaigned in Bihar for Lalu Yadav, the first major politician in India to have been convicted of corruption and rendered ineligible to contest elections for six years. In fact, there are serious allegations that AAP distributed party tickets in Delhi and elsewhere by seeking crores of unaccounted rupees. And many of his ministers, as Kapil Mishra told the media on Sunday, are facing serious corruption charges. Ironically, Kejriwal, the crusader against corruption, has not even brought out a suitable law to have a Lokpal in Delhi so far.
How many of us have tried to bother over the implementation of Kejriwal's 70-point agenda that was promised during the last Delhi Assembly election? What has been the progress in the fields of transport, roads and sanitation, areas which are clearly under the jurisdiction of the Delhi state government? Is there free WiFi in market places? He has kept his words on subsidies on electricity and water, arguably the cheapest in the country, but this is populist politics, unaffordable economics in the long run. In a way, cheap power and water in Delhi is nothing but a bribe to the people to give votes to AAP!
If there is anything Kejriwal has obsessed over, it is his insatiable ambition to become Prime Minister of India. But without consolidating in Delhi, AAP has been trying to expand its bases in other important states, though the party, as recent Assembly elections proved, failed miserably in this task.
Kejriwal has invariably been in the headlines for attacking Prime Minister Narendra Modi and his government. He has described Modi as "a coward and psychopath". Kejriwal seems to reach every troubled spot in the country to carry out his "hate politics" against Modi.
Kejriwal is too talented a person to not understand that Delhi is not a full-fledged state, and that it essentially remains a Union Territory, despite having an elected chief minister a la Puducherry. For him, the issue is not simply bureaucratic or legalistic; it has serious political dimensions — in fact, it is essentially political. Therefore, one sees a discernible pattern in what Kejriwal has been focussing on ever since he became chief minister. He is simply not interested in his job as the Chief Minister of Delhi; he wants to use his present position in such a way that the country starts looking at him as a prospective prime ministerial candidate. His ultimate aim is to rule from Delhi, but not as chief minister.
Viewed thus, Kapil Mishra's allegations against him on Sunday could not have come at a worse time. In the wake of a series of poll reversals, this bribery allegation will surely dent Kejriwal's image considerably. After all, Mishra has done exactly what Kejriwal does — portray himself as a victim and target his rivals on the basis of unproven and non-provable charges.
Like Beppe Grillo of Italy, Kejriwal may have been hailed as a messiah by an electorate fed up with mainstream parties seen as corrupt, exploitative and incapable of good governance. But Kejriwal should realise that Grillo's has been zero-to-hero-to-zero phenomenon.
India
There has been widespread anger in Delhi over the recent anti-encroachment drive carried out by the three BJP-led municipal corporations in several parts of the capital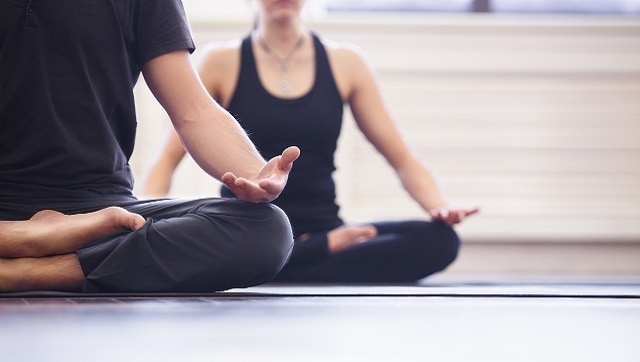 India
Yoga helps to cure psychosomatic diseases, improve comprehension ability, power of memory and concentration and relax stress, tension and anxiety
Politics
Arvind Kejriwal has announced a political front, People's Welfare Alliance, in Kerala with Twenty20. The small party is the CSR wing of the Ernakulam-based Kitex Group, the second-largest producer of children's apparel in the world