Kapil Mishra's comedy show: AAP MLA's Friday attack on Arvind Kejriwal further erodes his credibility
Hell hath no comedy like a Kapil Mishra scorned. If you need evidence of this, watch and enjoy episodes the Kapil Mishra show that unfold every alternate day on Indian TV
Hell hath no comedy like a Kapil Mishra scorned. If you need evidence of this, watch and enjoy episodes the Kapil Mishra show that unfold every alternate day on Indian TV.
For the past few days, Mishra has been appearing on TV cackling like — to quote the laughter challenge poster boy Navjot Singh Sidhu — a hen that is about to deliver an elephant. But, in the end, all he leaves behind is an egg, splashed mostly on his own face.
Tuesday's episode of the show was no different. Mishra promised the mother of all exposes on Twitter and ended up cracking a joke so stale that even Sidhu would have struggled to laugh at it.
"I dare Arvind Kejriwal to tell the Income Tax Department that the source of his Rs two crore donations is businessman Mukesh Kumar Sharma," Mishra said.
Now is that even a joke?
Since Friday, the aforementioned businessman has been screaming from every rooftop that he donated Rs two crore — an amount Mishra claims to have been round-tripped through bogus companies — to AAP through a demand draft. The video of his statement has gone viral and has even been retweeted by the chief minister. So, why does the I-T Department need an invitation from Kejriwal to act?
Mishra's joke is a bit complicated because he seems to have very little knowledge of the way political parties are funded. If a party receives a donation, its responsibility ends after making the name of the donor public. (Incidentally, no other party except AAP made its donation records public.) Under the extant Indian laws, once a party discloses the source, it is the responsibility of the donor to explain how he arranged the money for donation, not of the party, which in this case happens to be AAP.
What this effectively means is this: Now that Sharma has disclosed that he is the source of the money, it is for him to explain to the I-T Department, in case it decides to question him about where he got the money from. If the I-T Department sees fraudulent transactions in the AAP account, it should go ahead with a detailed investigation to nail the culprits.
But, what exactly does Mishra want Kejriwal to do? Perhaps laugh at the farrago of confusion and comedy.
Mishra, unfortunately, like his guru Kejriwal, has become a master of shoot, scoot, faint and entertain. Most of his allegations now sound like a rant that betray the deep animus and frustration inside him. When he started his war against Kejriwal, it seemed that like Hanuman, he will burn down the AAP empire with a series of exposés. But, he has now morphed into a caricature who has burnt his own tail with the fires of revenge.
So far, Mishra hasn't told us when did he see Satyendra Jain give Kejriwal Rs two crore cash. First, he defended his inability to give clinching proof of his allegation with cute explanations like if he discloses the date, the AAP will tamper with video footage of the incident. This, in classic Mishra style, was a joke worthy of a laugh.
A note to Mishra: If the said incident indeed took place, do you think Kejriwal and Jain are so daft to wait for you to disclose the date to start tampering with the evidence?
Then, when the time was right and the stage was set and the media was ready with its questions, Mishra fainted on live TV and retired to the safe comforts of a hospital even when his medical reports suggested he was a bit dehydrated and a little weak — minor problems that the aam aadmi faces daily on Indian roads during summers.
His other story of AAP receiving cheques for Rs 35 crore from bogus companies also sounds too fantastic to be true. At the press conference where he swooned before the media could grill him, Mishra had flashed two cheques drawn in the name of the AAP as proof that shell companies were funding the party.
But the AAP has a point when it asks if the cheques were indeed meant for the party, how did they land in Mishra's hands instead of its bank account. Responding to the charge, AAP leader Sanjay Singh had said, "He (Mishra) showed you two cheques worth Rs 35 crore, but who do they belong to? I can also present cheques in the BJP's name. But who's to prove their authenticity? At this rate, anyone can show a fake cheque. I have made a cheque for the BJP worth Rs 70 crore (shows it). Whose cheque is it? Who has issued it? This is a comedy circus."
Mishra's is indeed turning out to be a comedy circus of fantastic claims, faints and flip-flops. It is evident that he is acting like a child whose friends suddenly refused to play with him and out of anger, hurt and frustration, the petulant child is throwing pebbles at them.
Spitting at someone with the face turned upwards always leads to just one result. Someone needs to stop Mishra from foaming at the mouth. If he continues, his namesake will soon face stiff competition for being the comedian-in-chief of television.
Find latest and upcoming tech gadgets online on Tech2 Gadgets. Get technology news, gadgets reviews & ratings. Popular gadgets including laptop, tablet and mobile specifications, features, prices, comparison.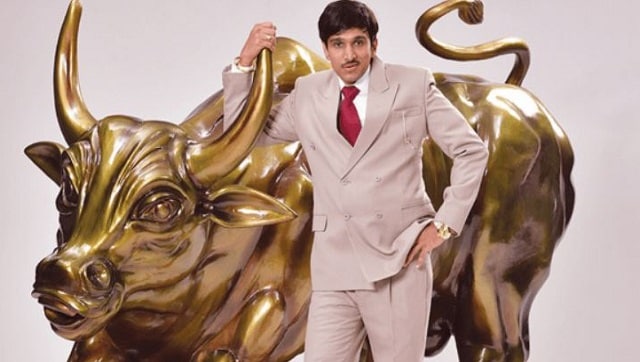 Entertainment
The last time Hansal Mehta reinvented himself he gave us films like Aligarh and Shahid. Post Scam 1992 and Chhalaang, I can't wait to see what Hansal 3.0 will bring us.
Entertainment
In pretending to care for the world, Kumar has chosen to play to the gallery of sainthood, rather than to his strength. Even his purported risks, like playing a transgender character in Laxmii – are employed towards manufacturing consent for his 'do-good' image.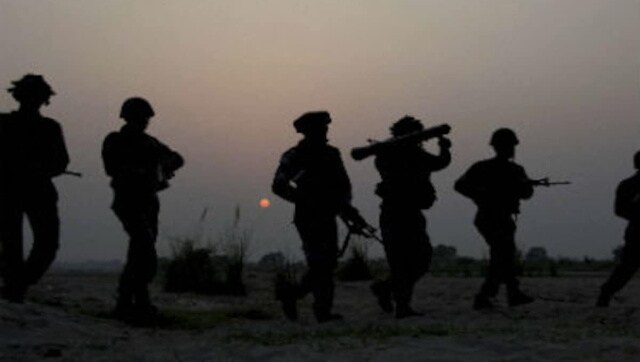 World
Unlike Israel, India has not worn its successes in secret missions on its sleeves