Kapil Mishra's apology to Yogendra Yadav is another tool to attack Arvind Kejriwal, garner support outside AAP
In an open letter, former AAP leader Yogendra Yadav advised Kapil Mishra to provide credible evidence on corruption charges against Kejriwal or desist from launching mere allegations
Former Aam Aadmi Party (AAP) leader Yogendra Yadav has given a piece of advice to Delhi's ousted minister Kapil Mishra after the latter apparently apologised to Yadav and Prashant Bhushan on Sunday.
In an open letter written to Mishra, Yadav, president of Swaraj India, has tried to give a message to the former AAP leader — who was once a trusted lieutenant of Delhi Chief Minister Arvind Kejriwal — that those who live in glass houses don't throw stones on others.
Yadav has tried to remind Mishra about the ways he and his party colleagues had adopted to defame Bhushan, Yadav, Anand Kumar and Ajit Jha — the intellectual faces in AAP.
In his all out war against Kejriwal and AAP leadership, Mishra now may be trying to garner support from Yadav and Prashant, who have formed a new political party Swaraj India.
Doing a turnaround, Mishra, who's an MLA from Karawal Nagar in Delhi, has played a new card by apologising to Yadav and Bhushan on Sunday and playing it against Kejriwal and the AAP leadership.
"I want to apologise to former AAP leaders Yogendra Yadav and Prashant Bhushan with folded hands. We should have paid heed to them at that time," Mishra apparently said on Sunday. But Mishra shouldn't forget that he's no Anna Hazare, who people would believe on face value. He shouldn't forget that he was at the helm of the conspiracy that was hatched in 2015 to throw out Yadav, Bhushan and some prominent leaders from AAP.
What made him lament and seek apology after two years? Isn't it a purely opportunistic move by Mishra? People of Delhi would like to know.
"When Mishra had contested the Delhi Assembly election for the second time in 2015 as an AAP candidate, after losing the first one, he came to Yogendraji and requested him with folded hands to campaign in his Assembly constituency. He had told Yogendraji that his campaigning would help as there were a considerable number of Muslim voters in Karawal Nagar. And Mishra won the election. Now by apologising to Yogendraji and Prashantji, he's using it as a tool against Kejriwal and prove himself innocent," a close associate of Yadav told Firstpost.
Yadav has mentioned in his letter (copy below) that he had campaigned several times for Mishra.
Yogendra Yadav's Open Letter to Kapil Mishra by Firstpost on Scribd
"The way (the) conspiracy was hatched against us to throw us out of the party was a betrayal of trust. Though you are much smarter (read clever) than me in politics, still I would advise you to desist from holding press conferences against Kejriwal. It won't clean up the party," Yadav has written in his letter.
Those who are aware of the series of incidents that unfolded in 2015 to boot prominent leaders like Yadav, Bhushan and others out of AAP, would know how Mishra, Kumar Vishwas, etc, were hammer and tongs against these leaders and went vocal in public calling them "traitors".
Yadav has asked Mishra to provide credible evidence on corruption charges against Kejriwal or else mere allegations would result into distrust amongst the public.
"We were not only shocked but pained as well when Mishra, after winning the election and forming the government, called us 'traitors' in public. It was used against us to throw us out of the party. Mishra was one of those who were at the forefront of the entire ploy. Besides us, a large number of volunteers were also targetted for no fault of theirs. Now, I want to tell Mishra that instead of just levelling one allegation after another against Kejriwal, he should at least come up with an iota of credible evidence or else people would lose trust against honest and alternative politics," Yogendra Yadav told Firstpost.
Find latest and upcoming tech gadgets online on Tech2 Gadgets. Get technology news, gadgets reviews & ratings. Popular gadgets including laptop, tablet and mobile specifications, features, prices, comparison.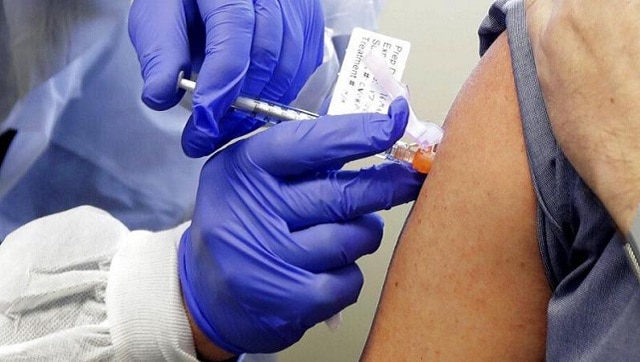 India
India's drugs regulator on Sunday also approved the Oxford University-AstraZeneca COVID-19 vaccine 'Covishield', manufactured by the Serum Institute for restricted emergency use in the country, paving the way for a massive inoculation drive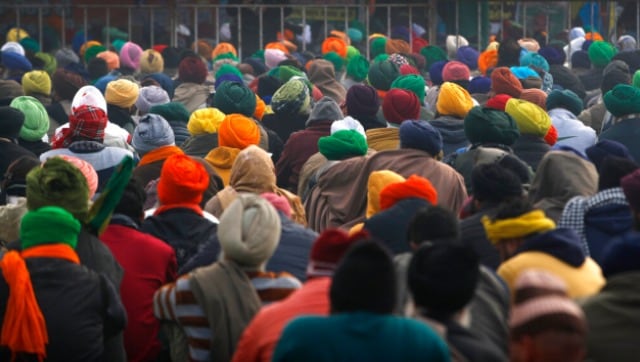 India
The farmers have not only categorically refused to engage with the said 'expert panel', which includes two domain experts and two farmer leaders, but have also asserted that their tractor march on Republic Day will be held as per schedule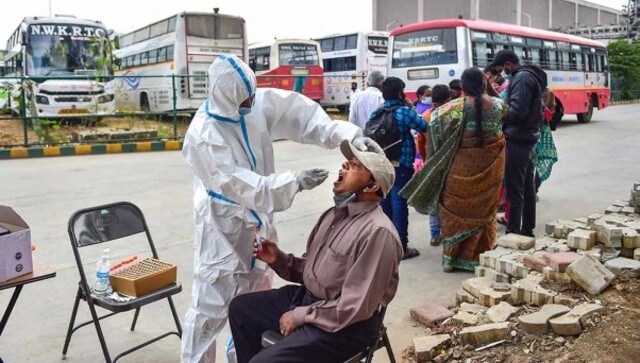 India
The number of people who have tested positive for the new UK variant of SARS-CoV-2 has climbed to 82 in India, the Centre said; the number of such people stood at 73 till 6 January