Kannadigas to get 100% reservation: Karnataka CM Siddaramaiah sets dangerous precedent
Karnataka labour department released the draft amendments which gave reservation for Kannadigas in private sector industies across the state.
So, Karnataka Chief Minister Siddaramaiah has floated another balloon fully consonant with his out and out socialist credentials. According to this report in The Times of India, the Karnataka labour department on Thursday released the draft amendments which gave reservation for Kannadigas in private sector industies across the state.
"The labour department will give 100 percent horizontal reservation for Kannadigas in all private industries, except the IT-BT sector, which secure concessions under the state industrial policy. If the industries don't follow these guidelines, the government will cancel all concessions given."
Speaking to The Times of India, Labour Minister Santosh Lad said, "The amendment will give us the means to ensure that all private sector industries will open their doors to us to identify how many Kannadigas work in each company and rectify any discrepancies." The minister also added that there could be further room for leniency if the companies employ 70 percent Kannadigas "across all white and blue collar jobs or 100 percent in the blue collar jobs alone."
To state the obvious, this regressive amendment if implemented will hit Karnataka's fortunes on an unprecedented scale by legislating economic suicide. The language used in "the government will cancel all concessions given" eerily reminds us of the inglorious years of Mrs Gandhi's era of coercing businesses into toeing the socialist State's line.
But this move is not without basis. For at least over a decade, especially after Bangalore exploded on the national and global map as the most sought-after destination primarily for software development, it witnessed a huge population influx from all corners of India naturally upsetting the local and migrant balance and causing social friction primarily owing to economic reasons. At the risk of over-simplifying, the anti-Tamil tensions of the 1990s, though were premised on the politics of language, water and the rest.
Hence, when this proposed amendment rooted in economics, is examined in some detail, a few things become clear.
The first and most crucial fact is that this amendment has emanated from, and is largely centred around, Bangalore. With a GDP of $83 billion, it is the single largest contributor to Karnataka's economy, and the biggest job magnet in the state. If one tracks the history of pro-Kannada agitations in the state over the last twenty years, it's clear that an overwhelming majority of them have emerged primarily from Bangalore — and in the case of the Cauvery agitation, it has generally been confined to South Karnataka. Does that mean Kannadigas elsewhere in the state are less passionate about their language, identity, and other concerns? Indeed, when we focus our torch on the numerous pro-Kannada outfits, we find, unsurprisingly, that a majority of them are located in Bangalore, and to a great extent in the Mysore region. And they form a powerful lobby.
However, this demand for full or significant reservations for Kannadigas in the private sector is not new. Its roots lie in the Sarojini Mahishi report submitted to the Government as far back as 1986. Key recommendations of this report include:
-100 percent reservation for Kannadigas in all state government departments and PSUs.
-100 percent reservation for Kannadigas for Group C and D jobs in Central government departments and PSUs.
-All jobs in the private sector to be reserved for Kannadigas barring, if necessary, senior/skilled positions.
Ever since, this singular report has become a powerful tool in the hands of this mighty lobby. Indeed, as a 1997 Outlook article analysing the implementation of this report perceptively notes, "possibly half of Bangalore's job-seekers may go without jobs if the proposals are implemented."
It's nobody's contention that genuine grievances of Kannadigas in Bangalore and elsewhere in the state don't exist or that they shouldn't be addressed. But trying to address them by coercing private businesses to hire someone for no other merit than the fact that he or she belongs to a certain linguistic group is to kill enterprise and thereby the economy. It offers no incentive to the employee to work; on the contrary, it offers every incentive to the employee to blackmail or harass the employer. The sorry history of our taxpayer-money-guzzling public sector mammoths is still a living example of how horribly it can go wrong.
One also needs to recall the fact that during S M Krishna's tenure as the chief minister, he had proposed reservations in the private sector — specifically in the IT-BT sectors — on the basis of caste. Astonishingly, Infosys chief mentor N R Narayana Murthy back then had opposed the move but had also "welcomed" it if the reservations were based on economic handicaps.
More fundamentally, the seventy-year history of reservations shows that it has failed as a policy to uplift disadvantaged people. As Arun Shourie's detailed study in his book Falling over Backwards shows, it has only created a vast class of permanent victims — irrespective of caste or community — clamouring for ever-escalating demands from the state to disastrous consequences for the nation.
But Siddaramaiah seems determined to do more of the same. Indeed, his proposed amendment is hypocritical for more than one reason. By arm-twisting the private sector into forcibly hiring Kannadigas irrespective of merit or qualification, the indirect assumption seems to be that Kannadigas are incapable of finding jobs on their own merit or hard work. There can't be a greater insult to the very Kannadigas whose interests he claims to safeguard with this ill-informed move. If one were to apply this same logic to his other socialist scheme of providing subsidized rice to poor people, it stands to reason that poor people who are non-Kannadigas should be prevented from availing of this benefit.
Equally, the definition of a Kannadiga as "Local people (Kannadiga) means any person born in the state of Karnataka or who has lived in Karnataka for not less than 15 years and knows to read, write, speak and understand Kannada" ignores reality. As someone who's lived in the state all his life, I know of innumerable non-locals who love the language to the point of composing poetry in it, and these people have been here for less than five years. There are also non-locals who've lived here for nearly a generation and don't know the language. How does this amendment propose to deal with such instances? This situation applies in varying degrees to almost all Indian states.
We could also extend the proposed amendment's reasoning further. Why restrict this only to employee hiring? What about the non-Kannadiga owners of all these private companies in Karnataka, who've been around for decades? Shouldn't a new pro-Kannada clause covering them be added? Also, how does the amendment intend to treat non-Kannadiga investors who want to set up a new business in the state? One could add any number of similar questions but the reality is that if this is actually implemented, it will be the surest device to ensure the flight of capital from the state not mention the best disincentive for potential investors.
When we also note that the proposed amendment is applicable to the private sector across the state, it is curious why the Siddaramaiah government feels the need for such thoughtless protectionism in a state that comprises 72 per cent of Kannadigas. Or does the seasoned politician that he is, giving in to pressure groups? Part of the answer lies in this candid admission by an official in the labour department:
We did not want to invite a problem with the powerful IT-BT lobby at this point in time. Let's first implement this reservation and then take on the IT-BT vertical later,
In other words, this amendment is a way to test waters, to gauge the nature and extent of the backlash from the private sector. Equally and unsurprisingly it's in line with the politics of short-term political gains of appeasing all manner of vote banks. And tragically, it is also undermining and hollowing away the solid economic foundations laid by visionaries like M Vishweshwarayya, Seshadri Iyer, Mirza Ismail and others to make Mysore a model state.
Find latest and upcoming tech gadgets online on Tech2 Gadgets. Get technology news, gadgets reviews & ratings. Popular gadgets including laptop, tablet and mobile specifications, features, prices, comparison.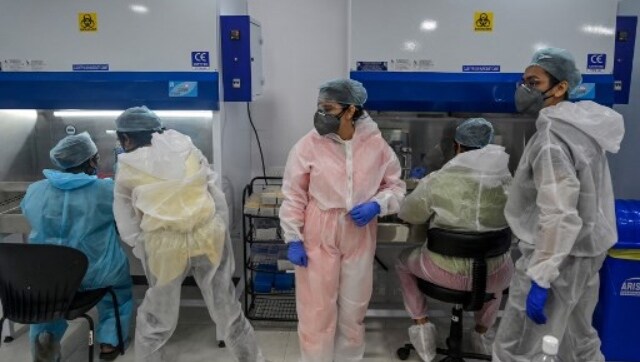 India
While experts say that rapid antigen tests can help countries with out-of-control outbreaks, India's practice of conflating the data from rapid tests and RT-PCR tests risks painting an incomplete picture of its infection rates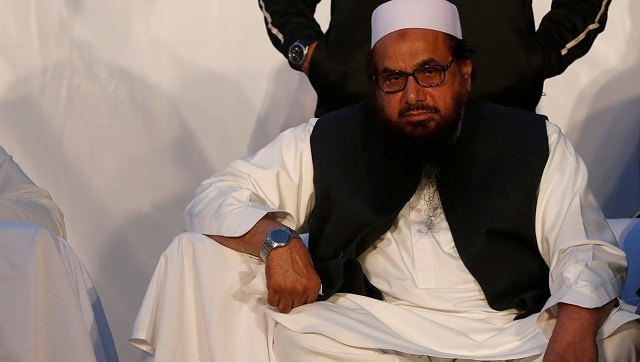 World
Saeed has been in and out of house arrest since 2008, with the courts setting him free after the State seemed unable to frame charges
India
This pandemic sounds an alarm about the consequences of inefficient planning and management of cities and poses an opportunity to rethink and rebuild the areas that are most important to the country's growth