Kanhaiya Kumar warns Prakash Javadekar against following in Smriti Irani's footsteps
On Tuesday, BJP Member of Parliament Smriti Irani was replaced by Prakash Jadavekar for the HRD ministrial post.
Mumbai: Although Smriti Irani is trying to put up a brave face by taking recourse to an evergreen Bollywood number Kuch toh log kahenge, logon ka kaam hai kehna" after being replaced by Prakash Javadekar as the Union HRD minister on Tuesday, the hangover of her tumultuous legacy is not yet over.
During her two-year tenure as the HRD minister she was dogged by never ending controversies, whether it was the death of Dalit scholar Rohith Vemula or the police crackdown in JNU which she had firmly supported.
"JNU did play a role (in her ouster from the HRD ministry) but our fight is still continuing. There was definitely pressure on the government but this latest shuffle happened probably because of electoral equations like the upcoming UP polls," JNU Students' Union president Kanhaiya Kumar told Firstpost from New Delhi.
While for some like Umar Khalid, who was booked for sedition during the February police crackdown, who believed that the 'Government even had to settle for a shuffle shows the phenomenal fightback by the students', others like Anirban Bhattacharya, another co-accused in the sedition case is skeptical at the induction of Prakash Jadavekar.
"She has been shunted simply because in this 'OLX raj', Prakash Javadekar has proved his worth in selling better. He has sold environment, land and resources so far. Now he would flaunt his expertise in salesmanship in education. He earned his way to HRD with the Rs 200 crore fine waiver to Adani. I see more anti-student moves in the coming days. I see more struggles," Anirban said.
But the aggrieved students community is no mood to call for peace until their terms are met. "Rohith Vemula is yet to get justice and Appa Rao is still roaming scot free while shuffling doesn't mean that Smriti Irani has been dropped from the cabinet. The saddest part was when Javadekar told that he'll follow in the footsteps of his predecessor," Kanhaiya said.
But, Saurabh Kumar Sharma, a Akhil Bharatiya Vidyarthi Parishad activist and a JNUSU office bearer dismissed such claims. "This section of people should first accept that this government is for everyone. This section should first start acting keeping the goodwill of the country in mind rather than going against the ethos of what this country stands for."
When the JNU row was in full swing, Finance Minister Arjun Jaitley had claimed that BJP was fighting an ideological war and that they were winning it. "I completely agree with Arun Jaitley that it was an ideological war. But was mistaken in thinking that he had won the war. Ideological wars are fought at the level of ideas but when you bring the police in that shows you are on a weak ideological footing," Umar said.
While what lead to Smriti Irani's exit from HRD ministry is still shrouded in mystery, Tathagata Satpathy, Biju Janta Dal MP from Odisha, who had given a rousing speech in the Parliament over the JNU row blamed the attitude of the Union government.
"Textile offers a lot of scope for a young minister like Smriti Irani. Finally the government has woken up to roti, kapda aur makan problem by addressing kapda first. Ministries like textile and drinking water and sanitation is very important so why do people consider as some kind of demotion?" Satpathy told Firstpost.
Kanhaiya, who had written an 'open letter' to Smriti Irani, when the JNU Committee had fined him Rs 20,000 for creating ruckus in the campus and which he had termed as a witch hunt had some words of advice for the new HRD minister. "Prakash Jadavekar has seen what has happened to Smriti ji. Please do not act against the interests of the students," he said.
"You already announced that you will be following in the footsteps of of your predecessor. Which means campus violence will continue and deaths of dalit scholars will go unabated and allocation of funds in every budget will shrink. Don't allow that to happen," Kanhaiya said.
While Eid is officially yet to be declared, festivities have already started in JNU. "Revolution is but festival of the masses. We are going through a revolutionary struggle. In that regard everyday is a festivity for us but we are definitely going to savor Eid this time," said Umar.
.
Find latest and upcoming tech gadgets online on Tech2 Gadgets. Get technology news, gadgets reviews & ratings. Popular gadgets including laptop, tablet and mobile specifications, features, prices, comparison.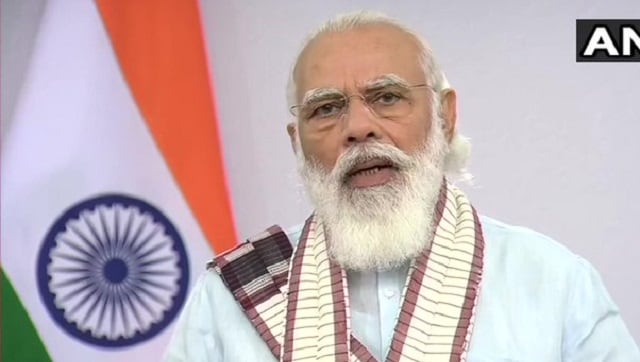 India
Acknowledging that the country has come a long way in the fight against the pandemic since the 'Janata Curfew' in March, Modi said that India has been more successful in saving the lives of its citizens than more prosperous countries.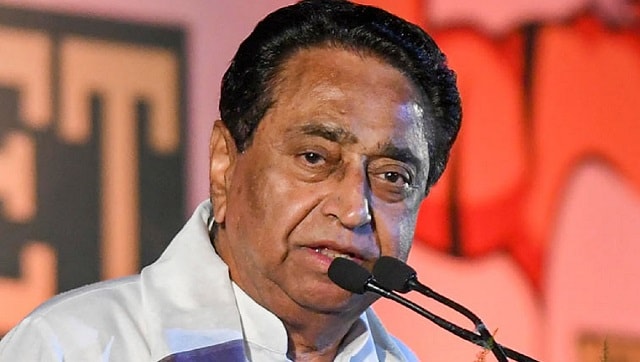 Politics
Nath is facing flak from the ruling party for referring to minister Imarti Devi as "item" during a campaign speech for Assembly by-election.
India
India has already received over $20 billion during the first 6 months of this year from across the globe at a time when COVID-19 pandemic is at a peak, the prime minister said.