Kamal Nath retracts statement on '30 BJP members' lobbying him to get Congress tickets for Madhya Pradesh polls
Recently, Madhya Pradesh Congress chief Kamal Nath told media in Indore that out of 2,000 people who applied for tickets from Congress for the Assembly elections in Madhya Pradesh, 30 are sitting BJP MLAs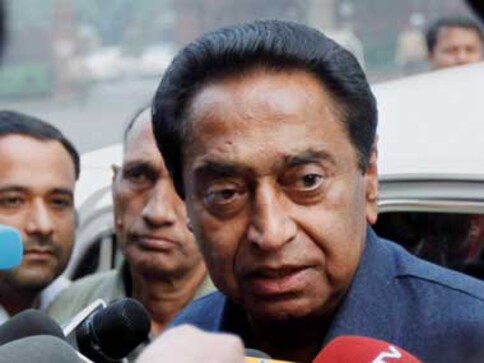 Bhopal (Madhya Pradesh) : Madhya Pradesh Congress chief Kamal Nath retracted from his earlier statement that 30 Bharatiya Janata Party (BJP)  Member of Legislative Assembly (MLAs) have been lobbying to get Congress tickets for the upcoming Assembly elections.
Talking to ANI, Nath said that the 30 BJP MLAs are only in contact with him, however, refusing to reveal the reason behind the same.
The Madhya Pradesh Congress chief denied his earlier statement saying, "I didn't say this. I only said that 30 MLAs (BJP) are in contact with me. I can't talk about why they are in contact with me."
Recently, Nath told media in Indore, "Of around 2,000 people who have applied for tickets from Congress for the forthcoming assembly elections in MP, 30 are sitting BJP MLAs."
On 2 September, Nath had also extended an invite to Madhya Pradesh Chief Minister Shivraj Singh Chouhan to join the Congress party.
When he was asked whether he would invite senior BJP leader Babulal Gaur, who had earlier at a book launch praised the Congress leader for his development works in his parliamentary constituency, Chhindwara to join the grand old party, Nath said, "Why only Babulal Gaur, I will also invite Shivraj Singh (Chouhan) (Mai to Shivraj Singh (Chouhan) ko bhi nimantran deta hoon, Babulal Gaur to door hain)."
also read
World
Amid efforts back home to galvanise the rival political forces against the BJP government at the Centre with an eye on next year's Lok Sabha elections, Congress leader Rahul Gandhi on Thursday said the Opposition in India was "pretty well united"
Opinion
The party and the government it led in Karnataka not just failed to protect Hindutva activists, but also didn't do enough to look after the families of those killed during the previous Congress dispensation
Politics
Congress leaders have also said if the ordinance does not go through, Kejriwal would get a unique privilege that had been earlier denied to Delhi Chief Ministers like Sheila Dikshit, Madan Lal Khurana, Sahib Singh Verma, and Sushma Swaraj