Kamal Nath resorts to populist measures on Day 1: Farm loan waiver, anti-immigrant narrative draws flak from allies, Opposition
The attack on migrants from Uttar Pradesh and Bihar was a relatively new move aimed at gaining support of the Madhya Pradesh youth, who, unlike the migrant population, are registered voters.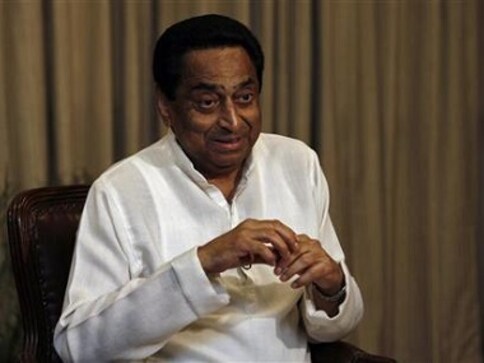 In choosing the old guard over new generation leaders to run the recently won states, a power-starved Congress set the foundation for its 2019 campaign. The idea was that the party's seasoned soldiers would maneuver the state governments carefully altering the public perception in favour of Congress, while keeping the lot within the party united. The young blood on the other hand will pump its energy to run a high-pitched campaign. However, an unspoken part of the deal was also the heavy reliance on classic populist measures to attract voters, rather than risking to make any path-breaking changes months ahead of the Lok Sabha elections.
This was first manifest in Kamal Nath's Madhya Pradesh. Almost immediately after taking the oath of office and secrecy, the veteran Congress leader and nine-time Lok Sabha MP made two announcements and both carefully aimed at the larger cross-section of voters in state. First, he announced a farm loan waiver of up to Rs two lakh; secondly, he subtly hit out at 'outsiders' taking away Madhya Pradesh youth's jobs.
The farm loan waiver, although frowned upon by economists, was a part of the Congress manifesto and the party kept its poll promise. However, the attack on migrants from Uttar Pradesh and Bihar was a relatively new move aimed at gaining support of the Madhya Pradesh youth, who, unlike the migrant population, are registered voters.
"Many industries come but offer employment to outsiders…Uttar Pradesh and Bihar. I don't want to criticise them but people from MP are deprived of employment opportunities because of them. They (industries) will get incentives only if they employ 70 percent local people," Nath said one day into power.
The comment immediately drew sharp reactions from Janata Dal (United), the ruling party in Bihar and an NDA partner.
JD(U) spokesperson Neeraj Kumar was quoted by The Indian Express as saying: "The Madhya Pradesh chief minister's statement is against the principles of federalism. People from one state can move to another state and work there. Kamal Nath has hurt the people of Bihar and other states working in MP. We want to know if AICC president Rahul Gandhi agrees with what Nath says."
This was followed by anti-Nath protests in Bihar's capital Patna, where people smeared blank ink on the Madhya Pradesh chief minister's posters and raised slogans against him.
Union minister Giriraj Kishore of the BJP went as far as demanding an apology from Rahul for Nath's comment against people of Uttar Pradesh and Bihar. Law minister Ravi Shankar Prasad called Nath's comments unfortunate.
He said: "The people of Bihar and Uttar Pradesh work hard for development of the states they go to. Rahul Gandhi should apologise to the people of Bihar and Uttar Pradesh or else people will give him an answer."
More importantly, Congress ally Samajwadi Party too hurriedly distanced itself from Nath's comments. "Every now and then you get to hear in Maharashtra that why have North Indians come here, why are the North Indians doing business here. This issue also came up in Delhi once. This is wrong. It should not have happened. This is a wrong decision," Samajwadi Party chief Akhilesh Yadav said after Nath's comments were picked up by the media.
While the reaction to Nath's comments is unsurprising, the whole anti-immigrant narrative by a state chief minister is rather new in the state. The people of India's most populous, yet one of the poorest states have been targeted in other states, including Maharashtra and Gujarat. But the issue has not been taken up on a larger scale in Madhya Pradesh, which shares close linguistic and cultural ties with the people of the other two states.
This is notwithstanding the fact, that Madhya Pradesh residents themselves make up a large chunk of migrants to other affluent states and Union Territories such as Tamil Nadu, Goa, and Delhic. According to a report in Hindustan Times, the undivided state of Madhya Pradesh accounted for at least 4.6 percent of the total migration in the 20-29 year age group between 2001 and 2011. The report, quoting a 2016-17 Economic Survey report published by the ministry of finance states that undivided Madhya Pradesh ranked fifth amid states that contributed most to the migration within the aforementioned age group.
Taking political sensitivities also in consideration, it won't be long before the Congress party will have to seek votes from the people of Uttar Pradesh and Bihar, which send a sizable chunk of members to the Lok Sabha. If Nath goes ahead and systematically implements anti-immigrant policy so close to home, the party may find it difficult to counter BJP's attack in these states.
Coming back to the issue of poll promises, the party has drawn flak from both quarters, for and against the waiver. Not only BJP but ally Samajwadi Party has criticised Nath for hoodwinking farmers and selectively waiving off loans.
BJP general secretary and former chairman of the Kisan Kalyan Ayog, Banshilal Gurjar told The Indian Express said the Congress had promised to waive off loans of all farmers but by introducing  31 March as the cut-off date, it has left out more and included only a handful.
Akhilesh too criticised Nath and said that Samajwadi Party is in support of the decision that whole of farm loan should be waived off.
The economists' view on loan waivers is also not flattering. More recently, former RBI governor Raghuram Rajan said a farm loan waiver should not form part of poll promises and he has written to the Election Commission that such issues should be taken off the table. It not only inhibits investment in the farm sector but put pressure on the fiscal of states which undertake farm loan waiver, he said. "It (waiver) often goes to the best connected rather than those most poorly off. Second, it obviously creates enormous problems for the fiscal of the state once those waivers are done. And I think, unfortunately, it inhibits investment down the line," he said.
This was directly visible in Madhya Pradesh ahead of the election. According to several reports, farmers in Madhya Pradesh stopped repaying their loans, banking on the Congress's promise. According to a report in The Time of India, farm loan repayments have dipped by at least 10 percent across the state since Gandhi's first announcement on 6 June. Kisan leaders cutting across party lines agree that a sizeable section of farmers, who were paying their loans regularly, have stopped doing so following Rahul's announcement on the waiver, the report said.
Explainers
India is expected to overtake China's population sometime around April and only widen that gap by 2050. Experts say that while having a young working population could prove a huge advantage, significant challenges of providing quality healthcare, education and jobs remain
Explainers
The brighter prediction comes as a survey showed Europe's economy growing for the first time since June and in the backdrop of lower inflation, improved supply chains, and the recent reopening of China's COVID-scarred economy. However, experts have warned that the UK is in for a rough go in 2023
World
New technologies are in the works, including hydrogen-powered aircraft, fully electric planes and synthetic jet fuel made from carbon extracted from the atmosphere