Kamal Haasan's 'Hindu terrorist' comment on Nathuram Godse is callous, gives BJP chance to claim victimhood narrative
It is callous and irresponsible of Makkal Needhi Maiyam (MNM) founder Kamal Haasan to indicate a link between a religion and violence when the attempt worldwide is to separate the two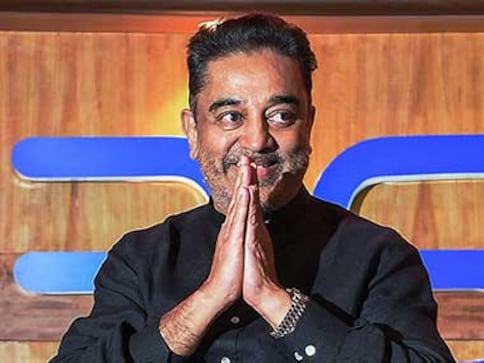 Nathruam Godse's aim was certainly political but did his victim, Mahatma Gandhi, was not a civilian, but someone revered as the Father of Independent India

Godse's ties with the RSS is a matter of great debate and conjecture. So is his ties with Hinduism.

There have also been claims that just like Vinayak Damodar Savarkar, Godse was also an atheist

It is callous and irresponsible of Kamal Haasan to indicate a link between a religion and violence when the attempt worldwide is to separate the two

Haasan's mindless and inaccurate comment also raise the bogey of Hindu terror and provide BJP the chance to claim the victimhood narrative
There are two aspects to the Kamal Haasan's comment about Nathuram Godse being "free India's first Hindu terrorist". Both are disturbing and reflect the actor-turned-politician's immaturity. The first one, obviously, is to put a religious tag on terror. Haasan really shouldn't even think of walking down that road. The second aspect relates to fanning the debate on Hindu terrorism during elections to polarise Muslim voters, which then provides space for counter-polarisation.
To take the first point, to call Godse a "terrorist" is problematic. The Oxford dictionary defines the word terrorist, which has French origin, as referring to a "person who uses unlawful violence and intimidation, especially against civilians, in the pursuit of political aims". Godse's aim was certainly political but did he target a civilian? His victim, Mahatma Gandhi, is revered as the Father of Independent India.
On the other hand, to "murder (an important person) for political or religious reasons" (once again I cite Oxford Dictionary) is to "assassinate" someone. It may perhaps be more accurate to describe Godse as an assassin who carried out an assassination.
In his book Political Terrorism: Theory, Practice and Counter-measures, author G Wardlaw describes 'political terrorism' (as quoted in an EPW article) as "the use, or threat of use, of violence by an individual or a group, whether acting for or in opposition to established authority, when such action is designed to create extreme anxiety and/or fear-inducing effects in a target group larger than the immediate victims with the purpose of coercing that group into acceding to the political demands of the perpetrators (Wardlaw 1989: 16)".
Godse didn't go on a mass-murder spree. He did not evade arrest or commit suicide. He submitted his argument in a court of law where he was tried, convicted and sentenced to death. The EPW article argues that "terrorists are terrorists because their prime modus operandi is terrorism, that is, the instrumental use of indiscriminate violence against soft targets like non-combatants, justified and glorified in the name of religious and other types of doctrines".
These definitions make it difficult to classify Godse as a terrorist. Be that as it may, even if for argument's sake we consider that the Hindu Mahasabha leader was a "terrorist" per se, how sensible is it on Makkal Needhi Maiyam (MNM) founder Haasan's part to tag Godse as a "Hindu terrorist"? Before we come to the crux of his specious argument, it is worth noting that Godse's ties with the RSS is a matter of great debate and conjecture. So is his ties with Hinduism.
While a section of commentators argue that Godse never "left" RSS, the organisation and some commentators claim that he had quit and had not been a part of the RSS when he single-handedly carried out the assassination of Gandhi.
According to an article in Daily Pioneer, Godse had "switched over to the Hindu Mahasabha, which was a different organisation".
"The truth is that while the Hindu Mahasabha struggled to survive and grow as an organisation, the RSS found instant acceptability among the people and left the Hindu Mahasabha gasping for air. Godse left the RSS and joined the Hindu Mahasabha because of the decision of the Sangh to abstain from active politics," the article said.
According to an Indian Express article, "A meeting with Veer Savarkar, the atheist ideologue who defined Hindutva and preached a Hindu Rashtra, in Ratnagiri in 1929, proved to be a lasting influence (on Godse). He became a member of the RSS, and later quit it to join the Hindu Mahasabha."
There have also been claims that just like Vinayak Damodar Savarkar, Godse was also an atheist. These conjectures aside, the larger and more dangerous idea that Haasan propagates is to call Godse a "Hindu" terrorist, tagging terrorism with a faith and suggesting a religious motivation behind acts of terror. This is a slippery slope because the acts of terror perpetrated by state actors and non-state actors from Islamic State of Iraq and Syria (ISIS) to Al-Qaeda, from Lashkar-e-Taiyyiaba to Jaish-e-Muhammad, from the Haqqani Network, and Taliban to Hijbul Mujaheedin, may create ample space for a debate over the link between terrorism and Islam.
This link has already been the subject of much debate and has given rise to the term 'Islamophobia'. In Sri Lanka, where a series of bombings on Easter Sunday resulted in the death of over 200 civilians, there has been a backlash against Muslims. The practitioners of the faith, their places of worship and businesses have been targeted in Colombo, and Sri Lanka's capital city is now under indefinite curfew.
It is callous and irresponsible of Haasan, who was speaking to a crowd in a Muslim-dominated area at Aravakurichi in Tamil Nadu on Sunday night, to indicate a link between a religion and violence when the attempt worldwide is to separate the two.
Haasan's mindless and inaccurate comment also raise the bogey of Hindu terror and provide BJP the chance to claim the victimhood narrative. The party hasn't wasted the chance. BJP's attempt to showcase its political rivals as "anti-Hindu" got a tremendous boost with Haasan uttering the comments and Congress backing it. It also may result in counter-polarisation over religious identity and charges of 'Hinduhpobia' when the final phase of Lok Sabha elections is left.
One wonders whether Haasan, who claims that his politics is different from BJP's, has ended up helping the saffron unit's cause.
Subscribe to Moneycontrol Pro at ₹499 for the first year. Use code PRO499. Limited period offer. *T&C apply
Lifestyle
Through this fortnightly column, Tales From TJ Road, Bachi Karkaria tells the story of Mumbai's metromorphosis
Entertainment
With The Girl on The Train, and recent series such as The Queen's Gambit and Sharp Objects, creators have refused to define their heroines by their vices or flaws.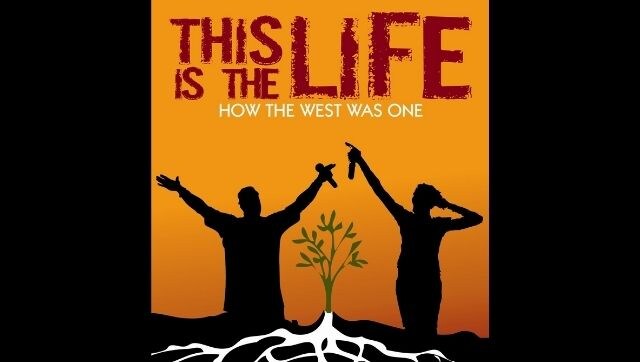 Entertainment
Ava DuVernay's This Is the Life is a refreshing portrait of a 1990s California hip-hop subculture that thrived separately from gangsta rap