Kamal Haasan set for political launch: Fans lining up to see reel-life hero, but hard yards lie ahead
'There is not much difference between cinema and politics. Both are about people,'' said Kamal Haasan in Rameshwaram, just hours before he was set to announce his political party.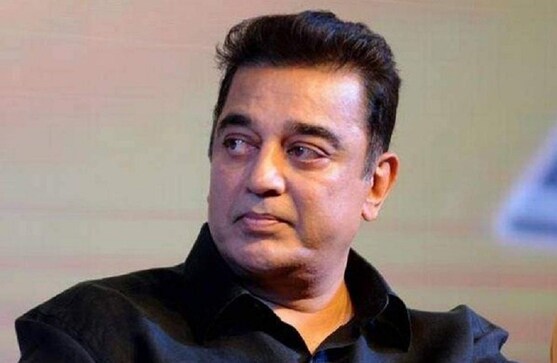 "There is not much difference between cinema and politics. Both are about people,'' said Kamal Haasan in Rameshwaram, just hours before he was set to announce his political party.
Haasan may have arrived at that conclusion seeing the curious crowds lining up and running behind his vehicle to catch a glimpse of him, shake hands or even better, click a selfie. This could well have been one of his promotional tours ahead of a film, Kamal may have thought. His star status ensured he got a fabulous opening at the political box office without having to resort to hiring vehicles by the dozen to pull in crowds for his public meeting in Madurai.
But if Kamal thinks the people will fall for this rather well-organised, well-choreographed event, hook, line and sinker, he is mistaken. The Tamil Nadu voter of 2018, thanks to the proliferation of quality debates on Tamil TV news channels and social media, is far more discerning than the generation that blindly voted for an MGR, bowled over by his scripted do-gooder act on celluloid. Reel was deemed to be real four decades ago, but today the perceptive voter knows to separate the wheat from the chaff.
For the citizens of Madurai, Rameshwaram and Ramanathapuram, 21 February was an exercise in checking out Haasan. Who is the real Kamal Haasan? That's an important question to ask, given his famed ability to get into the skin of a character with aplomb.
So far, Tamil Nadu has known only the Velu Naicker of Nayakan, the Senapathy of Indian, the Saktivel of Thevar Magan and many such characters superbly played by Haasan. None of them, they know, is the real Kamal Haasan and this political journey is a process of stripping the mask off the actor's face. The jostling however, is not to mean the people have bought into Haasan the neta. It is just an acknowledgement of his new clothes, a willingness to hear him out and give him a fair chance.
Haasan himself was only too conscious of the need to appear as one of the people. In his trademark literary flourish, he told the people in Rameshwaram that he is not a star but a lamp in their home. "It is your job to light me and keep me safe from the wind,'' he added.  It is this propensity to lapse into poetic Tamil, with a liberal dose of metaphors, that is both Kamal's biggest strength and weakness. It instills in the average person, whose knowledge of Tamil is passé, an inferiority complex. Haasan needs to realise that his Tamizh is too Shashi Tharoorish and will need to speak the Tamil of the masses to get his message across.
The media, for obvious reasons, is playing up the advent of a new neta. While it is a fact that Kollywood plus politics equals TRPs, in this case, it is also dictated by the fact that this plunge into politics comes at a time when there is widespread disenchantment with the political fare on offer. What Haasan or for that matter, Rajinikanth offer is an alternative. A new product in the Tamil Nadu supermarket, with an attractive wrapper. Mercifully, most media is doing its job of questioning whether Haasan can be the change the state yearns for without resorting to hero worship.
The perception about Haasan among the political class is a tad different. The default reaction is to dismiss him as an intern in the world of realpolitik. But scratch the surface and they reveal their apprehension that their parties could be adversely affected by his outfit. They know Tamil Nadu politics has, for long, indulged in campus recruitment from Kollywood and regular politicians resent the lateral entry Haasan and Rajinikanth are looking to make.
Which perhaps explains different Tamil leaders using botany — rather illogically — to insult Haasan and Rajinikanth. DMK's MK Stalin, who apprehends that Kamal's template of Dravidianism will overlap with his party, described Haasan and Rajinikanth, without naming them, as glamorous paper flowers. Haasan retorted by saying, "I am not a flower, I am a seed, sow me, I will grow." AIADMK's D Jayakumar waded into the conversation, dismissing Haasan as a genetically-modified seed that won't grow in India. BJP state president Tamilisai Sounderarajan called Kamal a stunted bonsai.
If the ruling party was nervous, it showed it. It used an objection raised by Hindu Munnani, a right-wing group, to get the school education department to deny Haasan permission to visit APJ Abdul Kalam's school in Rameshwaram. Team Haasan did not make an issue out it, with the actor merely saying they can prevent him from going to the school but cannot stop him from learning. While the decision was correct because using a school as a venue for a quasi-political interaction would not have been proper, the AIADMK regime forgot that it has recently been guilty of forcing students to line up for hours for MGR centenary functions.
In keeping with the Tamil Nadu culture of bestowing grandiose titles on actors and politicians, Ulaganayakan (universal hero) Kamal Haasan is now being christened Nammavar (our man) in his political avatar. Nammavar, incidentally, was the title of his 1994 film which won the National Award for best Tamil film. Haasan's supporters have ensured his posters have taken over the walls of Madurai, but the real challenge of building the party, brick by brick, starts now.
India
Raja, the DMK deputy general secretary had recently stoked controversy over his Shudra remark and drew the BJP's ire with the saffron party accusing him of spewing hatred against a community to appease others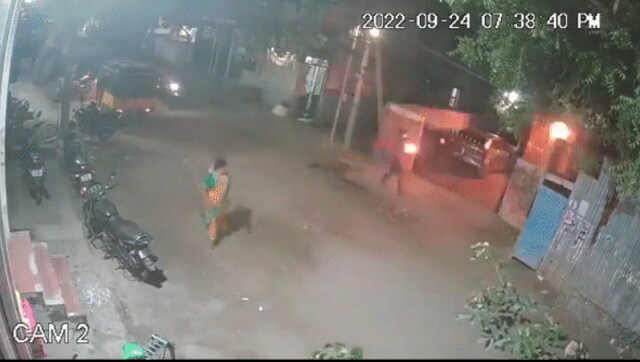 India
In a letter to Home Minister Amit Shah on the increasing attacks against BJP and RSS functionaries in recent times, Tamil Nadu BJP has mentioned 19 attacks, including the damaging of houses, and vehicles, and the hurling of petrol bombs on their or affiliated organisations' activists
Entertainment
Sequel to the 1996 blockbuster, the film was announced way back in 2018 and now, Haasan has resumed shoot of this much-awaited sequel.