Kamal Haasan launches party: Until 2017, self-proclaimed rationalist often kept away from politics
From a child artist to a heart throb and later emerging as a veteran who experimented with scripts and characters, actor-director-producer Kamal Haasan on Wednesday donned a new role when he took the political plunge.
Chennai: From a child artist to a heart throb and later emerging as a veteran who experimented with scripts and characters, actor-director-producer Kamal Haasan on Wednesday donned a new role when he took the political plunge.
After the successful five-decade film career, the 63-year old Haasan is entering the political theatre in Tamil Nadu at a time when there is a perceived vacuum with the death of late AIADMK supremo J Jayalalithaa and virtual retirement of nonagenarian DMK chief M Karunanidhi.
He used Madurai in southern Tamil Nadu as the launchpad for his political journey, keeping in with a long tradition of actors/film personalities in the state moving over from the celluloid world to politics.
However, only a few could replicate their success in films in politics like the late chief ministers MG Ramachandran and his protege Jayalalithaa, besides Karunanidhi.
Haasan has had a chequered film career after making his debut in 1960 Tamil film Kalathur Kannamma portraying the character of an innocent orphaned boy.
After a stint as dance assistant, he was picked up by veteran film maker and Dadasaheb Phalke award recipient late K Balachander, whose stable produced another ace, 'supestar' Rajinikanth, in the 1970s.
He has won several national and other awards during the career in which he also made his Hindi debut with the 1981 superhit Ek Duuje Ke Liye, directed by Balachander.
Known for his mix of romantic and action scripts as a young hero, Haasan slowly started treading the less taken path, often experimenting with scripts and characters, even as his acting prowess started earning him comparisons with thespian late Sivaji Ganesan.
If his gangster flick Nayagan was often compared by his fans to Marlon Brando-starrer The Godfather, Pushpak became a trend-setter without its dialogue-less script where only facial expressions mattered.
The actor was hailed for his professional commitment, earning plaudits.
He 'grew' short, he put on weight and went dark for months — all for that perfect look to suit the character, such being his commitment.
The actor's most challenging time came in 2012-13 when some Muslim groups opposed his Vishwaroopam for his portrayal of their community, threatening the release of the multi-crore film shot in India and the US.
Vexed, Haasan said he wanted to leave the country, shocking his fans.
However, a few cuts in the film and rounds of talks later, the movie hit the screens.
A self-proclaimed rationalist and a man known for his pro-Left feelings, Haasan often kept away from politics and political controversies, although his contemporary Rajinikanth had his own occasional run-ins.
However, all that changed in 2017, when he started to take to Twitter to raise issues of corruption and train his guns on the ruling AIADMK over several issues, months after the death of Jayalalithaa.
His frequent Twitter outbursts against the government drew ridicule from the ruling AIADMK, with some of its leaders often taunting the actor saying he should not be throwing stones at them without entering politics.
It was then that Haasan started dropping hints of taking the political plunge and recently announced that he would announce his party today.
In the run-up to the d-day, the actor met several senior politicians including Karunanidhi.
He had in 2017 called on chief ministers of Kerala and West Bengal Pinarayi Vijayan and Mamata Banerjee respectively while Delhi chief minister while AAP supremo Arvind Kejriwal had met the actor.
Entertainment
Tamil Film Active Producers' Association says the imposition of 10 percent TDS on the distribution of cinematographic films has come a ''big shock'' and would impact lakhs of people associated with the film industry.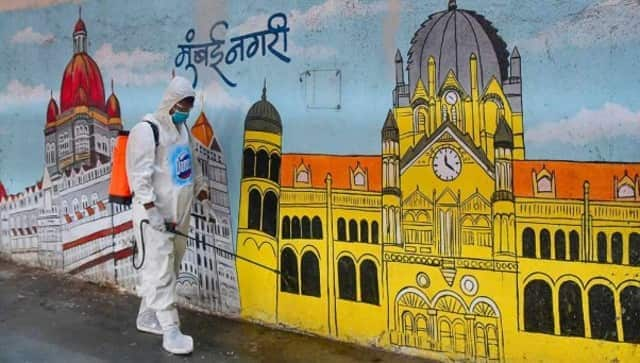 India
Meanwhile, the Telangana cabinet will meet on 8 June to take a call on the extension of lockdown to contain the spread of COVID-19, among other issues, an official release said on Sunday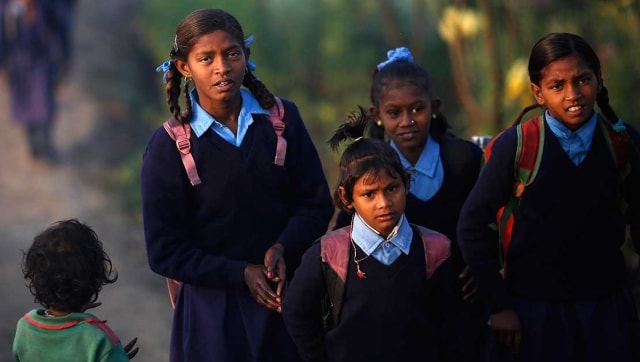 India
The grading index which analyses the performance of states on 70 parameters has put Delhi, Gujarat, Haryana, Rajasthan, Puducherry, Dadra and Nagar Haveli in the A+ category.