Kamal Haasan continues to keep people guessing over political entry, may not make announcement on 7 November
Kamal Haasan indicated he might not announce his much expected political entry on 7 November, saying such 'public announcements will come at the people's forum'.
Chennai: Veteran filmstar Kamal Haasan, who has been blowing hot and cold on a possible political plunge, on Thursday indicated he might not announce his much expected political entry on 7 November, saying such "public announcements will come at the people's forum".
The actor's remarks on Twitter came on a day he wrote in a Tamil magazine that he would announce a "communication strategy" on 7 November, his birthday, to keep in touch with the youth, who he said were "waiting to be coordinated".
"...(just because) there is a push from the media, (the launch) of a (political) party cannot be announced," he said in the tweet, apparently referring to the debate in the media over his possible political entry.
His fans meeting him on his birthday was a routine affair, the actor said.
"Public announcements (apparently on political entry) will happen at the people's forum," he added.
Earlier, dropping further hints of taking a political plunge, Haasan had said he would come up with a "communication strategy" on his birthday to keep in touch with the youth.
"I can see that a youth force is waiting to be coordinated," the national award winner had said.
Enough pinpointings of shortcomings and "loot" had been done and the time had come for a "surgery", but any "armed revolution" would bear no fruit since it would involve more loss of human lives, he had said.
In his weekly column, titled 'Ennul Maiyam Konda Puyal' (The storm centred in me) in Tamil magazine 'Ananda Vikatan', the actor added a sub-title this week which read, "Be prepared...will tell all on 7 November."
His remarks came amid a strong buzz in the political circles that he might make a concrete announcement on his political entry on his birthday.
Expressing confidence in those in the 18-35 age group, Haasan said he was "proud" of the thoughts and philosophy he had developed when he was in that age group.
"I can see that a youth force is waiting...The requirement and duty for me to coordinate with them has come...I am going to work out and announce a way of seamless communication with them on 7  November," he said.
His aim was not just to convene an assembly of supporters, but a "large council of leaders", Haasan said, adding that the agenda of such an initiative would not just be to hold talks, but work out plans. The actor also mentioned that only those who wanted to do something for Tamil Nadu as a "duty" and not as a "sacrifice" were welcome to join him.
"Enough of (hopes) that they (apparently the government) will do something...We can do it," the multiple award-winning star said.
Many organisations were ready to work with him, Haasan said and hailed one such group which was working against graft.
He added that efforts were on to ensure that he was in touch with his supporters, besides communicating with the people. "Announcements on these will be made on 7 November," the actor said.
Haasan has been critical of the AIADMK government in Tamil Nadu. A few months ago, he had accused it of corruption, drawing a strong rebuke from the ruling party, including Chief Minister K Palaniswami.
Ever since, the actor has been vocal about many social and political issues, including the outbreak of dengue in the state and the Supreme Court's observation on playing the national anthem in movie theatres.
He had recently extended support to the crew of Tamil film 'Mersal', starring Vijay, which had the BJP fuming at certain references to the Goods and Services Tax (GST).
The saffron party had demanded deletion of the scenes, while alleging that "incorrect references" had been made in the film about the new tax regime.
Earlier, Delhi Chief Minister Arvind Kejriwal had met Haasan on 21 September, triggering speculation of a new political alignment in the southern state, where the former's Aam Aadmi Party (AAP) hardly had any presence.
First Cricket News
The wiry framed left-arm orthodox spinner's rise through the ranks has been possible because of his hunger to learn and soak in as much knowledge as possible like he did during his month-long stint at the CSK.
First Cricket News
Rupa, the first woman president of a BCCI affiliated unit, is a full-time Director of India Cements Limited and has been found guilty of indirect conflict of interest for the company's close association with Chennai Super Kings Cricket Limited (CSKCL).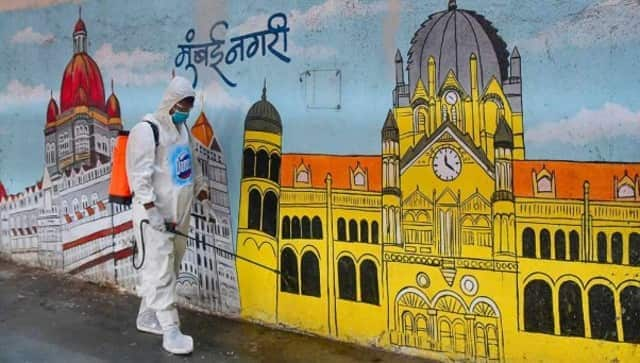 India
Meanwhile, the Telangana cabinet will meet on 8 June to take a call on the extension of lockdown to contain the spread of COVID-19, among other issues, an official release said on Sunday