Jyotiraditya Scindia made Cong's campaign committee chief in MP
The 22-member Election Committee has all the senior leaders from the state including Digvijay Singh, Kamal Nath and Scindia.
New Delhi: Union Minister Jyotiraditya Scindia was today made the chairman of the Congress campaign committee for Assembly polls in Madhya Pradesh, a development seen as his virtual projection as Chief Ministerial candidate.
While the state CLP leader Ajay Singh, son of Arjun Singh, has been made the head of the Chargesheet Drafting Committee against the BJP government, PCC Chief Kantilal Bhuria is heading the Election Committee in the state where the faction ridden party has suffered defeat in the last two assembly elections.
The 22-member Election Committee has all the senior leaders from the state including Digvijay Singh, Kamal Nath and Scindia.
The 42-year-old Jyotiraditya Scindia, the scion of the royal Scindia family of Gwalior and son of Congress leader Madhav Rao Scindia, is a three-time MP from Guna.
The Harvard graduate, who is Union Minister of State for Power, was first elected to Lok Sabha in 2002, months after the death of his father in a helicopter crash.
He has also been a Member of Congress Working Committee, Congress Economic Affairs Cell, Consultative Committee's External Affairs, Consultative Committee's Defence, Standing Committee on Finance, Committee on Petitions and Committee on Estimates.
Kamal Nath will coordinate among various election related Committees, party General Secretary Janardan Dwivedi said in the announcement.
While former PCC Chief Suresh Pachauri has been made the Chairman of the state Manifesto Committee, party MP Arun Yadav heaqds the Assembly Election Management Committee. Another MP Premchand Guddu is leading the Committee to took after publicity, publication and media committee.
Party leaders Indrajeet Patel and Meenakshi Natrajan have been made convenors of the campaign committee.
The Committees were approved by party Chief Sonia Gandhi who yesterday left for US for a routine medical checkup.
Reports had it that party leaders like Satyavrat Chaturvedi and Kamal Nath had favoured Scindia be declared party's CM candidate.
Rajya Sabha MP Satyavrat Chaturvedi too has termed Jyotiraditya Scindia as party's chief ministerial candidate.
Chaturvedi had said that the party in Madhya Pradesh needs a leader who is energetic and of clean image and Scindia fits the bill.
Assembly polls in the state are due by the yearend along with four other states.
Factionalism has been the bane for Congress in Madhya Pradesh where, it is out of power for the past ten years.
During a number of meetings in the AICC, party Vice President Rahul Gandhi had been laying great emphasis for party leaders projecting a united face in the BJP-ruled state.
In a number of meetings, Gandhi has made it amply clear to the partymen that those engaging in personal projections and dissension will face action.
Congress sources say that some sort of cohesiveness has been arrived and the party is hopeful of putting up a united fight in Madhya Pradesh this time.
PTI
Find latest and upcoming tech gadgets online on Tech2 Gadgets. Get technology news, gadgets reviews & ratings. Popular gadgets including laptop, tablet and mobile specifications, features, prices, comparison.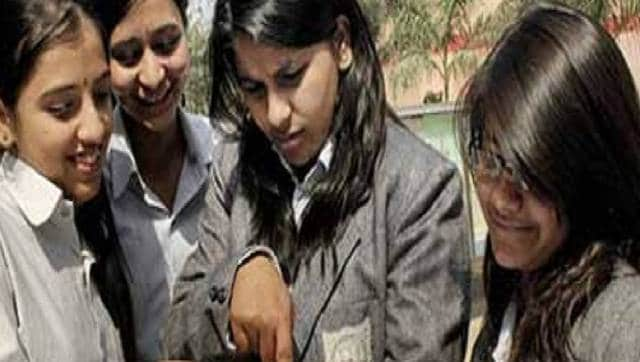 India
MPBSE 10th Result 2020 DECLARED Updates: 15 first rank holders emerged as the MPBSE declared Class 10 results. Moreover, 360 students held the first 10 ranks, with Hoshangabad's Sonam Patel and Seoni's Sandhya Thakur holding the second rank.
First Cricket News
Madhya Pradesh Cricket Association life member Sanjeev Gupta has alleged that Kohli is conflicted as he occupies two posts — captain of the Indian team and director of a venture which has co-directors linked to Cornerstone Sport
India
The FAO said that spring-bred locust swarms that migrated to Indo-Pakistan border and travelled east to northern states, are expected to return to Rajasthan.