Jungle-raj not a myth: Crime thrives under Nitish Kumar's ideal Bihar
Bihar has seen development since 2005, but past success in selected spheres cannot be used to draw curtains over the current state of lawlessness in the state.
"Bihar is not merely India's poorest state; it is also its most corrupt, violent and lawless state," Steven R Weisman of the New York Times wrote in 1987.
Almost three decades later, little of that statement seems to have changed.
"Deeply saddened and concerned about some incidents that took place in Bihar recently. We won't rest until all those responsible are brought to justice." This was state's Chief Minister Nitish Kumar at a function in Lucknow this May.
Nitish was referring to the recent killings in the 'lawless state' which sparked debates of resurging 'jungle-raj'. A senior journalist, bureau chief of Hindi daily Hindustan, in Siwan was shot dead in full public view in a market and a youth died over an incident of road rage in Gaya.
On Wednesday, Lok Janshakti Party (LJP) leader Sudesh Paswan was murdered in Dumaria district near Gaya. He was campaigning for Panchayat elections before he was shot dead.
According to ANI, Maoists murdered Paswan and his cousin and then set their vehicles on fire. Earlier this year, in February, another LJP leader Baijnath Singh was murdered.
In the same month, BJP's Bihar vice-president and prominent Bhojpur leader, Visheshwar Ojha was shot dead at Sonbarsha village in Ara.
The incidents resulted in Nitish's governance being heavily criticised. This was precisely why Nitish's decision to go with Lalu Prasad Yadav's RJD during the Bihar assembly election, was widely criticised.
An idea of a Bihar where one can walk around freely became the crux around which every decision of the government revolved. Just the simplicity of this notion should highlighted what had become of the state.
From 1990 to 2005 (the year when Kumar came to power in the state), the state had been more of less under the control of Lalu Prasad's Rastriya Janata Dal.
This year when Bihar became one of the only state to withstand the "Narendra Modi wave" in the country, it was largely because the JD(U)-RJD combine was riding on the back of the idea of a developed and a safe state.
An intense election campaign was used to reiterate what Kumar and his government have been saying over the span of past several years since he came to power in 2005 with Sushil Modi as his deputy chief minister. The approach to governance changed dramatically after Kumar came to power.
"I was impressed by how safe Patna had become since the National Democratic Alliance government had come to power... The Nitish Kumar-Sushil Modi jugalbandi worked superbly," wrote historian Ramchandra Guha before the 2016 elections, expressing his fears on the reversal of state's fortunes following the Kumar-Sushil Modi split and Lalu coming back to power.
But it was not just Guha's musings, the numbers too seem to supports his assertions.
India's third-most-populous state, with the country's poorest people — had a crime rate lower than more prosperous states with fewer people, such as Gujarat, Kerala, Rajasthan and Madhya Pradesh, an IndiaSpend analysis of national crime data reveled.
The only problem is, this idea is difficult to back with facts, no matter not hard the chief minister and his government tries.
The numbers don't lie, bet they can be manipulated.
As the report points out, some crimes, such as rape and assault, could be hidden or not reported, but others that result in a body — such as murder or dowry deaths — are harder to hide.
In 2014, the latest year for which data are available, Bihar reported 1,77,595 cognizable crimes, while the Hindi-belt states of Madhya Pradesh (MP) and Rajasthan recorded 2,72,423 and 2,10,418 such crimes, respectively.
But Bihar's murder rate — or murders per 1,00,000 people — is higher than either MP, Rajasthan, Gujarat or Kerala. One possible explanation is that Bihar is generally low on crime but, for some reason, is more prone to murder.
The other explanation is that crime in Bihar is under-reported — a process called burking — except for murder, where there is a body that cannot be ignored without some form of due process. Bihar's murder rate is substantially worse than other larger states and above the national average.
A similar trend is evident with crimes against women. For instance, in 2014, Bihar reported 574 assaults on women "with intent to outrage modesty", to use legal parlance. MP reported 9,618 such cases while Rajasthan had 6,015. Kerala, with one-third the population of Bihar, and a better place for women, reported 4,412 assaults, about eight times as many.
Bihar also reported substantially fewer rapes than Madhya Pradesh, Rajasthan or even Kerala.
Does this mean Bihar is a better place for a woman, despite lower incomes and living standards? Again, the data do not suggest that.
Bihar also reports more dowry deaths than Madhya Pradesh, Rajasthan, Kerala and Gujarat combined. This statistic doesn't appear to indicate social respect for women. One explanation is that women are indeed a target of violence, but crimes against them are not reported. However, as with general murders, a dowry death produces a body, a situation hard to hide.
As Kumar's government plans to ride a prohibition wave all the way to the 2019 general elections, things at home look bleak on a closer inspection. Cracks might be already appearing on the carefully painted image of the 'mahagathbandhan'.
Yes, the state has seen development since 2005, but past success in selected  spheres cannot be used to draw curtains over the current state of lawlessness in the state. It will only be a matter of time before people stop digesting Nitish's rhetoric of comparing crime rate in Bihar with other states ruled by BJP.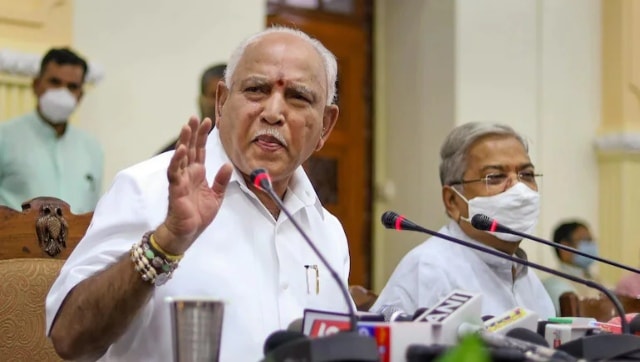 Politics
The BJP high command, with one eye on the upcoming 2023 Assembly polls in the state, has shortlisted a few notable names as possible replacements as chief minister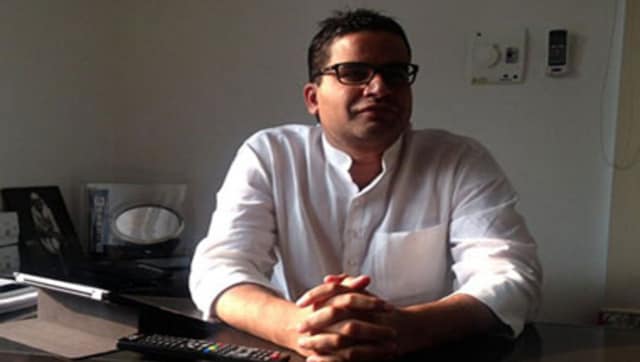 Politics
The newest twist in the tale came on Wednesday when Rahul Gandhi aide Archana Dalmia sent out a tweet giving Kishor a 'warm welcome into the Congress family' only to subsequently delete it
India
The heart of the conflict is an unresolved border issue — a 164.6-kilometre long inter-state border, which separates Assam and Mizoram. This border is shared by three districts of South Assam — Cachar, Hailakandi and Karimganj — and three districts of Mizoram — Kolasib, Mamit and Aizawl