Jungle raj: Stop targeting Bihar, Nitish Kumar, other states aren't models of mangal raj
It would be silly to argue that the recent crimes in Bihar are not a cause for concern. If a young boy is killed allegedly for overtaking the vehicle of a JD(U) politician, when a journalist is shot dead in Siwan, rival politicians are attacked and killed, something must be really rotten in the state.
So there is Jungle Raj in Bihar?
Here is a tale from Ram Rajya, or rather Ram Raje in Rajasthan.
Two days ago, a group of around 25 youth attacked with knives two students in the middle of a busy road in India's coaching hub Kota. One of them died immediately because of multiple wounds, the other is in a local hospital with grievous injuries.
While the attack was on in full view of bystanders, a passerby mustered the courage to intervene. He too was attacked with knives but was lucky that the attackers missed his chest by millimetres.
Jungle raj? Not yet, perhaps. So here is another story.
In September, Rajasthan's most notorious gangster Anand Pal Singh fled from police custody while being produced in a court for a hearing. Singh drugged the cops, snatched their weapons and escaped in a hail of bullets.
While the cops were looking for him, Singh allegedly surfaced in March during a shootout in Nagaur, 200 km from Jaipur, in which a constable was gunned down and disappeared without a trace. Simultaneously, there have been reports of wars between members of Singh's gang and his rivals across three districts of the state.
In spite of a huge uproar in the state over Singh's escape and the alleged political patronage to him, cops have not been able to arrest Singh, wanted in dozens of cases of robbery, kidnapping and murder, forcing the state's home minister Gulab Chand Kataria to advise the fugitive to return to jail so that he gets proper meals on time.
But, Singh's men struck again in May. They attacked a team of cops that had just arrested a member of their gang, thrashed them and walked away with their accomplice.
A few days ago, criminals trying to dodge Haryana cops on their heels engaged in a shoot out in broad daylight on the outskirts of Jaipur and escaped after a filmy chase. When they were intercepted by a Rajasthan police patrol, instead of arresting the criminals, the cops struck a deal and agreed to let them go in lieu of Rs 20 lakh. They were caught only because the team chasing the criminals reached the spot before the corrupt Rajasthan cops could set them free.
Still Ram Rajya in Rajasthan? Here are some stories of the kidnapping industry, the defining feature of jungle raj.
On Friday, cops recovered the decapitated head of the kidnapped son of a businessman from in Jalore district. The 13-year-old boy was abducted three days ago. But the police failed to track the kidnappers, who disappeared without a trace after killing the boy.
On Wednesday, a Mumbai-based businessman walked into a Jalore police station to complain that he had to pay Rs 70 lakh ransom to get himself freed from abductors. According to The Times of India, Mohan Lal, who deals in garments, had come home to Rajasthan for a marriage function. He was on his way back to Mumbai in his car along with his friends when some unidentified persons stopped his car and kidnapped him near Paladar village in Jalore.
It would be silly to argue that the recent crimes in Bihar are not a cause for concern. If a young boy is killed allegedly for overtaking the vehicle of a JD(U) politician, when a journalist is shot dead in Siwan, rival politicians are attacked and killed in broad daylight and minor girls are molested by legislators, something must be really rotten in the state of Bihar.
Such is the state of policing in India that preventing individual, unorganised crimes, some committed in the heat of moment, some because of personal animus and rivalries, is almost impossible. The state's role in individual crimes in India is generally limited to bringing the guilty to book and ensuring that they get punished and their fate deters others. Preventive policing, however, is an alien concept.
Jungle raj, by definition, would be a state of affairs where cops are complicit in crime, criminals get political patronage, gangsters roam around freely, strike at will and disappear, and there is no fear of law. Most of this applies to Rajasthan and many other Indian states, including Bihar.
There was anarchy, for instance, in Madhya Pradesh for several years when thousands of students were cheated in what later came to be known as Vyapam scam. Such was the sorry state of affairs in MP that almost every recruitment and entrance exam was fixed by a network of middlemen, officers, politicians and middlemen. Some of them allegedly worked from the office of the chief minister and Governor's House.
When the scam was exposed — not by cops, but by intrepid anti-corruption crusaders, several key witnesses and accused connected to the scam began to die mysteriously — one of them a journalist of a national channel tracking the case. So far, nobody has a clue why some of these suspects and victims died; the case has been transferred from cops to Special Teams to the CBI. Yet, the guilty have not been punished.
Jungle raj in Madhya Pradesh?
Bihar is, of course, on a dangerous crime curve. The murder of Hindustan bureau chief of Siwan, Rajdeo Ranjan on Friday is an indication that criminals are striking with impunity. Though police are yet to crack the case, the nature of the crime--police claim it was a planned hit job--suggests a dreaded don who is connected to the RJD could be behind the incident. The BJP claims Ranjan was killed because of writing against jailed RJD leader Shahabuddin.

There are several other allegations against politicians of the ruling alliance of being complicit in crimes, including rape  and murder.
But, several other states, including those run by the BJP, are giving Bihar tough competition for the infamous moniker. This is evident also in the National Crime Records Bureau data that put MP on top of the chart in 2014 followed by Maharashtra, Bihar was 22nd. The two states--one run by the BJP, other by Congress and NCP, together contributed nearly 18 per cent of the cognisable crimes in India. Rajasthan topped the charts in crime against women with a rate of 91 per lakh followed by MP with 79. In Bihar the rate was 31 per lakh, below the national average of 56.3.
While speaking at an election rally in Samastipur in 2015, Nitish Kumar had argued that his state was much better than those run by BJP. Quoting the NCRB data for 2014, Kumar argued more crimes had taken place in MP, Gujarat and Chhattisgarh, than in Bihar.
In MP, the crime data was 358, Haryana 258, Chhattisgarh 229 and Gujarat 213 in 2014. In Bihar it is 174 per lakh, Kumar said.
"With 174 crimes per one lakh population Bihar has 'jungle raj', whereas BJP-ruled states with much higher figures has 'mangal raj'?" Kumar asked.
Yet, Bihar gets all the flak, even when it is the victim.
On Friday, after a student from Bihar was killed in Kota by a gang of youth, local BJP legislator Bhawani Singh Rajawat blamed the victim for the incident, for turning a veritable Raje Raj into jungle raj.
"Bihari students should leave Kota for its security," Rajawat said.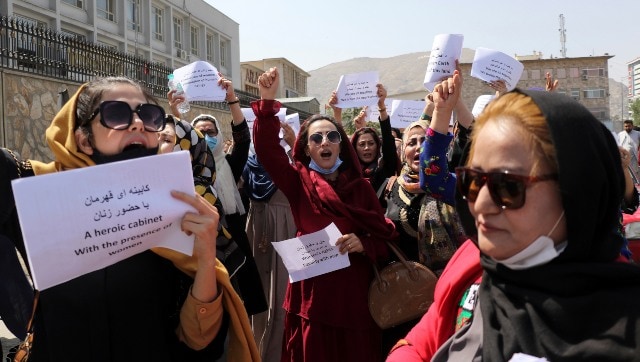 World
Recent controversial comments by Taliban leaders, like that of Hashimi, have exposed the Taliban's true nature as it ignores women, who make up half of the population of the war-torn country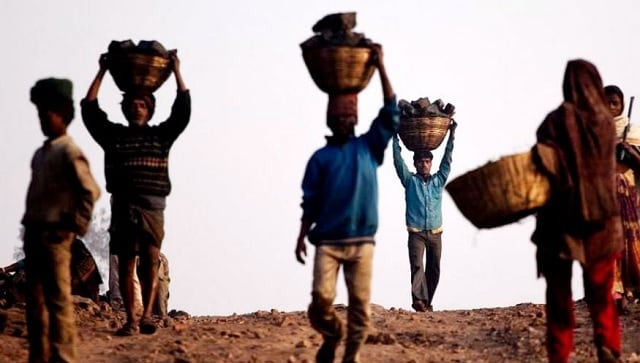 Business
Once the wages code comes into force, there will be significant changes in the way basic pay and provident fund of employees are calculated.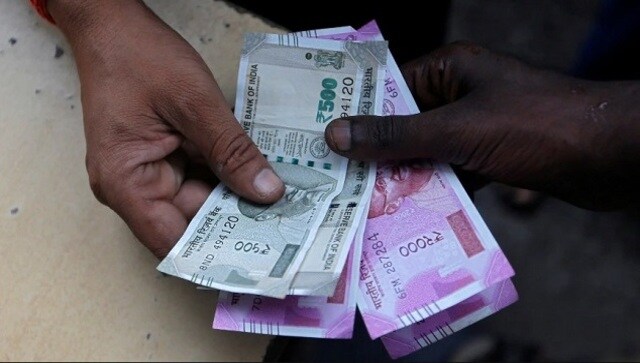 India
The huge sum of money got credited into the accounts of Guruchandra Vishwas and Asit Kumar and they both live in Pastiya village in Bagaura panchayat in Katihar district