JU students' protest against RSS: Left is increasingly dropping all pretenses of reason in discourse
One will never know if the Prime Minister did a sly takedown of the Left in India but his recent Mann Ki Baat radio address that focused exclusively on mental depression carried excellent tips to keep electoral blues at bay.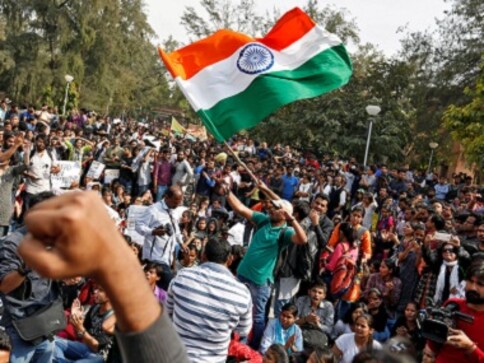 One will never know if the Prime Minister did a sly takedown of the Left in India but his recent Mann Ki Baat radio address that focused exclusively on mental depression carried excellent tips to keep electoral blues at bay.
It was timed perfectly for the Leftist political establishment in India whose members, facing a period of unprecedented irrelevance, may be understandably battling bouts of depression.
If votes are a measure of popular opinion, people today are more willing to press the none of the above (NOTA) button rather than vote for a Leftist candidate. A report in Sunday Guardian captures the extent of the Left's political insignificance. Among them, the 140 candidates fielded by the Leftist parties in UP garnered only 0.2 percent of total vote share, which translates to only about 1.3 lakh votes across the state. According to the report, with 1.1 percent, NOTA clocked a bigger vote share.
Not just in UP though. The rejection of Left as a political force has now become a national epidemic and the parties are being rebuffed even in states where it historically enjoyed popular support, for example West Bengal and Manipur.
However, the near-total erosion of political heft has not been matched by a commensurate erosion of intellectual heft. The Left's autocracy in varsities remains strong as ever. Academia and media (chiefly the English language variety) are still packed to the brim with Leftist ideologues.
Consequently, generations of students involved in humanities and social sciences have been indoctrinated into carrying forward the Leftist legacy in a self-fulfilling cycle. With English emerging as the language for pan-national influence and societal power, controlling the narrative through it has been easy.
A decade into the new millennium, social media has thrown a challenge at this Leftist hegemony through greater democratisation of voices but the Left still controls the main valves through media, publishing industry, academia and various public platforms. The ideologues are fiercely protective of their domain and have zero tolerance for dissenting voices.
As Sachida Nand Jha, assistant professor of English at Rajdhani Collage, Delhi University, writes in Daily Pioneer: "The history of Indian academia has to tell us many stories which make it abundantly clear how students, researchers and even teachers — whoever wished to academically engage with Right-wing thinkers such as Savarkar, Deen Dayal Upadhaya and others — were secretively identified and surreptitiously targeted so as de-motivate them to pursue their academic interests. Those who, despite all odds, persisted with their preoccupations with a nationalist point of view, were brutally discouraged. Both covert and overt attempts were deliberately made to deny them teaching assignments. Those who somehow managed to get jobs were ignored and sidelined to the extent that their own colleagues often looked down upon them as communal beings and almost never encouraged them for an open, forget fruitful, dialogue of any kind. Sometimes even a simple conversation was made immensely difficult."
The wheels of history, though, are turning. The Left's selective application of the rules of dissent is facing increasing questions. Narendra Modi's victory in 2014 and BJP's confident performance in electoral politics three years into his tenure is beginning to challenge the Leftist hegemony in its last bastion. The Right is slowly translating its electoral heft into ideological ascendancy and the Left, sensing danger and retreating further into a corner, is becoming shriller and increasingly dropping all pretenses of reason in its discourse.
In Kolkata's Jadavpur University for instance, members of a pro-Maoist student organization on Sunday started protesting near the city's iconic Academy of Fine Arts where a seminar on persecution of minorities in Bangladesh was under way. According to media reports, members of the pro-Maoist United Students Democratic Front (USDF) raised slogans like "Azadi", "Halla Bol" and "RSS door hato (RSS go back)" and held placards which read: 'Yogi is the new Trump...Brahminical version of white supremacy'.
One member told ANI that they are protesting against "RSS' conducting a seminar on the issue of minorities in Bangladesh," because the organisation apparently "has been the reason for the deaths of thousands in Godhra, and in Muzaffarnagar cannot address the minority issue."
The skirmishes, which have become frequent in JNU and DU, have been replicated in JU too. Reports indicate that inflammatory posters calling for Manipur, Nagaland and Kashmir's 'azaadi' from India have made periodic appearances. In the wake of the Ramjas College incident, it has been pointed out — rightly — that universities should be allowed to remain dominions of free thought.
None can disagree. However, this victimhood narrative conveniently ignores the fact that only one kind of dissent is allowed in our universities. This hypocrisy is up for revision.
An interesting reaction has emerged to this latest instance of left-wing protest. Trinamool Congress, which has identified BJP and RSS as its chief opposition in Bengal, has criticized the 'anti-national slogans'.
According to Financial Express, Bengal's education Partha Chatterjee, a senior TMC leader, has said "these kinds of anti-national slogans won't be supported."
Democracy is a strange and powerful beast.
Football
After Myanmar, the home team will next take on Kyrgyzstan on 28 March at the same venue.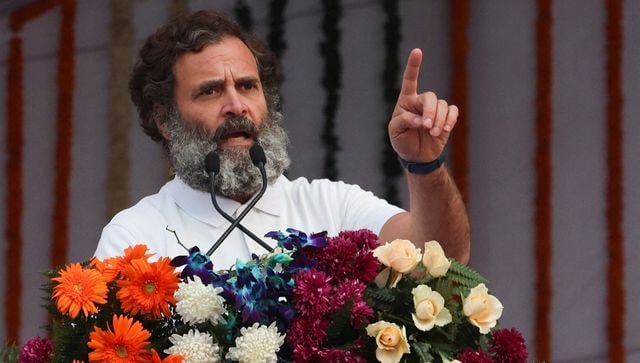 India
Rahul Gandhi was convicted by a Surat court on Thursday in a 2019 criminal defamation case. Later, after the Court's ruling, he was disqualified from the Lok Sabha and lost his position as a Member of Parliament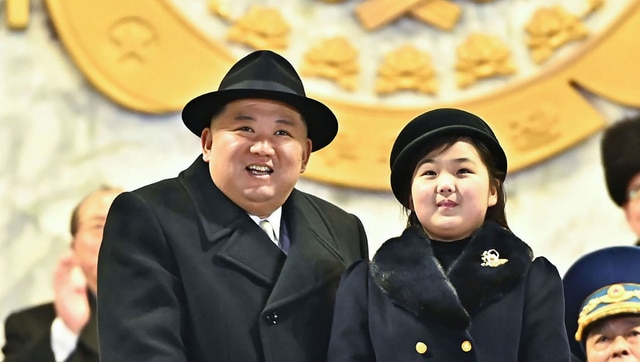 World
"Most people aren't able to eat properly so their cheekbones stick out from their faces. People of South Pyongan province, which is located north of the city, contrast Kim Ju Ae's chubby appearance with the undernourished kids in their area"