JNU row: Rahul Gandhi's zeal for campus leftism has come rather late in the day
What was Rahul Gandhi doing at JNU? Was he trying to impress the leftists or to align his own NSUI with SFI and AISF?
"What is anti-national? The most anti-national people are the people who are suppressing the voice of this institution. You must question them at every single step. A youngster expressed himself and the government says he is an anti-national."
That was Congress vice-president Rahul Gandhi jumping into the "sedition debate" during his rabble-rousing speech at the JNU campus on Saturday, designed to put him on the right side (or is it the left?) of the faculty and students of JNU protesting against the arrest of JNUSU president Kanhaiya Kumar.
He even linked it to the Rohith Vemula suicide to suggest that the current central government was not just hell-bent on throttling campus dissent but also evil enough to invent a new episode to wipe out the bad memories of an earlier one. Sample this passage from the Indian Express: "'These are the same people who called Rohith (Vemula) anti-national…,' he said, adding that this was an attempt by right-wing forces to sideline the Vemula issue. 'They thought that by crushing you, they are destroying Vemula. But they don't know that they are making you stronger,' he added."
But in his eagerness to jump on to the anti-BJP bandwagon, is Rahul Gandhi walking on egg shells? Is he, by identifying students booked for sloganeering for the 'destruction of India' and its splintering into 'sixteen parts' as the only symbols of JNU's legacy of liberalism and free speech, not standing up for the wrong cause? This premier institution, named after his great grandfather, surely stands for much more than defending the rights of the radical left and secessionist groups or embodying them as the "voice of this institution" itself.
While Rahul has not been careful with what he has said, (rising to the defence of those who chanted 'Bharat ki barbadi tak jung karenge jung karenge') he was extremely choosy about what he left out of his speech. Afzal Guru and Maqbool Bhatt, for example. Rahul either does not know or did not care to mention that Maqbool Bhatt, founder of Jammu and Kashmir Liberation Front (JKLF) and the hijacker of an Indian Airlines plane, was sent to the gallows in Tihar by his grandmother Indira Gandhi. Bhatt was hanged on 11 February, 1984, days after the JKLF kidnapped and killed Indian diplomat Ravindra Mhatre. Indira Gandhi refused to negotiate with the JKLF, which wanted Bhatt's release for Mhatre's. She was aware of the consequences that might follow in the valley. But for her, it was nation first.
Similarly, in the case of Afzal Guru, it was the Manmohan Singh government, remotely run by Sonia and Rahul, which ordered the hanging of Guru on 9 February, 2013 after due process.
So when he says that the freedoms of the students who want to glorify the hanging of Bhatt's and Guru's  'martyrdom' are being smothered by the BJP bullies, where does that leave his own party that cleared the hangings?
Does Rahul Gandhi not realize that he is ceding the entire nationalist plank on a platter to the BJP, more prominently to Narendra Modi?
The vice president of the Indian National Congress seems to be on a mission to negate the rich social, political and nationalist legacy of a whole lot of freedom fighters who were associated with the party during the freedom movement and also his own family elders, Jawaharlal Nehru, Indira Gandhi and Rajiv Gandhi.
He endlessly talks about voices of dissent but again two things are important: First, in the name of dissent and freedom of expression, do students (or for that matter any citizen) have the right to indulge in anti-India propaganda to the extent of glorifying persons hanged for acts of terror against the country?
In any case, the right to dissent is not absolute. Rahul should know if that were to be the case, Sharad Pawar, Tariq Anwar and PA Sangma would not have been thrown out of Congress for questioning his mother's foreign origins. Or for that matter, President Pranab Mukherjee would not have been dropped from Cabinet and then thrown out of Congress party by Rajiv Gandhi on the mere suspicion that he aspired to become prime minister after Indira Gandhi's assassination (as disclosed in his book The Turbulent Years 1980-96).
Second, by continuously talking about dissent or manufacturing a dissent within and outside Parliament, he is missing the point of building a consensus on issues of national interest. The problem with Rahul Gandhi is that he has not seen an Indian university campus as a student. He has begun touring them only at the age of 45, that too depending on which campus hits the headlines. He therefore seems enamoured of leftist ideas and ideals, which most Indian youth fancy in their late teens and early 20s and discard in their 30s.
CPI leader D Raja was there in JNU because Kanhaiya Kumar belongs to the CPI's student wing AISF. CPM general secretary Sitharam Yechuri was there because two of the accused named by the police belong to the SFI, the student wing of CPM. But what was Rahul Gandhi doing there? Was he trying to impress the leftists or to align his own NSUI with SFI and AISF?
Rahul Gandhi, it seems, does not set agenda of his own but lands at places where there's a set agenda.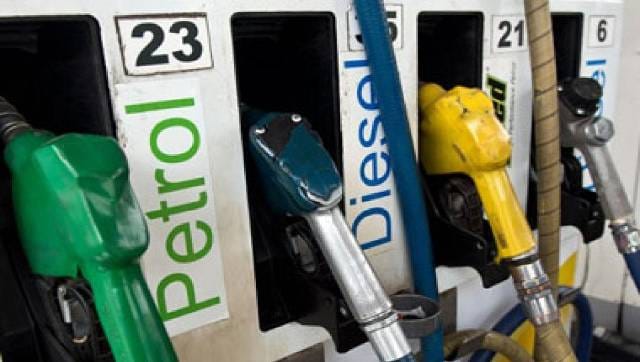 World
Fuel prices have risen not only in India, but elsewhere too. Even if one ignores it, the fact is that state government taxes account for 41.67 per cent of the final petrol price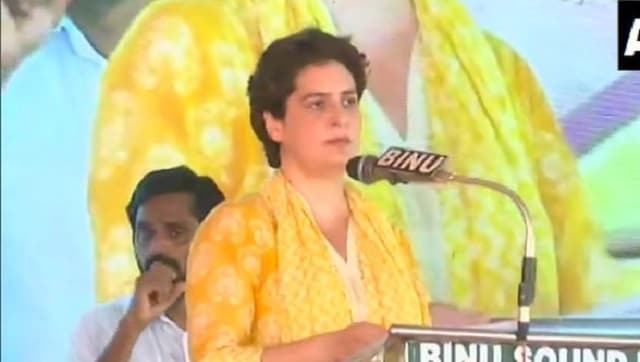 Politics
Had the Congress been serious about women empowerment, it would have made such statements in Punjab, Uttarakhand, Manipur and Goa where it is in serious contest for power in the 2022 elections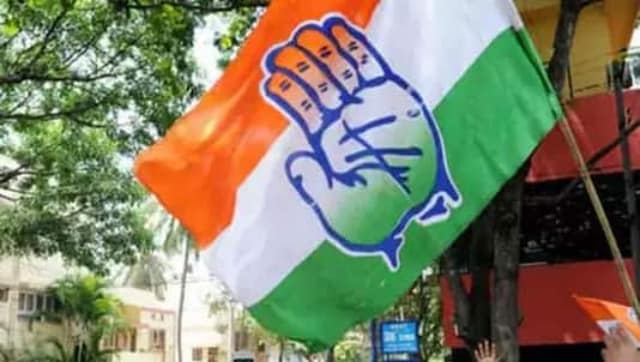 Politics
The party made the assertions after a special meeting of general secretaries, in-charges and Pradesh Congress Presidents (PCCs) which was presided over by Congress president Sonia Gandhi