JNUSU Elections 2017: Left retains citadel but without unity it could crumble under ABVP, BAPSA onslaught
JNUSU elections were once again swept by the Left Unity panel comprising AISA-SFI-DSF. But consolidation of vote banks by ABVP and BAPSA remains a threat.
The Jawaharlal Nehru University Students' Union (JNUSU) elections were once again swept by the Left Unity panel comprising AISA-SFI-DSF (All India Students' Association, Students' Federation of India, and Democratic Students' Federation respectively).
The voter turnout was slightly lower in terms of percentage – 56 percent as compared to 59 percent last year. However, in absolute numbers, the voting was much lower due to a reduced total, as the JNU administration had cut nearly a 1,000 seats for the current academic session. For a comparison with elections at full academic strength, it would require adding roughly 150 votes to the totals of the top three major parties, given a similar turnout.
Out of 4,620 votes polled for the president's post, AISA's Geeta Kumari secured 1,506 votes, leaving behind Nidhi Tripathi of Akhil Bharatiya Vidyarthi Parishad (ABVP) by almost 460 votes. For the vice-president's post, Simone Zoya Khan got elected with 1,876 votes. SFI's Duggirala Srikrishna got a massive 2,082 votes to be elected as the general secretary, grabbing the highest number of individual votes for any post as well as the highest margin of victory. He also got the highest voting percentage out of all the central panel candidates from the school they studied in. DSF's Shubhanshu Singh got 1,755 votes to secure the post of joint secretary.
As had happened last year, the ABVP emerged as the single largest party on campus, placed with concrete 950-odd votes on average for every central post, and over 10 councillor posts at the school-level, primarily from science. However, as compared to 1,200 total last year, ABVP's votes went down.
ABVP pushed the Ambedkarite party, Birsa Phule Ambedkar Students' Association (BAPSA), to the third position in every central panel post, with average votes in the late 800s, despite being backed by the Muslim group Students Islamic Organisation (SIO). Last year, Rahul Sonpimple from BAPSA had been a particularly strong runner-up for president, securing 1,488 votes.
The presidential debate did not change the outcome of the election significantly the way it had, in 2015, when it had propelled Kanhaiya Kumar to victory, or Rahul Sonpimple in 2016. The showstopper of the presidential debate this year was an independent candidate, Mohammad Farooque Alam, who was the only major male candidate and a colourful speaker. He secured 419 votes, leaving the AISF candidate Aparajitha Raja, who had been widely expected to dominate the presidential debate, behind at 416 votes. His performance is a sign that the campus is still open to a candidate critical of the hegemony of party politics and one who talks about 'chatraneeti' and not 'rajneeti'.
Interestingly, on posts other than the president, the number of NOTA votes, representing liberal and progressive voter dissatisfaction with the Left, were seemingly high this time. In the vice-president and joint secretary post, the number of NOTA votes were 495 and 501 respectively.
But, in a surprise, SSS didn't vote a single NOTA in the councillor posts maintaining the character of the school as a highly opinionated one. Congress's students' wing, National Students' Union of India (NSUI), could not secure more votes than NOTA in any of the office-bearer posts.
Newly elected JNUSU president Geeta's relatively lower margin of victory is not necessarily an indicator of a weak candidacy. Firstly, to compete with her name recognition and popularity, every party nominated a female candidate for president, attempting to herd the female vote back into party lines.
Secondly, NOTA votes in JNU are an indicator of dissatisfaction with the incumbent Left, and right-wing votes never go NOTA. The NOTA votes at the president's post were far fewer than other posts, showing a relatively higher voter satisfaction with the choices and the candidate of the incumbent (as evidenced by the NOTA votes in other positions, where the fight was between the Left, ABVP and BAPSA).
At the general secretary post, there was a huge NOTA vote count despite the Left candidate having the highest margin for any post. Thirdly, unlike last year, and unlike at the other posts, there was a strong second Left candidate, namely Aparajitha of AISF.
Apart from the central panel, the Left got majorities in all the three big schools viz School of Social Sciences (SSS), School of International Studies (SIS) and School of Languages, Literature and Culture Studies (SLL&CS). In SLL&CS, out of the total 1,481 votes polled, AISA's Aditi Chatterjee, who was running for a second term, secured the highest number of votes at 678. The other winners are Gulam Qadeer, Parveen Sheikh, Raju Kumar and Swati Singh – all from the Left panel.
In SIS, out of a total 806 votes, Marie Pegu got 302 votes, topping the list. The other elected councillors are Aishe Ghosh, Pramod Kumar, Sarthak Bhatia and Shashi Kant Tripathy. In SSS, a lacklustre outgoing set of councillors led to Umar Khalid's organisation Bhagat Singh Ambedkar Students' Association (BASO) fielding its only candidate Chepal Sherpa, topping the list with 552 votes out of a total 1,285 votes polled. The other councillors are Sudhanya Pal, Aejaz Ahmad Rather, Shreyasi Biswas and Satish Chandra Yadav, all from the AISA and SFI, with votes in the late 400s.
ABVP's biggest success is that they have successfully penetrated the SLL&CS over the past decade. Even though the elected councillors in SLL&CS are all from the Left camp, ABVP still has a large share of votes coming from the school, which has been a Left base for years. Further, in the science schools, ABVP and ABVP-backed candidates maintained their bastion, though the margins were slightly reduced.
BAPSA, on the other hand, with its espousal of Dalit causes and combative anti-Left rhetoric, has maintained its position, showing it is here to stay, a force which the Left and the Right must take account of. In just a few years of formation, they have made a significant presence and it seems they have a concrete cadre base and a stable vote bank (800-1000 votes of SC/ST and some of the OBC vote, along with the vote of those dissatisfied with the Left parties. BAPSA and ABVP are nearly on equal footing – enough to stand a shot at victory if the Left alliance crumbles in the future, or against a badly performing incumbent.
AISA, in particular, has lost most of its Dalit and much of its Muslim base (which along with the liberal/progressive OBC vote gave full AISA panels victory over Left and ABVP competitors in the past till 2015), and the Left Unity alliance has been reduced to consolidating the liberal segment of the upper caste, OBC and Muslim sections of the student community, which were earlier strewn among various Left parties.
Further, preoccupation with national politics and media visibility as well as non-performance of Left panel school councils last year led to reduced vote share for the Left at the school level, with specific candidates campaigning on school-level issues doing better than their panel members in SSS.
The entry of BASO into electoral politics and elected office has many implications. BASO, formed in 2016 out of Democratic Students' Union (DSU), another far-Left organisation, did not contest elections till this year, being an anti-Lyngdoh Committee party. With the prospects of its political mileage due to the national coverage its leaders received in the February 2016 controversy eventually drying out, it joined the electoral fray.
Despite fielding only two candidates (one of whom won), and not differing substantially from the mainstream Left on campus issues (being outspoken and more radical on national-level issues), the organisation is currently seen to stand for alternative Left politics on campus – a charge it will be measured up to, which the party has not yet had the chance to prove. Non-performance would lead to it being lumped with the other Left parties in the eyes of the voters, further leading to disillusionment with the Left as a whole on campus-level issues.
Electoral violations also seemed to be on the rise. AISF members were allegedly wedging their election manifesto in students' doors at 5:40 am on a no-campaign day. Further, former JNUSU vice-president Shehla Rashid alleged in a Facebook post that the ABVP had indulged in a series of electoral violations:
The AISA-SFI-DSF led Left Unity has got an absolute majority mandate in the campus for another year. However, it must deal with trappings of its own incumbency, the many issues the campus is facing – such as the seat cut row, infrastructure issues, the Najeeb Ahmed case and issues on gender justice. It must also address the increasing divide between public needs on campus and the political deeds of parties on national issues.
Saib Bilaval is a PhD research scholar in Modern and Contemporary History at Centre for Historical Studies, JNU. Pinak Pani Datta is an MA scholar in Modern and Contemporary History at Centre for Historical Studies, JNU.
Find latest and upcoming tech gadgets online on Tech2 Gadgets. Get technology news, gadgets reviews & ratings. Popular gadgets including laptop, tablet and mobile specifications, features, prices, comparison.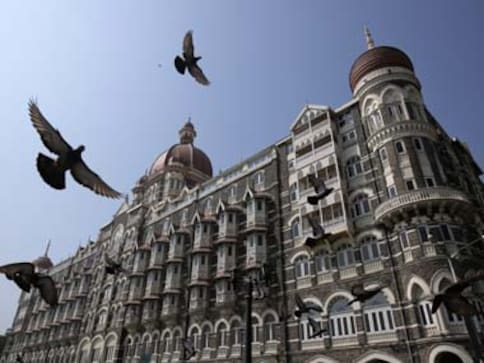 India
As Mumbai grappled with the four-day siege in 2008, many heroes emerged. While some lived to tell the tale, others sacrificed their lives to ensure hundreds were rescued from the horrific shooting and bombings that followed
Lifestyle
One of the biggest concerns when it comes to data on violence against women with disabilities is that we don't have disaggregated data to assist in showing the heightened violence faced by them.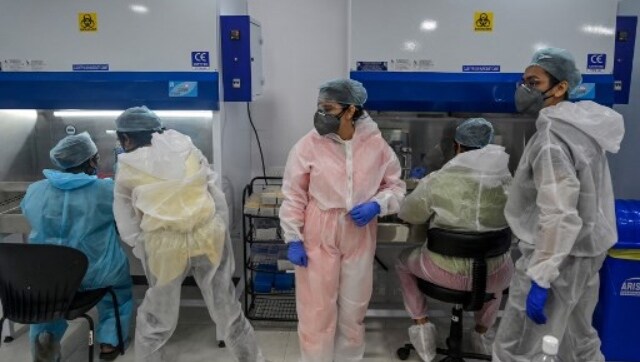 India
While experts say that rapid antigen tests can help countries with out-of-control outbreaks, India's practice of conflating the data from rapid tests and RT-PCR tests risks painting an incomplete picture of its infection rates