J&K CM Mehbooba Mufti says separatists are using children as 'cannon fodder'
Lashing out at the separatists, Jammu and Kashmir Chief Minister Mehbooba Mufti on Friday alleged they were not allowing schools in the Kashmir Valley to function because they wanted a new generation of uneducated youths who can pelt stones and can be used as 'cannon fodder'
Udhampur: Lashing out at the separatists, Jammu and Kashmir Chief Minister Mehbooba Mufti on Friday alleged they were not allowing schools in the Kashmir Valley to function because they wanted a new generation of uneducated youths who can pelt stones and can be used as "cannon fodder".
She said the separatists were exploiting children from the poor families by instigating them to attack army camps, police stations and CRPF camps and were using them as shields, while their own children were safe.
"If the youths gets education they won't pelt stones for them. The (separatist) leadership want a generation of uneducated youths who can pelt stones for them," Mehbooba said in a scathing attack on separatists during a passing out parade of police officers.
"Today, I see that big leaders feel if schools open, poor children will get education and then they will not have time for stone pelting or might not be ready for that," she said.
Stressing that leaders who give preference to the future and education of the children are needed and not the ones who use them as cannon fodder, she said, "for three months our schools are closed, we tried and even Delhi sent big delegations".
"Our Home Minister (Rajnath Singh) came thrice, our Finance Minister (Arun Jaitley) went there and an all-party delegation also went to meet them but they closed doors for them. The reply to the request of a civil society delegation led by Yashwant Sinha, which completed its three-day visit to Kashmir on Thursday, was given by burning of two schools," the chief minister said.
"A civil society delegation went to meet them (separatists) and they opened their doors for them. The team
requested them that the future of children was getting spoiled and for God's sake help to let the schools open and the reply came in the form of burning of two schools," Mehbooba said.
With the unrest in the valley continuing for over a hundred days, she alleged that the separatists wanted that the children should get hurt to keep the "pot boiling".
"They feel that let the children of poor people die. What will happen if they get injured or die they are not rich kids. It is a big challenge for us because till now they have handed over the gun to poor children and now they are using them as shields," she added.
"Among all those killed or injured, 99 percent were small kids, not one from the rich family, not a single child of those leaders have been injured, only poor kids" Mehbooba said. She said that first the separatists thought that the uneducated youths would pick guns for them, but the youths in the past 25 years has realised that gun will not solve any problem.
"Children are not ready to pick up guns. Now they want a generation of illiterate children who can pelt stones for them, not only pelt the stones but in the process lose their lives. I was told that girl students want to go to school but are afraid that they would be attacked by stone-pelters when they see them in the white uniform," Mehbooba said.
Lauding the police force of the state, Mehbooba said that the men and women in uniform were lucky to get a chance to serve the nation.
"I have always said that people are more important than anything else and it will be because of you (police) that people will get a sense of security. After God if there is a protector, it is the police. In Jammu and Kashmir, police had to work in very difficult situation, they had to make lot of sacrifices," she said.
She said the police had a very tough role to play as at times they had to deal with their own neighbours and relatives because they have to fight an ideological war and they became a major target.
"My father always said that India has democracy, it has a big heart which can accommodate the diversity and uniqueness of Jammu and Kashmir and that is the reason that India gave us a unique place in its Constitution and kept the Article 370 there," Mehbooba said adding Jammu and Kashmir is a small India within India, where Hindus, Muslims and Sikhs live together.
Noting that the police plays the role of parents in the state, Mehbooba asked the police to deal with stone pelting youths as their younger brothers and sisters. "The biggest challenge that we face is that the youths in the age group of 10-30 years resort to stone pelting because of some anger," she said.
Jammu and Kashmir has been fighting militancy for the past 25 years and efforts of the police should be to persuade the local militants to join the mainstream, she added.
Mehbooba asserted that her government has a commitment to bring transparency in all types of recruitments.
Hitting out at those raising the issue of human rights violation, she said the people who raise this issue feel that they have became the torchbearers of human rights.
"I want to tell such people that in Jammu and Kashmir there is no bigger human rights activists than Mehbooba Mufti," she added.
The chief minister said that she has visited every nook and corner of the state to see the status of human rights. "I don't sit on Facebook and upload photos there and when they don't get new ones they recycle and upload the old pictures. I have been to every place even in jungles, whether Hindus were massacred, whether rape of women in Banihal committed by two men of security forces or the killing of Hindus by militants... whether killing of Sikhs in Chittisinghpora," Mehbooba said wishing these "Facebook crusaders" visit the victims' houses and see the situation themselves.
She said the challenge is to bring the misguided youths back to mainstream as they need counselling and love, and not the tag of miscreants or stone-pelters.
India
The National Highways Authority of India (NHAI) has developed a 3-km section of Satta-Gandhav stretch of NH-925A, as an emergency landing facility (ELF) for the IAF.
India
Over the past few years, IAF has been making efforts to utilise certain stretches of national highways for emergency landings that would allow India to expand its ambit of air power usage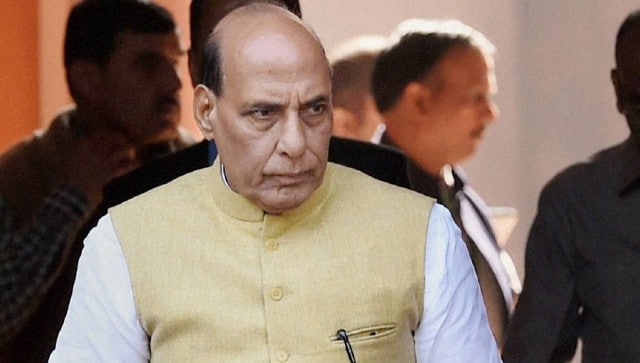 India
"The trust between the government and the industry has increased following the scrapping of the retrospective taxation. By doing this, we have rectified the mistake of the earlier government (UPA)," Singh said.