Jignesh Mevani had no right to seek a journalist's expulsion: Such a trend would mean death of media freedom
It is deeply disappointing to note the manner in which Gujarat MLA Jignesh Mevani stifled the media through tactics that he professes to stand against.
A new disturbing trend is afoot. Politicians and activists are publicly heckling journalists or expelling/blocking them from news conferences. To add to the worry, this trend is getting intellectual ballast from the so-called liberal intelligentsia, some of whom are journalists themselves. It points to an inversion of liberal principles. From its foundational mores of inclusiveness, this neo-liberalism now apparently backs censorship, authoritarian behaviour and goes the extra mile to justify exclusionary impulses.
It is also deeply disappointing to note the manner in which Jignesh Mevani stifled the media through tactics that he professes to stand against. After all, Mevani's rise to prominence and electoral success owes everything to subaltern movements against lack of voice, lack of agency and disempowerment,  It shows that the Dalit leader's adherence to his cause is skin deep and his principles lack conviction, because given a chance (where he is in a position of power), Mevani will try and set the narrative by excluding disobedient voices.
Mevani's inexcusable behaviour took place during a news conference last Tuesday at the Qaid-E-Millat International Academy of Media Studies in Chennai. It was a public event, which makes it doubly disappointing. The journalist from Republic TV channel was well within his or her rights to cover the event and the Gujarat legislator had no business asking for the journalist's expulsion, much less use the threatening tone that he did.

According to a report in The News Minute, the Vadgam MLA reportedly told journalists present in the room "Who is Republic TV's reporter? I won't talk to Republic." Efforts to placate him failed as he reiterated "I won't answer questions. Remove the mic." At this, a journalist from Times Now channel replied, "You can't demand that (which mic should be there and which should not). We don't want this press conference, you can go". As other reporters showed solidarity with the beleaguered journalist and refused to meet his precondition, Mevani walked out in a huff.
Outlook adds that Republic TV reporter was even ready not to ask any questions. "But Mevani insisted that the channel's microphone be removed first. This was objected to by other reporters but Mevani refused to budge," the report stated.
The Gujarat legislator didn't make his case any stronger by attempting to justify his behaviour on social media. It only highlighted the hypocrisy of his moral posturing.
The nation wants to know tonight why I did this. Answer is : my integrity is impaccable. Be critical but don't try to hit below the belt.

— Jignesh Mevani (@jigneshmevani80) January 16, 2018
It is part of a politician's job to deal with criticism and unpleasantness in public life. Mevani cannot hope to be only lionised in the media or set the bars of criticism. He may have ideological differences with a media house's editorial line, but as a legislator of a liberal democracy, he must give free media its due respect. He may even choose to limit his interaction with a channel or a media house (ideally he shouldn't), but he has no right to demand the expulsion of a channel from a news conference.
Anyone is free to give or not to give one-on-one interviews to a particular newspaper or TV channel, but to ask a reporter to leave a general press conference is absolutely indefensible.

— Ramachandra Guha (@Ram_Guha) January 16, 2018
The behaviour points to a sense of entitlement among politicians, activists and public figures that the media can be browbeaten into submission. Professional rivalry and lack of solidarity among media organisations (Chennai was an exception) are making things easier for those in power.
In September last year, JNU student and activist Shehla Rashid launched a tirade against a journalist of Republic TV and asked him to leave the premises of the Press Club. It was no less ironical that the journalist had gone there to cover a protest march in favour of "press freedom" in the aftermath of Gauri Lankesh's murder. Rashid stopped just short of accusing the journalist of being complicit in the murder, and she was cheered on by many who were present at the venue.
An activist's staggering sense of entitlement in asking for a journalist (who was doing his job) to be thrown out of the Press Club was matched only by the hypocrisy of those who found cause for cheer in it.
Even if, for argument's sake, we assume that the student-activist had let emotions overrule her better sense of judgement on an occasion that was grim and tragic, the Congress party can claim no such excuses in its habitual practice to keep some channels out of its media briefings.
In October last year, journalists from Republic TV and Times Now channels were blocked from covering a press briefing by Congress spokesperson Randeep Surjewala at the KPCC office on Queen's Road in Bengaluru. The Congress was reportedly demanding an inquiry into the alleged "irregular business dealings" of Amit Shah's son.
In December last year during the campaigning for Gujarat Assembly elections, the Congress refused to allow journalists from Times Now to cover a media briefing by Rahul Gandhi .
The only thing more worrying about the censorship is the excuse being peddled to justify the censorship.
The Congress claims both channels are "mouthpieces" for the BJP. Referring to the press conference in Bengaluru,  the Congress' leader Dinesh Gundu Rao said: "You (the channels) carry out a premeditated, biased and fixed agenda of the ruling party, journalism is about asking difficult questions. It's about showing the mirror of truth, not become mirror of the BJP."
This seems to be the crux of the argument – that the "offending" channels are "propagandists", not journalists, and therefore it is no crime to block them from attending a presser, heckling them or not allowing them to carry on their duties.
This flawed and dangerous argument has surprisingly found favour with liberals and journalists.
No. It's a shame. Because Republic does not respect the first principle of journalistic ethics. It's a media organization in name only. It was conceived, funded, and is run as an arm of the BJP to attack detractors https://t.co/U0etqZ1y2J

— IndiaExplained (@IndiaExplained) January 16, 2018
The argument is deeply flawed. The application of subjectivity to the principle of media freedom is laced with pitfalls. Who gets to set the benchmark for journalism and issue certificates on journalistic ethics? Who gets to decide who are "propagandists" or "neutral journalists"? If elected representatives, activists and politicians take over this responsibility, we might as well kiss media freedom goodbye.
And journalists who back such a dangerous trend (because it suits their ideological disposition) forget that it won't take long before they are meted out the same treatment.
As columnist Seetha writes in The Hoot, "Being complicit in this could see the practice spreading. What if, tomorrow, the BJP decides to ban NDTV journalists from its press conferences? Remember its spokesperson Sambit Patra accusing it, on air, of being driven by an agenda? Ironically, that statement was linked to the tax raids on NDTV's founders and seen as an attack on media freedom by the same set of journalists that is now equivocating the bans on Times Now and Republic TV."
Selective appliance of principles of media freedom is no freedom at all. Journalists, regardless of their affiliations and dispositions, must be allowed the freedom to work. Let the market decide on the quality of journalism. And so-called liberals who dig deep into their reservoirs of liberalism to justify illiberal behaviour should introspect if there's any difference between them and the fringe who want to forcibly stop screening of movies.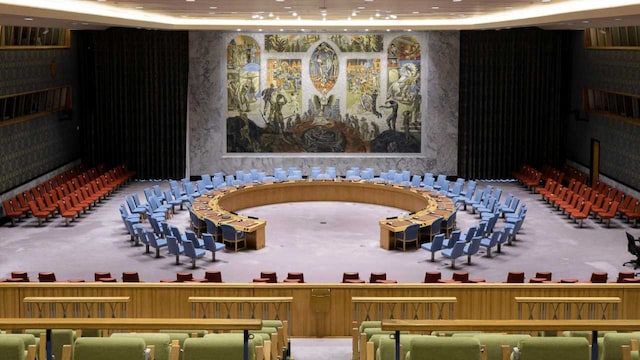 World
The US, UK, France, Russia, and China make most decisions among themselves because each can veto any council position for any reason. This unchecked power has undermined the Security Council's credibility
India
China has been using artificial intelligence as its strategic weapon to leapfrog ahead of the United States and achieve global domination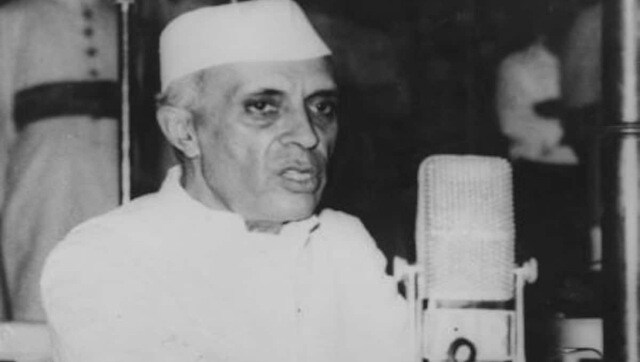 India
The Congress hailed the country's first prime minister as a visionary who laid the foundations of modern India