JD(U) rift deepens as Nitish Kumar, Sharad Yadav ready show of strength at parallel meets in Patna
Nitish Kumar and Sharad Yadav factions of JD(U) have resorted to poster wars and verbal jibes with each claiming to represent the real party ahead of its national executive meeting in Patna on Saturday
While Bihar chief minister and national president of Janata Dal (United) Nitish Kumar is busy drafting strategies for the party national executive meeting to be held on Saturday rebel leaders, led by Sharad Yadav, are also gearing up to showcase their strength on the same day in Patna.
Just before the meeting, both factions have resorted to 'poster wars' and verbal jibes with each claiming to represent the real JD(U).
Nitish had invited Sharad to participate in the national executive meet but the latter announced to hold a parallel meeting instead.
Sharad's close associate and Rajya Sabha member Ali Anwar told News18 that they would not attend the meeting called by Nitish. He added that Nitish betrayed people's mandate by forging an alliance with BJP against whom Nitish had got the mandate to rule Bihar during the 2015 Assembly election.
"Nitish might have the support of MLAs but we have the support of the party organisation. One hundred and thirty-eight party officials from different states will participate in our meeting. We are representing the real JD(U) and if needed, we will approach the election commission for this," Anwar said.
On the other hand, JD(U) national general secretary Sanjay Jha, Nitish's close aide, dismissed Sharad's claims that the party is recognised as a regional party by the Election Commission. Party spokesman Ajay Alok warned that disciplinary action will be taken against leaders calling a parallel meeting.
Posters put up by the Sharad faction read: Mahagathbandhan Jaari Hai (Mahagathbandhan continues).
The JD(U) faction supporting Sharad can take solace in the fact that the Sanjhi Virasat Bachao Sammelan (save our composite culture conference) was attended by Congress vice-president Rahul Gandhi, CPM leader Sitaram Yechury, and other Opposition parties, and that West Bengal chief minister Mamata Banerjee also extended her support to Sharad on Saturday.
However, Nitish, it seems has now made up his mind to take action against Sharad for challenging his decision to break the grand alliance with Congress and RJD, and form a new government with the support of BJP.
Nitish has already suspended 23 leaders from the party and a decision on Sharad might be taken at the national executive meeting on Saturday. Nitish is likely to formally announce joining NDA in the meeting as well, which will pave way for JD(U)'s participation in the Union cabinet.
Politics
After years of "will-he-won't-he", the Tamil Nadu superstar on Monday once again announced that he will not be entering politics and the Rajini Makkal Mandram (RMM) will carry out welfare activities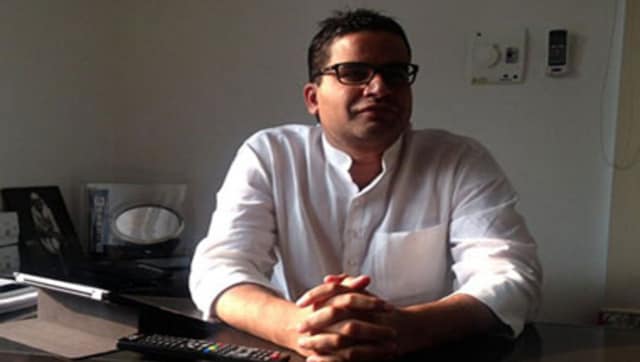 Politics
The newest twist in the tale came on Wednesday when Rahul Gandhi aide Archana Dalmia sent out a tweet giving Kishor a 'warm welcome into the Congress family' only to subsequently delete it
India
New Delhi has been supporting a national peace and reconciliation process which is Afghan-led, Afghan-owned and Afghan-controlled