JD(U) leader Sharad Yadav 'unhappy' with Nitish Kumar's decision to quit Grand Alliance
A section of Bihar's ruling JD(U) is unhappy about Nitish Kumar's decision to walk out of the Grand Alliance and form a new government
New Delhi: A section of Bihar's ruling JD(U) is unhappy about chief minister Nitish Kumar's decision to walk out of the Grand Alliance and form a new government with the BJP, with two party MPs openly criticising it.
JD(U) Rajya Sabha MPs Ali Anwar and MP Veerendra Kumar met senior leader Sharad Yadav amid reports that he was also displeased with Nitish Kumar's action.
Yadav, a former party chief and leader of the JD(U) in the Rajya Sabha, has so far not commented on the development.
Sources close to him said he was "unhappy" with the Bihar chief minister's move as he wanted the 3-party Grand Alliance, also comprising the Congress, to continue.
Anwar, who said his "conscience does not support" Kumar's action, told reporters that Yadav agreed with their "strong" views against the JD(U)-BJP alliance.
Yadav, he said, told them he would take a formal stand on the issue after speaking to other leaders.
Kerala JD(U) president MP Veerendra Kumar expressed "shock" over Nitish Kumar's decision and said the state unit would not follow the chief minister into the NDA fold.
He appealed to all JD(U) MPs to "denounce the decision and quit the party".
The party, however, has little at stake in Kerala and its leaders have insisted that their flock in Bihar would remain together.
Anwar said his reservations over the new coalition should not be seen as a rebellion against the party and he would present his views within the organisation.
"He (Yadav) had called us to his residence. He agreed with our views against the alliance with the BJP," Anwar said.
He claimed that Kumar's decision to dump the RJD and ally with the BJP was not discussed within the party, and even Yadav was not taken into confidence.
A source in the JD(U) claimed that some senior BJP and Congress leaders had spoken to Yadav but it was not clear what transpired during their talks.
However, a senior JD(U) leader close to Nitish Kumar expressed confidence that Yadav would not go to the extent of splitting the party.
There is also talk that some JD(U) members would join the union council of ministers and Sharad Yadav may be placated with a cabinet berth.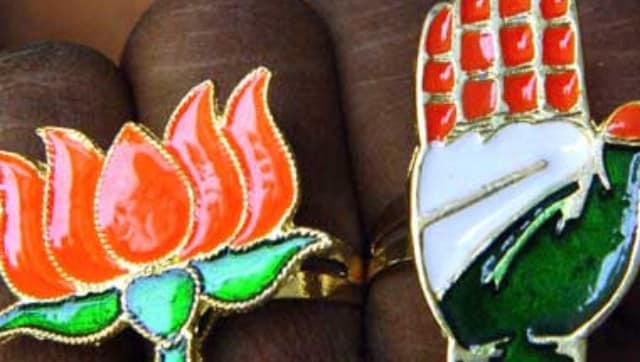 India
Cabinet minister Yashpal Arya and his MLA son Sanjiv Arya quit the BJP to join the Congress. MLA Rajkumar left the Congress to join the saffron party
India
Elections for the 403 Assembly constituencies in Uttar Pradesh will be held in seven phases starting 10 February, the Election Commission said
India
As seen in Punjab, the Congress is brazenly undermining the office of the Prime Minister and by doing so, also damaging the integrity of our democratic institutions