Jayalalithaa's nephew, Deepak Jayakumar claims Poes Garden, says Amma left properties to Deepa & him
Once a supporter of Sasikala, Jayalalithaa's nephew Deepak Jayakumar has now said her becoming the Chief Minister was not acceptable to the people of Tamil Nadu
Chennai: Once a supporter of V K Sasikala, J Jayalalithaa's nephew Deepak Jayakumar has now said her becoming the Chief Minister was not acceptable to the people of Tamil Nadu, while claiming that the late AIADMK chief had left behind her properties to him and his sister.
He claimed that the former Chief Minister had bequeathed her properties, including her Veda Nilayam bungalow in Poes Garden here, to his sister Deepa Jayakumar and him, by leaving behind a will.
Jayakumar said Sasikala assuming the top post was "unacceptable" to the people of Tamil Nadu. He also asserted that party members did not favour TTV Dinakaran's appointment as Deputy General Secretary of AIADMK.
While speaking to television news channels on Thursday, Jayakumar questioned the reinduction of Dinakaran and S Venkatesh into the party.
While Deepa can aspire for positions in the AIADMK, Venkatesh and Dinakaran could not, he said, apparently referring to the removal of the two by Jayalalithaa in 2011.
"They are trying to bring family rule.. probably they both forced Sasikala to hand over the party to them," he alleged.
"Even the party cadres will not accept this," he added. This may lead to a situation wherein the party may split and aid DMK to form the government in the state, Jayakumar told the channels.
Jayalalithaa had in 2011 expelled Sasikala, her husband M Natarajan and nephew Dinakaran, besides some of their other relatives including Venkatesh, from AIADMK for reportedly interfering in party and government affairs.
On O Panneerselvam being the Chief Minister, Jayakumar merely said he respected him.
"He was a good chief Minister," he said, adding that he was still in the party and therefore the question of sacking him and taking him back into AIADMK did not arise. "It is his (OPS) party," he added.
First Cricket News
The team picked by the State Senior Selection Committee of the Tamil Nadu Cricket Association features a few players who shone in the recent TNPL like B Sai Sudharshan and P Saravana Kumar.
India
The fourth human death had prompted chief conservator Shekar Kumar Niraj to release an order to hunt down the tiger on 1 October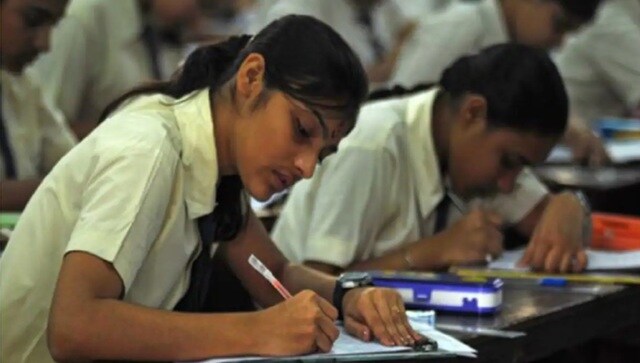 India
The official website of the TNEA has also put out the vacancy list after the third round of general counselling.