Jayalalithaa's cape as shield; Mayawati's handbag, a sword: The weapons of women in politics
Yudhistra had his spear, Bhima his mace, Arjuna his bow, Nakula and Sahadeva their swords. Jayalalithaa had her capes, Mayawati, her handbag — and Mamata Banerjee and Sonia Gandhi, their cotton saris.
To handbag (verb)
[WITH OBJECT] humorous, informal
(of a woman) verbally attack or crush (a person or idea) ruthlessly and forcefully.
Love her or hate her, Margaret Thatcher made one indisputable contribution to humanity during her long reign as British Prime Minister: the addition of the excellent verb 'to handbag'. As she herself once put it, "Of course, I am obstinate in defending our liberties and our law. That is why I carry a big handbag."
Closer to home, much ink has been shed speculating about Mayawati and her handbag. While I can say nothing on the whys and wherefores of the many statues incorporating that handbag, I can say: well, why not? Do you know of a statue of MGR without his cap and sunglasses? Or Gandhi without his spectacles? Mayawati wears salwar kurtas. She can't shove notes into her blouse. Practically, she needs a handbag. Still, being a woman in a man's world, just like Mrs T., perhaps she found the handbag not so much an accessory as a weapon.
I never carry one myself. It encumbers my freedom of movement. But you rarely find spacious, double-stitched pockets in women's clothing. So I like to wear men's shirts, or esle I seek out clothes with pockets. If my husband is with me, he gets to carry my wallet, phone and lipstick. He is a feminist. He feels honoured! He likes to tell people, 'Anita is like the Queen (of England). She never carries money.' Or he likens me to Rod Stewart, the rock star, famous for the same reason. I am flattered.
I've seen footage and photos of Jayalalithaa thousands of times, but I've never seen her carrying a handbag. She also, presumably, had some flunkey toting her personal items and money. When thinking of her, we recall first her 'coats' or 'capes', usually made from the same material, and of the same design, as her saris. How original, unusual and thought-provoking they used to be! Why did she wear them? Of course, Jalayalithaa was assaulted, her hair pulled and sari torn, at Assembly in 1989, while the new leader of the opposition. As soon as she was elected Chief Minister, she began wearing her superwoman 'cape-coats'. No further opportunity to pallu grab would she offer her enemies. It really was an excellent idea, for it contributed to her image as 'impenetrable.' People believed she wore a bullet proof vest underneath. And it gave her 'authority' by resembling a man's attire. While I wouldn't go so far as to use the inelegant term 'gender-less', it certainly hid her womanly curves.
Read an excerpt from Anita Sivakumaran's book The Queen: Inspired by a true story of an actress who became a chief mnister
On the other hand, the mind boggled when news emerged of her thousands of saris and footwear. When would anyone have time to wear 10,000 shoes? One might generously conclude that Jayalalithaa did not keep count of all the presents she was receiving. Even that others were receiving them on her behalf. Still, did she never pass those endless racks of shoes and wonder? Or was there something more sinister going on? Was she waging her own, one-woman arms race? Did Karunanidhi's home contain a similar arsenal of black sunglasses and yellow scarves?
At the opposite end of such seeming excess, we find Mamata Banerjee, Sonia Gandhi and Aung San Suu Kyi in simple cotton garments, shorn of jewellery and frippery. They give the impression of purity, but also strength. Think Gandhi and the power of handloom cotton cloth. Donning the cloth, of course, is shorthand for representing oneself as having inscribed Gandhian values.
Westward once more, Britain has its first female Prime Minister since Mrs T., and she ain't one to shy from flaunting her fashion sense. Especially when it comes to those now infamous leopard-print kitten heels. As a woman, I admire the aplomb with which Theresa May flaunts her shoes and designer clothing. And those £900 leather trousers! I understand the kind of relentless attack she'd face were she not to be so adroitly turned out. But as a woman who believes the female obsession with fashion encumbers female liberty, I also find it slightly distasteful. All that expensive fashion adorning a woman whose political party has imposed financial 'austerity' on her country for years. In fact, this goes beyond a question of gender. Few male politicians in Westminster, I suspect, wear suits at under a thousand pounds a go. The armour must be worn…
So, instead, let me just consider it intriguing that these powerful women politicians have spent so much thought on what they wear or carry. Let me look for deeper meaning in their decisions to carry conspicuous items of fashion. It makes me think of the Mahabaratha's Pandava brothers, each associated with a particular weapon. Yudhistra had his spear, Bhima his mace, Arjuna his bow, Nakula and Sahadeva their swords. I have read that the modern western woman treats make-up as armour. Working in a man's world, she goes to war, forever struggling against the glass ceiling. I am not part of that world. I don't go into battle in my day to day life. Surely, though, there is nowhere more aggressive and male-dominated than the world of politics. Female politicians cannot wear war-paint. Heavy make-up doesn't cut it. Instead, they must find other, more acceptable accoutrements and accessories they can transform into weapons. Clothes, shoes, handbags. Spears, bows, maces, swords.
Grown men trembled at the sight of Margaret Thatcher's handbag. The little memos that emerged from it could spell doom to many a celebrated minister. Jayalalithaa, as we know, had men falling at her feet, weeping with devotion. A single, childless woman, she was the epitome of 'mother' to millions of Tamils. Sonia Gandhi would always appear blemishless, noble and humble in her starched cotton saris. These women overcame impossible odds to master the male world of politics. I raise my lippy in salute.
Anita Sivakumaran is the author of The Queen, inspired by the true story of an actress who rose to become chief minister of an Indian state. It is published by Juggernaut Books. 
Sports
In the final match, which was destined to become part of hockey folklore, India went on the attack. Captain KD Singh 'Babu' and Vice-Captain Balbir Singh were like men possessed.
Sports
East Bengal's ongoing problems with their investors has put the team's participation in this year's Indian Super League in doubt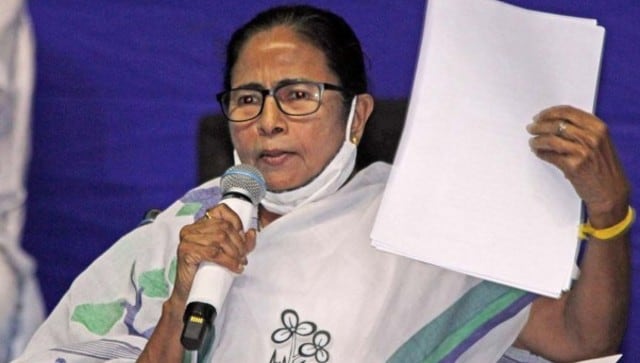 Politics
All this in the backdrop of #AbkiBaarDidiSarkar trending on Twitter, thus further fuelling rumours about a United Front.