Tamil Nadu Elections 2016: Why Jayalalithaa's freebies are not so bad
In a political environment where votes can be purchased through freebies, a system that allows for proper accounting is better than a system that blurs accounting and accountability.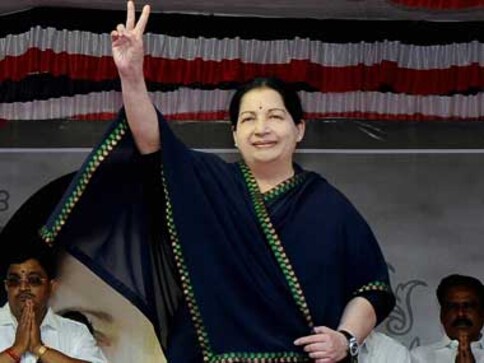 In a brilliant article, Swaminathan Aiyar talks about 'the alcoholic mammaries of the welfare state'. And he talks about how the freebies that chief minister J Jayalalithaa (and by M Karunanidhi before her) announces are financed mainly by massive revenues from liquor sales.
The freebies must cost Tamil Nadu huge money. According to her party manifesto, the giveaways promised include
- Free cellphones for ration-card holders;
- Free laptops with internet connections for Class X and XII students;
- Maternity assistance of Rs 18,000
- Maternity leave of nine months;
- 100 free electricity units every two months;
- Waiver of all farm loans (at a cost of Rs 40,000 crore). Unlike Maharashtra that wants banks to write off loans, Tamil Nadu pays the banks and then writes off loans.
- Fisherfolk assistance
- A 50 percent subsidy for women to buy mopeds or scooters
- An eight-gram gold coin for women getting married
- A free Amma kit including sanitary napkins
- This is in addition to schemes already in existence — the 20 kg subsidised rice per family, subsidised Amma kitchens and goats and cows for rural families. Tamil Nadu, incidentally, has not enforced a ban on slaughter of cows or the consumption of beef.
To meet this huge cost, Jayalalithaa has ensured that all liquor shops in the state are run by Tasmac, a government monopoly. Thus, the incomes from the sale of liquor are reasonably well accounted for. That ensures a steady flow of funds to meet one of the largest outlays for giveaways (compared to other Indian states). Tasmac also collects money from private bar owners who are allowed to lease space (within liquor shops owned by Tasmac) and thus earns some more money.
As a result, revenues from the sale of liquor have swelled from around Rs 2,800 crore in 2002-03 to Rs 30,000 crore today.
True, such financing of freebies through liquor sales is not easy to digest in terms of morality. But in a political environment where votes can be purchased through freebies (which are nothing but social welfare for the needy, and hence not easy to strike down by the courts), a system that allows for proper accounting is better than a system that blurs accounting and accountability.
To understand this, compare the Jayalalithaa model with those adopted by a state like Maharashtra (each state has its own flavour of buying votes through freebies). In Maharashtra, liquor can be sold by liquor companies to liquor shops. Some of the liquor is smuggled out from the godowns or breweries, to evade payment of excise duty. Even this liquor finds its way into shops, but after sharing a bulk of the excise money evaded with the politician-bureaucracy apparatus. The money thus goes out of the purview of accounting. It leads to enormous corruption and consequent cover-up.
It leads to the corrosion of the entire administrative fabric.
Consequently, Maharashtra announces freebies for which there is very little accounting. This state gives away freebies in the form of allowing votebanks to come up in slums which appropriate government land in prime locations. At other times, it allows illegal parking of cars and trucks. Then there is the way illegal construction was permitted — remember the Adarsh scam? And at times even by printing bogus stamp papers (the Telgi scam). At other times it siphons out money from public works (remember the irrigation scam?)
The money is used to buy favours from the vote banks crucial to the ruling politicians. Of course, even opposition members are allowed a small share of this booty, if anecdotal versions are to be believed.
None of these are accounted for. Some even goes into the promotion of private businesses for which the politician or the bureaucrat (often both) opt.
It is then that you realise that Jayalalithaa's way of financing freebies — without allowing for corrosion of the moral fibre of the bureaucracy — is a better type of governance than say, states that do not allow for proper accounting.
Of course, Jayalalithaa now faces a problem. With the Opposition snapping at her heels, accusing her of promoting alcoholism, by keeping bars open for longer hours, she has no option but to announce prohibition.
Everyone knows that by announcing prohibition, illicit liquor will get sold. This will mean more hooch peddlers working out ways to bribe petty officials and police inspectors. Part of this money will eventually find its way into the pockets of politicians who will use it to finance the gargantuan political machinery and for appeasing vote banks. And yes, that will mean more corrosion of the administrative machinery which had been taught to maintain accounts scrupulously.
If Jayalalithaa wins, she will have to work her strategy carefully.
True, unlike the DMK, she has announced phased prohibition. Obviously, she will try to work out ways to balance accounting with the financing of freebies. She will try to ensure that development funds do not get used up for attaining political ends.
It is the adoption of such policies and also ensuring that development funds are not frittered away that has allowed Tamil Nadu to see a a 2.17-time increase in tax collections over the past seven years, compared to 2.12 times for Maharashtra. But, like Maharashtra, which was once one of the most desirable places to set up industry, Tamil Nadu too is slipping in its rankings, although its growth rates are still better than those of Maharashtra.
But the guardians of morality will have a tough time deciding what is good, and which is better. Is financing of a gravy train through liquor good? And how does one stop freebies, especially when they are targeted at the poor and the needy and can easily pass off as social welfare. If Jayalalithaa's freebies are bad, how does one describe MNREGA, free school uniforms, free bicycles and free computers? They may be bad. But they are certainly better than financing giveaways through selling of illegal hooch, or through skimming money from any project that the state may undertake.
The moral debate is a vexatious one. There are no clear answers or winners.
India
The accident took place around near Uruli Devachi village on Pune-Saswad Road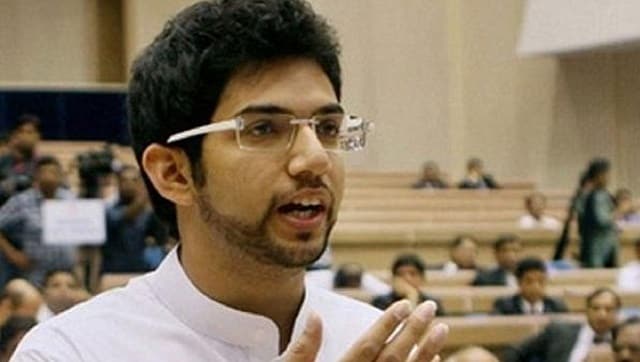 India
Aaditya Thackeray dismissed claims by the dissidents that he and his father Uddhav Thackeray, who was the chief minister in the erstwhile Maha Vikas Aghadi government, remained inaccessible
India
According to the animal husbandry department, a fund of Rs one crore per district has been made available through DPC for the purchase of medicines needed in the treatment of the disease