Jayalalithaa, Mamata Banerjee and women leaders: Linguistic sexism pollutes our political vocabulary
Jayalalithaa was not very different in this respect – dictatorial and imperious in her style of functioning. She walled herself up behind a screen of inaccessibility.
Indira Gandhi was once 'lauded' as "the only man in cabinet of old women." The sexist description – supposedly a tribute to Gandhi – was, simultaneously, a slight to women in general. This, unfortunately, is the kind of linguistic sexism that has peppered our political vocabulary, particularly in the way we tend to describe women leaders. The analytical frameworks within which these women leaders are studied are more often than not layered with sexism.
Unlike their male counterparts, women leaders are usually described with gendered and negative adjectives like 'mercurial,' 'emotional,' 'unpredictable,' and 'moody.' Such terms were frequently used in reference to J Jayalalithaa during her long and eventful political tenure.
They are also routinely used in conversations surrounding two other significant women leaders – Mamata Banerjee and Mayawati. These women's personalities and their political modes of functioning are always commented on using an inherently patriarchal vocabulary.
Though dictatorial tendencies among male leaders are often taken for granted (or even celebrated,) the very same tendencies in women meet with greater flak or acidic criticisms. Jayalalithaa, for instance, was perhaps no more dictatorial than any other male political leader of significance (all political parties are ruled by a supreme leader who rules with an iron hand). Yet, the AIADMK leader's authoritarian ways arguably attracted more flak than has, say, Bihar Chief Minister Nitish Kumar's autocratic way of functioning. And this is just one among many examples of male leaders who are known for brooking little or no dissidence within their parties, and for expecting unwavering and uncritical loyalty from colleagues.
Jayalalithaa was not very different in this respect – dictatorial and imperious in her style of functioning. She walled herself up behind a screen of inaccessibility. That image deified her, striking fear and admiration in the hearts of her colleagues, as well as the people at large. It's interesting to note in this context that admirers of both Jayalalithaa and Mamata Banerjee have admiringly depicted these leaders as Goddess Durga; a symbol of divine, feminine power.
In many ways, Jayalalithaa and Mamata Banerjee share some parts of their political trajectory. If the AIADMK chief was the 'other woman' (MGR introduced her to politics but she never was the outsider within in his life,) Banerjee had no mentor when she entered politics. Like Jayalalithaa, Banerjee was subjected to personal and political humiliation, to physical attacks by the CPI–M. Both women survived and went to on to become leaders occupying centerstage of regional and national politics.
In her obituary of Jayalalithaa in The Indian Express, Vaasanthi (author of Amma: Jayalalithaa's Journey from Movie Star to Political Queen,) writes: "She realised that the leader had to be projected as an exalted being with rare or superhuman qualities and the followers necessarily were mere mortals, upon whom she showered her grace." The AIADMK chief knew that all over the world, creating a powerful aura has been an effective strategy used by powerful leaders to control their respective party organisations. "It was more of a necessity for her, having to survive in a male-dominated chauvinistic political arena," Vaasanthi opines.
Herein lies the essence of Jayalalithaa's personal and political narrative. It would be impossible to undermine the impact of her early years – when she was mentored and dominated by political patron MG Ramachandran – on the personality that she evolved for the public. After breaking free of MGR's influence she evolved into an independent political power house.
The death of MGR left her vulnerable to attacks within her own party, as well as from her opponents outside. MGR, as Jayalalithaa had on occasions mentioned, did not facilitate her emergence within the party. She faced a tough and lonely challenge, which she did successfully overcome. Once she held the reins of her party in a tight grasp, she became deified as Amma. But the journey to that ultimate position of power was traumatic and tough. Jayalalithaa suffered a great deal of humiliation – both physical and mental – at the hands of her male party colleagues. Not surprisingly, these experiences left an indelible impression on her.
In 1989, in the presence of then DMK Chief Minister M Karunanidhi, she was viciously, physically attacked on the floor of the Tamil Nadu assembly. Jayalalithaa left the assembly precincts, and the next time that she entered that same building was when she was elected chief minister two years later. Similar to Mamata Banerjee who, years after being dragged from Writers' Buildings by her hair during a protest, eventually took control of that building.
Scandals, corruption, and criticism aside, no remembrance of leaders like Jayalalithaa can overlook these symbolically powerful moments of reversal and triumph, and the battles of sexism that she had to fight.
Find latest and upcoming tech gadgets online on Tech2 Gadgets. Get technology news, gadgets reviews & ratings. Popular gadgets including laptop, tablet and mobile specifications, features, prices, comparison.
Entertainment
In hindsight, I was always meant to fall in love with Saroj Khan. So here's our convoluted love story: are you ready?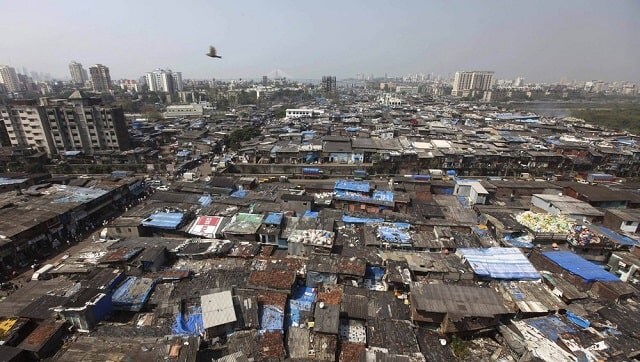 Lifestyle
In the post-COVID world, how much would design and structural modifications in places like Dharavi, contribute to bringing about substantial change in the living conditions of people living in overcrowded slums? Journalist and researcher Dipti Nagpaul explores.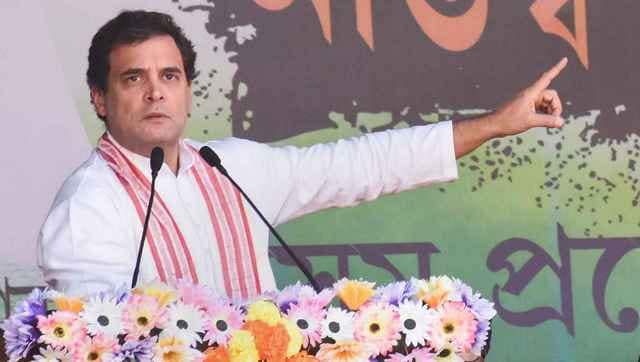 India
The journalist succumbed to his injuries on Wednesday after being shot in the head by some armed men for filing a molestation case against a group of individuals