Jayalalithaa death row: O Panneerselvam says V K Sasikala has no power to dismiss him
Tamil Nadu former Chief Minister O Pannerselvam on Tuesday dismissed AIADMK General Secretary Sasikala's charge that DMK was behind his revolt against the party leadership and said she has no powers to sack him as Treasurer.
Chennai: Former Tamil Nadu Chief Minister O Panneerselvam on Tuesday dismissed AIADMK General Secretary Sasikala's charge that DMK was behind his revolt against the party leadership and said she has no powers to sack him as Treasurer. "She should be asked to explain the basis of her charge. I was never cordial with DMK. A look back into the history will make it clear," he told Tamil TV channels after his last
night's sudden revolt.
As the political drama unfolded, security at the Greenways Road residence of Panneerselvam was stepped up even as scores of supporters started thronging the area. AIADMK MLAs, meanwhile, are meeting at the party headquarters to discuss the situation arising out of
Panneerselvam's outburst.
"There is no relationship at all between me and the DMK. Its only the human approach to reciprocate when some one smiles at you. That is the difference between animals and humans," he said. He was apparently referring to Sasikala last night pointing to the exchange of pleasantries between him and DMK Working President M K Stalin, the Leader of the opposition in the Assembly, during the recent session.
He also stuck to his charge that he was forced to resign from the post of chief minister, but declined to answer a question whether he would stake claim with the Governor to continue, saying "Just wait and watch."
"I don't want to go into it. I had already explained in detail at Amma's (Jayalalithaa) memorial the circumstances under which I was forced to resign," he said. Elaborating on his contention that Sasikala had no powers to sack him from the party post, Panneerselvam said already
there were legal problems facing the party.
He said General Secretary was elected on a temporary basis in view of the extraordinary situation faced by the party (after Jayalalithaa's demise). "This is the party's norm. As per the party's constitution framed by founder M G Ramachandran at the time floating the AIADMK, legal sanction for the post will come only when all primary members elect the General Secretary. Such a General Secretary alone has the powers to appoint or remove party functionaries," he said.
On strong attack against him by AIADMK leaders, including his cabinet colleagues, Panneerselvam said it was a 'compulsion of time.'
"They can only speak like that when they are there (with Sasikala). They are in a state of mind of retaining their office for the next four years. They should act keeping in mind that they have to go back to the people," he said.
On the charge that he had betrayed the party high command, the senior leader said he resigned when he was forced only because he did not want the charge to fall on him. Asked about allegations levelled against him by some of his opponents that BJP was behind him, Panneerselvam said, "They (his opponent) don't have any strong ground against me. They can't level any allegation against me."
India
Ravi had been holding peace negotiations with the Naga insurgent group NSCN-IM since 2014.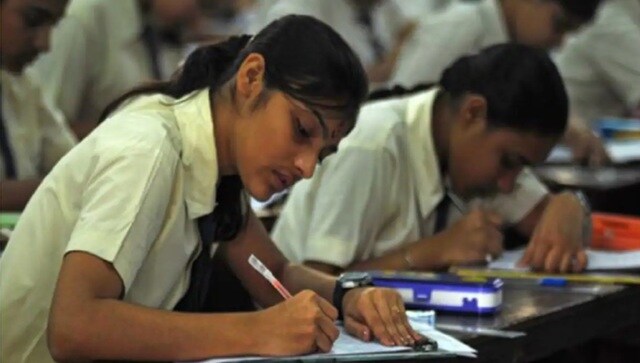 India
The standard of medical education is in no way diluted or affected merely by dispensing with the common entrance examination, the preamble of the Bill to override NEET said
India
Bava Bahrudeen of Thiruvarur district was arrested by the NIA on Thursday, the official of the premier investigation agency said.