Jat reservation bill passed by the assembly is a 'win-win' for all, no section stands to lose: CM Khattar
Haryana Chief Minister Manohar Lal Khattar said the Jat reservation bill passed by the assembly today was a 'win-win' for all and 'no section stands to lose'.
Chandigarh: Haryana Chief Minister Manohar Lal Khattar said the Jat reservation bill passed by the assembly today was a "win-win" for all and "no section stands to lose".
"No section stands to lose, it is a win-win thing for all. A long pending issue has been solved, we have kept our promise. The Bill was passed unanimously in the Assembly," Khattar told a press conference after the Bill was unanimously passed by voice-vote.
Opposition Congress members were not present in the House when the Bill was passed as they stayed away to protest the suspension of their three members for six months for tearing copies of the Governor's Address in the Assembly a fortnight ago.
While Khattar and his cabinet colleagues, including Finance Minister Abhimanyu, claimed it was a "historic day" for Haryana, opposition Congress slammed the BJP government.
Former Chief Minister Bhupinder Singh Hooda said what the BJP government had brought in the Assembly was a "carbon copy" of what the Congress had provided during its rule but the Supreme Court had quashed the move.
The Haryana Backward Classes (Reservation in Services and Admission in Educational Institutions) Bill, 2016 proposed to give reservation to Jats and five other castes - Jat Sikhs, Rors, Bishnois, Tyagis and Mulla Jat/Muslim Jat — in government services and admission to educational institutions.
The Chief Minister, who was interacting with mediapersons shortly after he was greeted by Khap leaders following the passage of the Bill, said the provisions would be implemented immediately after the Governor's assent to the Bill.
He said a request would also be made to the Centre to include the Act in the 9th Schedule of the Constitution so as
to shield it from judicial review.
Khattar said with the passage of the Bill, a long standing demand of many communities has been fulfilled.
Training guns on the erstwhile Congress government, he said it had framed a Bill in this regard in such a manner that it "was struck down in the High Court and Supreme Court."
"After making a thorough study and consulting the stakeholders, the present government has got the Bill passed which would become a law after the assent of the Governor," he said.
When asked if the Bill could run into any legal hurdle, Khattar said they had talked to the Attorney General in this regard. "There is no scope left for any legal hurdle anywhere," Khattar asserted.
Referring to the provisions of the Bill, the chief minister said that six castes — Jat, Jat Sikh, Ror, Bishnoi,
Tyagi and Mulla Jat/Muslim Jat — have been included in Backward Classes-C category.
The state government has not only maintained reservation provisions of BC-A and B categories but has also extended some more benefits to them through this Bill.
The 71 castes included in Backward Classes-A would be given 11 per cent reservation in services for Class I and II
posts, instead of 10 per cent being given earlier. Similarly, six castes of BC-B category would be given one per cent more reservation in services in Class I and II posts as against the earlier provision of five per cent, he added.
The chief minister said all those castes that are not covered under any category would be given reservation under Economically Backward Classes. The government has also decided to enhance the reservation under EBC from five per cent to seven per cent and notification to this effect would be issued shortly, he said.
Khattar said it is "unfortunate" that Congress members were not present in the House when the Bill was passed despite repeated requests.
"They just made excuse to stay away. Their last failure on reservation might be the reason for staying out of the Assembly. Another big cause for their being absent was SYL issue for which Congress party is responsible," he claimed.
On the status of reservation on the posts already advertised by the recruitment agencies, he said requisition to fill up vacant posts of various departments, boards and corporations has been sent to Haryana Public Service Commission (HPSC) and Haryana Staff Selection Commission (HSSC) after keeping aside 10 per cent seats.
These 10 per cent posts would be separately advertised as per the norms and rules of HPSC and HSSC.
When asked that Kurukshetra MP R K Saini, who is vocal against reservation for Jats, had expressed some reservation on the Bill, Khattar said it has been passed in the Assembly unanimously.
Asked if new sections will now raise reservation demand, Khattar said, "No section has been left uncovered. Nearly 83 castes have been covered, remaining come under EBP."
In reply to another question, he said the Haryana Backward Classes Commission has also been given statutory status and it would have the right to include or delete new cases in the list of Backward Classes in the state.
Senior Khap leader Sube Singh Samain, who claimed to have been authorised by Sarv Jat Khap Panchayat to represent the body at the press conference, said they are "completely satisfied" with the Bill.
"I thank the government on behalf of entire Samaj. We are completely satisfied," he said.
Meanwhile, former Chief Minister Bhupinder Singh Hooda slammed the BJP Government, saying the Bill was a "carbon copy" of what they had provided during their rule.
"It is nothing more than carbon copy of what we had brought. If they had to bring this (carbon copy), why did they delay it so much. So many lives were lost (during Jat stir) and the state had to bear so much loss, why did they not bring it earlier," Hooda told reporters.
Questioning the Bill, Hooda said, "What is different, Special Backward Classes, it has become BCC. We had given 10
per cent to BC-A, they have made it 11 per cent and so on...for this, they are claiming big credit."
To another question, Hooda said, "They (BJP) want to create a new vote bank, but they will not succeed. If it takes 18 months just to take out a carbon copy, what good are they."
Replying to a question that ruling BJP was pointing fingers at the Congress over Jat stir violence, Hooda said, "Everyone knows who was the producer, director, script writer. Let them inquire the whole episode by a Supreme Court judge, everything will be known, why are they hesitating?"
PTI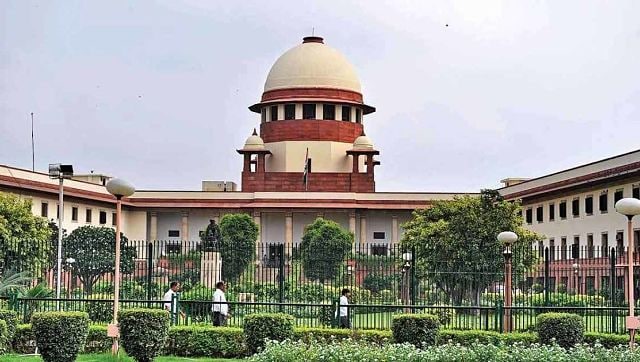 India
The top court has struck down the Maharashtra State Reservation for Socially and Educationally Backward Classes (SEBC) Act, 2018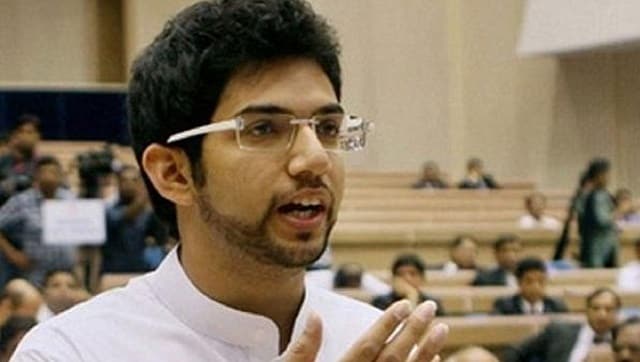 India
Aaditya stated that as the virus mutates and targets different age groups, the response to it should also evolve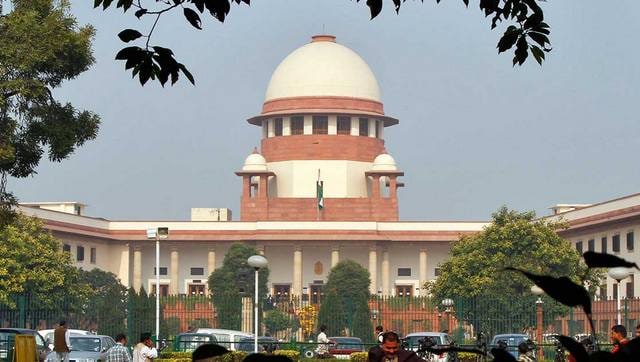 India
A Bench of Justices DY Chandrachud and MR Shah also said that West Bengal's law has failed to include valuable safeguards for homebuyers