Jat agitation: 'Destruction worth Rs 20,000 cr, LeT couldn't have done worse'
The Prakash Singh Committee, set up to probe the Jat agitation followed by riots that occurred in February, submitted its 450-page report compiled in a record 71-day period to Haryana government on Friday
New Delhi: The Prakash Singh Committee, set up to probe the Jat agitation followed by riots that occurred in February, submitted its 450-page report compiled in a record 71-day period to Haryana government on Friday. In the report, former director-general of the Border Security Force and former DGP (Uttar Pradesh), Prakash Singh has made scathing remarks on the failure of the civil administration and the police to control the violence that led to such a rampage.
Singh, a former member of National Security Advisory Board and a Padma Shri awardee, spoke to Firstpost on various aspects of his report.
Excerpts:
What are the key findings of the committee?
Our probe was focused on eight badly riot-affected districts of Haryana — Rohtak, Hisar, Jhajjar, Jind, Bhiwani, Kaithal, Sonepat and Panipat. Among these, Rohtak was the worst affected. During our visits, we found signs of widespread rampage, destruction of property, burnt houses and suffering of people due to loss of lives, injuries and financial loss. We've indicted 90 officers — gazetted and non-gazetted — from top to bottom. In the police, it's from the rank of superintendent of police (SP) to station house officers (SHO)/thana in-charge; whereas in revenue, there are deputy commissioners to naib tehsildars. Some IAS and IPS officers have been indicted by the committee. There were instances of deliberate negligence and cases of deliberately not enforcing the law in certain places. It has been found that many officials left the scene to save their lives when the situation got out of control. It's a shame and unpardonable. There is a threat of another agitation by the same community in the near future.
What's the most disturbing part of the report?
It was deliberate, calculated destruction caused by rioters in connivance with a section of the state administration and police. The rioters from a particular community went on a rampage under the supervision of a section of officials from that particular community.
What went wrong in dealing with the situation?
Both the civil and police administration miserably failed to control the riot situation and protect people. The reality is that a section of officers was sympathetic to the rioters from a particular community and gave the latter a free hand. Some officers said that they were in a dilemma about whether or not to use force, and feared that the use of force might aggravate the situation. The victims narrated to us their tales and their biggest complaint was how they lost everything from homes, shops, businesses to family members, and the police remained a silent spectator. (Hamara ghar, dukaan, vyavsay, apne log sab kuch khatma ho gaya, aur police tamaasha dekhti rahi).
Any estimate of financial loss due to riot?
As per a conservative estimate, it's around Rs 20,000 crore. Even terrorist outfit Lashkar-e-Taiba (LeT) couldn't have done worse.
How did the committee conduct the post-riot probe?
The mandate of the committee was to establish the responsibility of the officers — both from the civil administration and police; thorough district-wise analysis; study of existing structures, procedures and systems for maintenance of law and order in the state; examining culpability of offence; and suggesting recommendations. We visited the scenes of the crime and destruction in eight districts and met the victims, public and officials to find out how the agitation began, turned into a riot and the deployment of forces and role of officers involved in controlling the situation.
What's the reason for the failure of administration and police?
Our police and civil administrative system is in very bad shape. Unless we go for full-fledged reform, such incidents are bound to occur. Every state has its own issues and it's a challenge for them to tackle such volatile situations. (It's all) thanks to politicians.
Did the committee try to find out whether any caste or religion factor played role in the riot?
The committee deliberately didn't go into caste or religion because we believed that crime was committed irrespective of these factors. It's a very sensitive issue and our objective was to identify criminals for the crime they had committed and not to judge them by their caste or religion.
Can you tell something about that part of the report termed as "highly confidential"?
No comments. (The) only thing I can say (is that) it's about the role of the CID and intelligence.
Did the committee receive any complaints of molestation or rape in any of the eight districts?
Barring a few minor cases of eve-teasing, no serious complaint came up. The fact remains that very few women came before the committee with complaints.
Any finding on Murthal in Sonepat district that became the centre of controversy due to allegations of gang rape?
We didn't cover it to avoid any over-lapping. There's already a High Court-monitored SIT working on it. But something positively went wrong there and gradually cases are coming up.
What recommendations have you made in your report?
It's specific to Haryana, but some of the recommendations are also applicable to other states in the country. Broadly, we have recommended reforms in police and civil administration. The modernisation of the police force in terms of infrastructure, arms and equipment is needed. It's a long pending issue.
Finally, do you think the government will take action against guilty officers?
I've handed over the report to Haryana chief minister ML Khattar and I'm sure that he will take action on it. Stringent action must be taken against those officers who failed to perform their duties during the agitation, to set an example. And, I don't think there shall be any pressure on the government not to take action against any particular officer.
This report has desisted from naming any community for sensitive reasons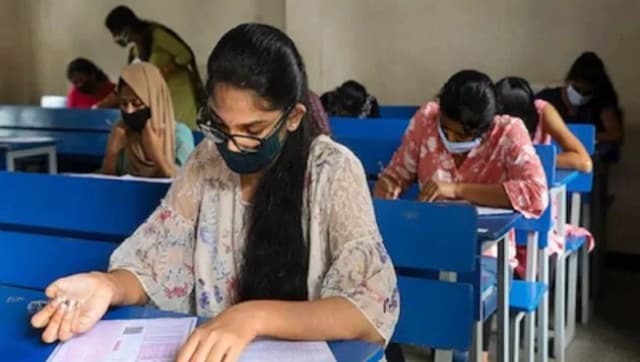 India
Students are advised to keep an eye on official Haryana Board website bseh.org.in for recent updates and information on Class 10 board exam results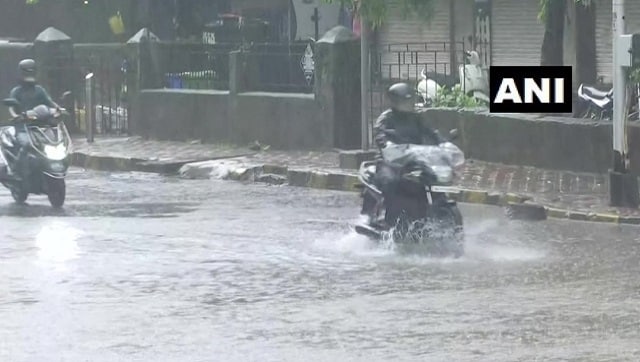 India
More showers are expected in the region over the next two days, the regional meteorological department has said
India
Yadav said that with the Haryana police remaining 'adamant' on its stand, the farmers have decided to stage a dharna till the issue is resolved