Jammu and Kashmir panchayat polls: Village heads not keen on immediate election as unrest, militant threat loom large
The situation ceased to improve and panchayat polls got delayed in 2016 due to unrest following the killing of former Hizbul Mujahideen commander Burhan Wani.
Srinagar, Jammu and Kashmir: Ghulam Ahmad Bhat's happiness knew no bounds when in 2011, he was elected sarpanch of Nihalpora village in North Kashmir's Baramulla district. Defeating his rival by more than 1,000 votes, he was turbaned and carried excitedly by people on their shoulders, from the nearby higher secondary school to his home.
Celebrations followed for weeks at his home, and every guest was served Wazwan (traditional Kashmiri cuisine) and sweets. For many under the age of 30 in Nihalpora, panchayat elections were an altogether new experience, considering they were deferred for many decades in Jammu and Kashmir.
"Being the head of Nihalpora village, which has more than 1,500 households, really mattered then. It was a matter of great pride for me," Bhat says, showing photographs clicked during his 2011 panchayat election victory. Seven years later, Bhat has lost all his excitement to work for the panchayat. In fact, he regrets his decision to contest elections and has promised his family he will not even discuss the issue.
Following the killing of panchayat members in 2012, a year after elections, he like other members, ran to media houses to announce his resignation publicly. While the resignations were not considered by the government, Bhat decided not to appear at functions of the government or forces.
"The killing created fear among us and almost 80 percent of the panchs and sarpanchs resigned en masse," he claims. Bhat says that politicisation of panchayats, police and the army's frequent interference endangered their lives. "I wanted to work for the development of the area but everything was messed up after politicians interfered in our matters," he says.
16 panchayat members killed since 2011 elections
Panchayat elections for 4,130 sarpanch and 29,719 panch constituencies in Jammu and Kashmir were held in 2011 after nearly four decades, and 80 percent of the people voted, despite unrest a year earlier. But a year later, the situation in Kashmir changed swiftly, and many panchayat members were targeted by unidentified gunmen.
Since 2011, 16 panchayat members have been killed and 30 wounded in suspected militant attacks in the Valley, according to the documents with Jammu and Kashmir Panchayat Conference. Threatening posters also emerged in various districts, calling panchs to resign or "face the consequences". Initially, some panchayat members demanded personal security, but their requests were turned down by the government, which found it unfeasible.
The situation ceased to improve and panchayat polls got delayed in 2016 due to unrest following the killing of former Hizbul Mujahideen commander Burhan Wani. They couldn't be held last year too, due to security concerns and low voter turnout (7.5 percent) during parliamentary bypolls for the Srinagar seat on 9 April, 2017. Now, after delaying it for two years, the state government led by Governor NN Vohra finally announced panchayat polls, expected to be held in October.
To begin with, the State Administrative Council directed the Rural Development and Panchayati Raj department to start the process for holding polls to panchayats and urban local bodies in Jammu and Kashmir. Committees have been constituted at the state and divisional levels to begin preparatory work. Elections would be conducted directly by the electorate of halqa panchayats, thereby bypassing the ordinance brought in by the previous government to elect sarpanch from among the panch themselves.
The announcement, however, has taken former panchayat members by surprise, and they are reluctant to participate in any such exercise. Ghulam Hassan Panzoo, a former sarpanch from Kupwara, believes that the situation in the Valley is not conducive for any kind of poll exercise.
Insecurity around contesting polls
"Many civilians have been killed this year as well. People are angry and voter turnout could be low. We want voter turnout to be above 90 percent. So the government should defer elections by at least a few months," he says.
Panzoo, who believes that a sense of insecurity prevails among former panchs, suggests that the government extend the services of previously elected panchayat members. "Funds for development are lapsing every year. The government should extend our services till a conducive atmosphere for polls is created in Kashmir," he says. Panzoo also demands security for at least 40 sarpanchs of the Valley.
Bashir Ahmad Malik, a former sarpanch of Hakripora in Pulwama district of South Kashmir, claims that incomplete probes into panch killings had left many insecure about contesting elections this time. "Why aren't these unidentified gunmen identified? When our police and government take no time to solve other cases why the delays here? We are being silenced as our work made many ministers insecure," he says.
Malik says previous regimes had "deliberately" disempowered panchayats. "The mass participation of people in panchayat elections and public support made them worried about their future. They (ministers) thought legislators would be sidelined, so they did everything to restrict our powers," he says.
Chairman of All Jammu and Kashmir Panchayat Conference Shafiq Mir demands that panchayat elections be kept aloof from politics, saying the interference of politicians by "forcibly associating panchs and sarpanchs with their parties" had troubled them in the past. "We want politicians and political parties not to interfere in panchayat polls. It has nothing to do with politics or even the Kashmir issue. We are like numberdars or chowkidars who oversee development of villages," he says.
The All Jammu and Kashmir Panchayat Conference chairman says that interference by political parties has cost the lives of many of their members. "Tension grew only after political parties credited the success of panchs to their parties. We are like Masjid Committees. We will ask our members not to associate themselves with political parties," Mir says.
The author is a Srinagar-based freelance writer and a member of 101Reporters.com, a pan-India network of grassroots reporters.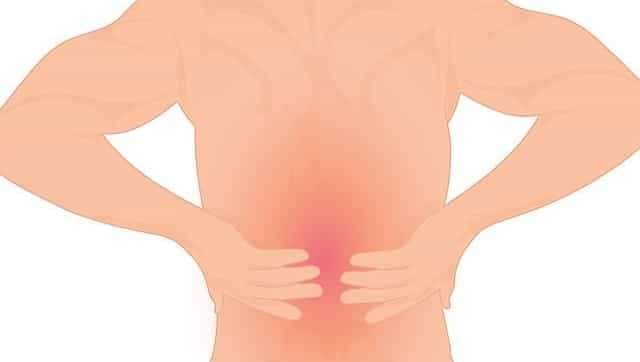 India
About 80 percent of population experience low back pain at some point in their lifetimes. It is the most common cause of job-related disability
India
Mann Ki Baat started on AIR from October 2014 and is broadcast in 21 regional languages, 31 local dialects and 16 foreign languages and is the most popular radio programme in India
India
People having diabetes must aim to include a good source of protein and fibre in every meal to blunt the glucose response of the meal