Jammu and Kashmir: Mehbooba Mufti pulls up bureaucracy over delays in key development projects
Please help the government as Jammu and Kashmir is passing through tough times as we are working hard to bring normalcy in the Kashmir Valley. That does not mean that you will take benefit of that (unrest) and will do nothing here
Jammu: Jammu and Kashmir Chief Minister Mehbooba Mufti on Tuesday pulled up the bureaucracy for delays in the completion of the development projects in the state and asked them to complete projects in a time-bound manner, without taking advantage of the unrest in the Valley.
"Please help the government as Jammu and Kashmir is passing through tough times as we are working hard to bring normalcy in the Kashmir Valley. That does not mean that you will take benefit of that (unrest) and will do nothing here (in Jammu) by saying that nobody is watching us," she told the officials at a meeting in Jammu.
She said that "huge amount of money" has come from the government of India for projects like hospitals, educational institutions and tourism, roads and there will be no shortage of funds "even if we keep spending" this money.
"Our primary job is to bring package and money from the central government, approve projects, but officers have to implement it on the ground in time-bound manner. You need to work on these projects whole heartedly and honestly," she said here at a meeting.
She said there is delay whether it is identification of land or anything else.
Pointing towards state Health Minister Bali Bhagat, Mehbooba said the AIIMS have been sanctioned by the central government but delay in identification of land for the hospital has kept the entire project hanging.
Expressing displeasure over the bureaucratic delays, she said, "Meetings after meetings are held and it is being said that it will be done in the next meeting. Why this delay?"
Appreciating completion of food craft institution in time-bound manner, she said lessons should be taken from it. Turning to Divisional Commissioner (Jammu) Pawan Kotwal, the Chief Minister said, "you are the head of the region's administrative setup and it is your duty to see what are the reasons that these projects are getting delayed.
"You will have to see why works have been halted after the project was approved, DPRs were made and work was started. If we work dedicatedly and honestly for completion of these projects in time-bound manner, the picture of Jammu and Kashmir will change for good in next four years." Describing the officials as "eyes, ears and arms" of the political leadership, Mehbooba said, "you need to deliver on the ground. The political bosses are temporarily in the governing setup but bureaucracy and officers are permanent. Today I am here, yesterday somebody else was here and
tomorrow there can be anybody else but you all are going to stay here. So the responsibility is more on your shoulders for ensuring progress and development of the state."
Asking officials to work with honesty and dedication, she told them, "the way you do your own home work properly and take urgent repairs of your homes in case of any damage, please work with such enthusiasm on the ground for whole of the state."
World
In numbers greater than ever before, Pakistan has started plugging Khalistani groups into protests, demonstrations and lobbying to undermine India everywhere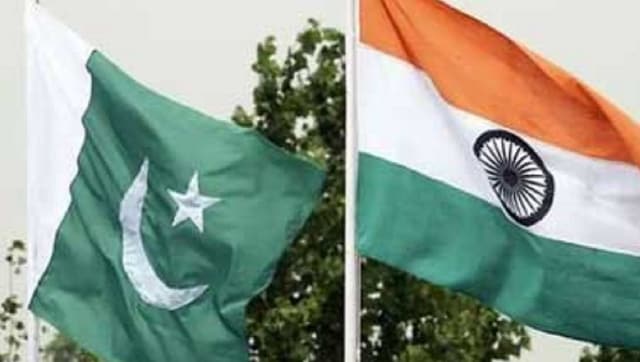 India
Exercising India's rights to respond to comments made by Pakistan and the OIC on Kashmir, Badhe said it does not need lessons from a "failed state" like Pakistan which is the "epicentre of terrorism and worst abuser of human rights".
India
She claimed that it is not Hindus but the democracy and India which are in danger under the BJP rule