Jaitley to take India's growth forward with Japanese investors
Finance Minister Arun Jaitley visits Japan and aims at taking India's growth story forward with Japanese investors so as to make them invest in a host of sectors, including infrastructure.
Tokyo: Eyeing investments from Asia's second-biggest economy, Finance Minister Arun Jaitley said his
visit to Japan is aimed at taking India growth story forward with investors so as to make them invest in a host of sectors, including infrastructure.
"We already have over a thousand Japanese companies which have invested in India. (Japanese) Prime Minister (Shinzo) Abe seeks to double it and therefore, I would be meeting individually as well as collectively a large number of investors," said Jaitley, who arrived in Japan on Sunday on a 6-day tour.
Apart from investors, the minister will meet Abe and other Japanese government officials.
"The whole idea is to take the India story forward with them," said Jaitley, who attended 'The Future of Asia' conference. He did not speak at the conference.
Stating that there are investors and companies that are keen to participate in the growth of Indian infrastructure, he said the SoftBank group is looking at one of the biggest investments in solar energy.
"They have made considerable headway already. They have identified the location and probably (it) will be one of the largest investments in those areas," he said.
Jaitley had met SoftBank Chief Executive Masayoshi Son on Sunday.
"I think similarly there are other Japanese investors who are open to the idea of having individual projects," he said.
"We are open to the idea of them joining the India Infrastructure Investment Fund (NIIF) and this Indian flexibility provides them with more than one opportunity."
NIIF is being set up with a corpus of Rs 40,000 crore, partly funded by private investors, to finance infrastructure projects, including stalled ones.
The government and public sector entities will hold 49 percent, with the rest offered to multilateral development banks, sovereign wealth funds, pension funds and other organisations.
NIIF will then buy shares in existing infrastructure lenders such as Rural Electrification Corporation and Power Finance Corporation, which will provide debt to selected projects.
While NIIF will have a quasi-sovereign status, external asset management companies will be in-charge of treasury operations. Boosting infrastructure investment by one percent of GDP could add 3.4 million jobs.
Asked if Japanese investors have identified any project, Jaitley said, "Well, many of them have. For instance, SoftBank itself in Andhra Pradesh has identified the solar power project and there are many others who have identified and are talking and looking beyond solar power now."
Sports
Seven earthquakes of magnitude six or higher have hit Japan so far this year, including a 7.3-magnitude quake in February, and a March jolt that sparked a tsunami advisory.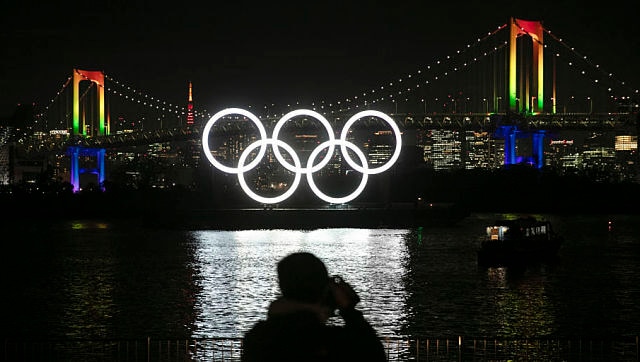 Sports
Out of the 119 athletes, 67 are male and 52 female participants, Batra said during Prime Minister Narendra Modi's interaction with Olympic-bound athletes.
Sports
Just 22 percent in Japan thought the Games should be staged, according to a poll by international market research company IPSOS.