Jaitley doth protest too much, why Kejriwal video leak isn't news
Given Lutyens' Delhi's clubby power structure one would have to be exceptionally naive to think that the big media personalities do not hobnob with the political power figures when they are off camera.
Politicians who live in glass houses should not throw stones.
Arun Jaitley of all people should not be taking pot shots at anyone about "friendly and collusive interviews."
The latest storm in a tea cup is the leaked video of a few minutes of leaked "candid camera" between Arvind Kejriwal and Aaj Tak anchor Punya Prasoon Bajpai. That's become quite the Youtube sensation being held up as a damning Exhibit Number 1 in the case of excessive chumminess between Kejriwal and the media.
Jaitley was quick to pounce with the witty title "When 'Punya' meets 'Paap'" playing on both Punya Prasoon Bajpai's name and Kejriwal's party. "We have never been fortunate to be extended such a privilege by any anchor or media organisation," rued Jaitley sanctimoniously.
Now that is a bit rich coming from a politician who is far more famous for his interpersonal skills among movers and shakers than his vote-getting abilities. Jaitley is a suave and erudite man and thus a favourite on our pundit talkshows. Like a Mani Shankar Aiyar or a Pavan Varma.
Given Lutyens' Delhi's clubby power structure one would have to be exceptionally naive to think that the big media personalities do not hobnob with the political power figures when they are off camera. Whatever else the Radia tapes proved, they certainly established without a doubt that the politico-media complex is alive and well in Delhi. Those transcripts proved clearly that in Delhi for all their posturing and jousting on camera, the big fish happily swim with the other big fish in the same pond and are happy to offer favours and act as messenger boys and girls. The reason is simple. In Delhi, everyone is angling for power. And the bigger your Rolodex, the more power you project.
And Jaitley is very much of that VVIP Rolodex as a snippet from a conversation between Niira Radia and Navika Kumar, Senior Editor, TimesNow published by Outlook makes clear. Radia tells Kumar there is a BJP meeting scheduled at 5 pm where fireworks can be expected but plays coy about revealing what exactly the meeting is about.
Radia to Navika — accha main paanch baje tumhe news doongi, use pehle nahin( OK, I will give you some news at 5 pm, not before that)
Navika to Radia — accha bata dena yaaaar, main kisiko nahin boloongi ( tell me, yaaar, I wont tell anyone)
Radia to Navika — nahin tum Arun Jaitley ko phone karke bol dogi na (no, you will call up Arun Jaitley and tell him no)
Navika to Radia — nahiiiin boloongi na (I wont tell na), bilkul nahin boloongi, (definitely I wont tell), promise.
Radia to Navika — sure
Navika to Radia — Haan, haan, promise
Radia to Navika — na, but Arun Jaitley is your friend na.
Navika to Radia — Woh toh sab mere friends hai yaar. (They are all my friends). I wont call anyone.

"Woh toh sab mere friends hai yaar". That sounds like Rule Number 1 in a journalist aspiring to be a powerful player in the capital. And this is not limited to the corridors of New Delhi. Vanity Fair story recently ran a long juicy expose of the relationship between Tony Blair and media mogul Rupert Murdoch.
From 1997 to 2007, the two men virtually ran Great Britain, as the press lord supported the politician through his various news operations, particularly The Sun, the most powerful newspaper in British elections. "No one could challenge them; they made each other unassailable," says a longtime observer. Blair won the elections of 1997, 2001, and 2005, and Murdoch, according to the Daily Mail, became the unofficial "24th member" of Blair's New Labour Cabinet.

In that case the allegation was of a quid pro quo where Murdoch's newspapers would support Blair's New Labour as long as Blair gave Murdoch "pretty free rein to pursue their business interests." Blair of course has denied any wrong doing, including an affair with Murdoch's wife. But David Cameron did tell a panel "that politicians and the media have had a too close relationship for the past two decades."
Whether the Aaj Tak anchor in question expected any quid pro quo for indulging Kejriwal is another matter. But every politician worth his salt, and his handlers, will try to get the media to ask them the questions they want asked when they grant an interview. And media will play along to a certain extent because they don't want the political bosses to suddenly cut off access. It's part of a give and take, an ongoing dance between the politicians who need the media and the media who need the politicians. In paid media the rules of the game are actually clearer. Paisa pheko, tamasha dekho. But this game of favours and access is much murkier.
Sometimes that dance gets too close. On the other hand, sometimes the dancers also step on each other's toes. Outlook reported in 2013 that TV news boycotted a Narendra Modi event because "(a)pparently, Team Modi had given a long list of Dos and Don'ts to the journalists who threatened to walk out. In their arrogance, Modi's men said, go, you'll anyway come back when Modi arrives." In that case, the journalists just left. Political parties often blacklist journalists and channels who they believe are too hostile. When a journalist asked Mamata Banerjee a question at her meeting with Anna Hazare recently Mamata was quick to "expose" the journalist's channel as being a "political" channel and dubbed the question a "political question". She once complained some media houses distorted her comments. "There are two to three television channels of the CPI(M) that you should not watch. Instead listen to songs on other channels," she advised the citizens of her state.
It is true that AAP, as the Johnny-come-lately outsider party, has worked overtime to court the media. At the press conference at the end of the Delhi Assembly election in December, Yogendra Yadav went out of his way to greet and shake hands with every reporter and television cameraman who had covered the campaign before he started the press conference. That personal relationship is commonplace, even prized, by the journalist looking for that scoop or that Deep Throat behind-the-scenes exclusive.
The question is in this Aaj Tak interview whether the anchor only stuck to what Kejriwal wanted him to ask or whether he did his job fairly. There is a long slippery road between "friendly" and "collusive".
At the end of the interview Kejriwal asks Bajpai "Theek tha? (Was it okay?)". Bajpai replies "Bahut krantikari. Bahut hi krantikari. (Very revolutionary. Very revolutionary indeed.)"
But as an expose it's hardly revolutionary. If anything what that leaked snippet now heating up Youtube shows is a little peek into how power has always worked in a city like Delhi. And the rules remain the same whether you are Congress, BJP or AAP.
Find latest and upcoming tech gadgets online on Tech2 Gadgets. Get technology news, gadgets reviews & ratings. Popular gadgets including laptop, tablet and mobile specifications, features, prices, comparison.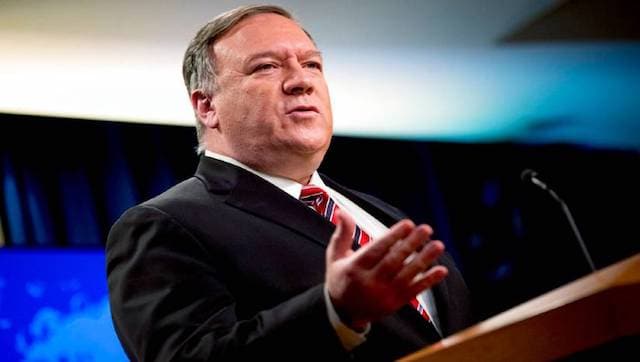 World
The move will further foment tensions in already deteriorating ties between the world's two largest economies as President Donald Trump seeks to boost his anti-China credentials ahead of November's election
India
During the hearing in the 2009 contempt case against Prashant Bhushan and Tarun Tejpal, Venugopal said that TV reports can be very "damaging for the accused" in big cases and may influence the court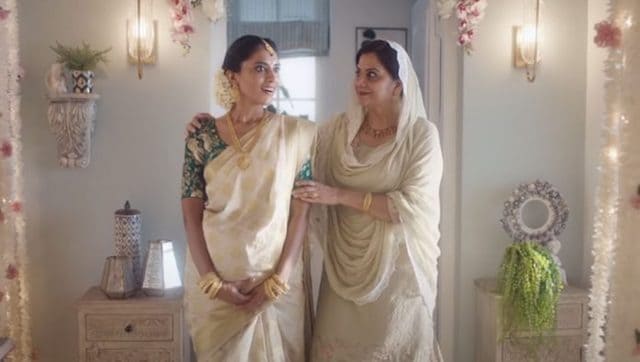 India
The jewellery company said Tuesday that it's dropping the television commercial as it has stimulated divergent and severe reactions, contrary to its very objective