Jairam Ramesh taunts Narendra Modi, asks how much black money was unearthed by demonetisation
The Narendra Modi government has fared poorly on agriculture and rural development front and there has been a drop in employment generation in the last three years, senior Congress leader Jairam Ramesh said on Saturday
Ahmedabad: The Narendra Modi government has fared poorly on agriculture and rural development front and there has been a drop in employment generation in the last three years, senior Congress leader Jairam Ramesh said on Saturday.
He said there is a big gap in promises made by Prime Minister Narendra Modi and their delivery. Ramesh said it is a matter of concern that employment generation has dropped in the last three years of the NDA rule and sought to known from Modi and the finance minister how much black money has been unearthed following demonetisation.
The former Union minister said on economic front, the Modi government, that completes three years on 26 May, is best defined by the phrase, 'Adhiktam Prachar, Nyuntam Vichar', (maximum promotion, minimum thinking).
"The biggest loss in the last three years has been on agriculture and rural front," the Rajya Sabha member told the media persons here. "In the last three years, Minimum Support Price (MSP) (of farm produce) grew at the slowest pace. MSP for paddy grew at 9 percent per annum in the last three years of the Manmohan Singh government, while it was 3.4 percent per annum (since 2014) under the NDA rule," he said.
He questioned the Modi government's policy to import wheat while reducing its procurement from domestic farmers. The same has been done in the case of pulses despite a "bumper" crop last year.
"Government procurement (of wheat) has come down by 60 lakh tonnes in the last two years which has been compensated by import. This is Make In India in agriculture," Ramesh said.
Despite India producing 22 lakh tonnes of pulses last year, the government imported 50 lakh tonnes of the commodity, the former UPA minister said. "The PM said he will make a buffer stock of pulses. Out of 20 lakh tonnes of buffer stock, only 1 lakh tonne of pulses were released in the market. We import pulses at Rs 45-50 per kg and sell them here for Rs 240 per kg."
He said Pradhan Mantri Fasal Bima Yojana has helped private insurance companies collect Rs 16,000 crore as premium while farmers got only Rs 7,000 crore. "The fact is that agriculture growth rate in the last three years under Modi stood at 1.7 percent, while in the last three years of the Manmohan Singh government, it was 3.5 percent."
"For the first time, there has been a scarcity of employment. The prime minister promised two crore jobs every year, but the government figure shows that in 2016, hardly two lakh, and in 2015, hardly 1.5 lakh people got jobs," he said.
He said job growth has slackened because investment has dried up. "Bank credit is at the lowest level because investment is at the historically lowest level, and this has caused drought in job," he said.
The Congress MP described Modi as a "master packager", who he said, appropriated UPA's programmes by changing their
nomenclature. Ramesh cited the examples of Jan Dhan Yojana and Pradhan Mantri Krishi Sichai Yojana, which he said, were nothing but new names of Basic Savings Bank Deposit Account and Accelerated Irrigation Benefit Programme, respectively,
launched by the UPA administration.
Find latest and upcoming tech gadgets online on Tech2 Gadgets. Get technology news, gadgets reviews & ratings. Popular gadgets including laptop, tablet and mobile specifications, features, prices, comparison.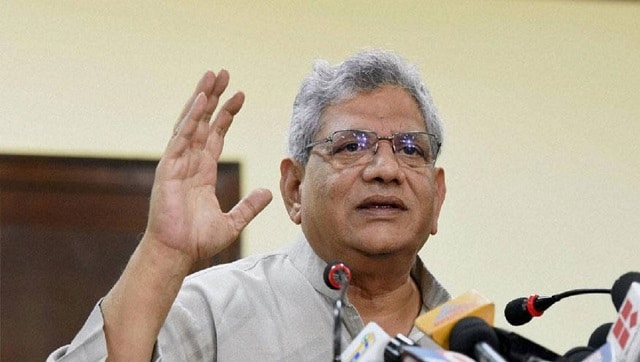 India
The CPM general secretary's statement comes after a political storm broke out on Sunday over the controversial amendment to the Police Act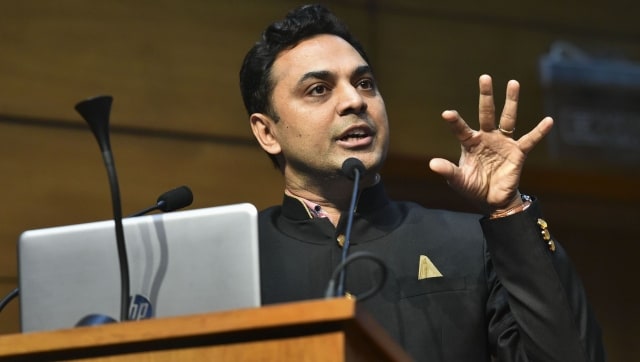 Business
India identified the nature of the coronavirus crisis and treated it differently from other economic crises of the past, he noted while addressing a virtual conference organised by industry body CII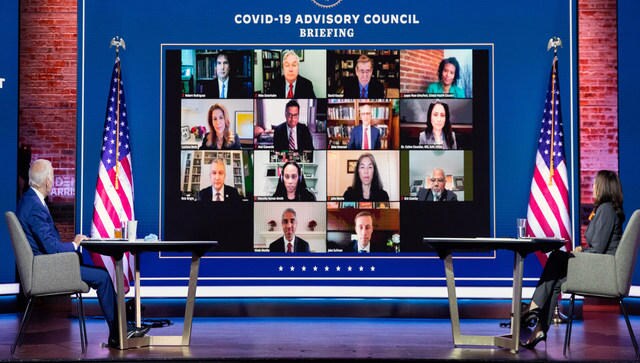 World
Dr Gounder, an infectious disease specialist at Bellevue Hospital Center, is one of the 13-member team of scientists and doctors who will advise Biden on controlling the coronavirus