Jacob Zuma to face almost 800 graft charges, rules S Africa court
Pretoria, South Africa: South African President Jacob Zuma should face almost 800 corruption charges that were dropped in 2009, a judge said on Friday, piling further pressure on the embattled leader.
The charges, relating to a multi-billion dollar arms deal, were dropped by the chief state prosecutor in a move that cleared the way for Zuma to be elected president.
"The decision... to discontinue the charges against Mr Zuma is irrational and should be reviewed," Pretoria High Court judge Aubrey Ledwaba said. "Mr Zuma should face the charges as applied."
The prosecutor had justified dropping the charges by saying that tapped phone calls between senior officials in then-president Thabo Mbeki's administration showed political interference in the case.
The recordings, which became known as the "spy tapes", were kept secret, but were finally released in 2014 to the main opposition party, the Democratic Alliance (DA), after a five-year legal battle.
DA leader Mmusi Maimane said Friday's court ruling was a major blow to the president, who has faced months of criticism over various corruption scandals and the country's dire economic outlook.
"Today is a great victory for the rule of law. Ultimately, Jacob Zuma must face prosecution," Maimane said, after attending the court hearing.
"We are deeply, deeply delighted. We believe it's a significant judgement.
"Jacob Zuma must have... his day in court."
The DA called for the National Prosecuting Authority to immediately revive the 783 charges of corruption dating back to 1999. But the legal wrangling is set to continue, with the ruling likely to go to appeal.
The president, last month, lost another major legal case when the country's highest court found he violated the constitution over the use of public funds to upgrade his private residence. The so-called "security upgrades", which cost taxpayers $24 million, included a swimming pool, chicken run, cattle enclosure and an amphitheatre.
The DA and other opposition parties attempted to impeach him in Parliament, but the ruling African National Congress (ANC) used its majority to easily defeat the motion.
Zuma has also been beset by allegations that a wealthy Indian migrant family had such influence over him that it could decide ministerial appointments.
Pressure on the president to be ousted or to resign has grown with several veteran leaders of the party, who brought Nelson Mandela to power in 1994, are calling for him to step down.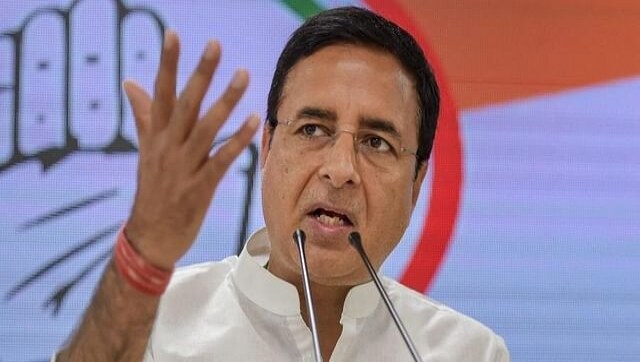 World
Surjewala pointed out that it has now come out that the e-commerce giant spent Rs 8,546 crore in 'legal fees', whereas India's Law Ministry's annual budget is only Rs 1,100 crore
World
Navalny's team maintains that Smart Voting is not about voting for an ideal candidate, but rather is about defeating United Russia and Kremlin-backed politicians
First Cricket News
Samuels, who played international cricket between 2000 and 2018, was charged by the ICC on behalf of the Emirates Cricket Board for breaching four elements of their T10 League anti-corruption code.