For Cong, it's a long wait between Rahul to be a full leader and Priyanka in active politics
It is a long and tiring wait for Congress before it figures out who will lead the party — whether it will be Priyanka Vadra Vohra who seemed to have already lost most of her novelty factor, or Rahul Gandhi, whose emergence as a leader continues to be in doubt
The Indian National Congress seems to be living a scene straight out of Samuel Beckett's seminal play, Waiting For Godot, in which the twin characters Vladimir and Estragon wait in vain for someone called Godot. Replace them with party workers who have been swinging between hope and despair during their interminable wait for Priyanka Vadra to enter active politics, and, for Rahul Gandhi to become the leader they want him to be, and the picture is complete. On both counts, they have been oscillating between the two emotions much like the two bedraggled fictional characters who often contemplate suicide as they wait for Godot.
The slogans of "Priyanka lao, Congress /desh bachao" may no longer be as loud as they were after the party's ignoble drubbing in the 2014 Lok Sabha Election when Rahul led the campaign against the BJP's prime ministerial candidate Narendra Modi and won a measly 44 seats, barely ahead of AIADMK's 37 and Trinamool Congress's 34 seats. Traumatised that the Gandhi brand may be failing under him, anguished Congressmen urged Sonia to bring Priyanka to the fore while others slammed the Amethi MP's ineffectual leadership and derided him as a "joker".
More than two years later and more than a year after he took his now-famous 56-day sabbatical to introspect, Rahul remains the punching bag for disgruntled Congresswallahs. The latest salvo came from former UP Congress chief Rita Bahuguna Joshi who joined the BJP on Thursday overtly because the Gandhi scion accused Prime Minister Narendra Modi of "khoon ki dalali" (brokering over blood) over the surgical strikes against terror launch pads across the Line of Control (LoC), for not being "responsive" within the party, and for failing to become acceptable to the people. But the daughter of well-known leader HN Bahuguna was said to be unhappy that she had been sidelined in favour of Sheila Dikshit, former Delhi chief minister and a fellow Brahmin (by marriage), as the party's CM candidate in UP. Earlier, a local leader of Madhya Pradesh had urged Sonia to remove Rahul from the party over his khoon ki dalali remarks.
Clearly, the transformation of the Amethi MP into Rahul 2.0 has not impressed his critics in the party even though, after his return, he seemed to adopt at least two of the many mantras missing from his earlier role — he was more visible among the people and more audible on issues both in the parliament and outside. Over the months, he trekked, visited shrines, addressed rallies, and led dharnas, demonstrations and agitations. He spoke on price rise, farmers' problems, Dalit atrocities, net neutrality, goods and services tax, and a host of other issues in sharp contrast to his virtual silence during the decade-long Congress-led UPA rule from 2004 to 2014 at the Centre.
Revamped Rahul is still not good enough
In his new avatar, Rahul grabbed the headlines with his jibes of "suit boot ki sarkar" and "arhar Modi" — in a pungent reference to the Prime Minister's monogrammed suit that was eventually auctioned for over Rs 4 crore and the high price of lentils set against the BJP's pre-poll slogan of "har har Modi, ghar ghar Modi".
There is also a vast improvement in Rahul's performance and reaction over his past. For instance, his quick retort that those who labeled the lifting of cots as "looting" during his khaat sabhas with farmers, were content to merely brand "defaulters" as those who fleeced the country and fled.
But questions about his timing and articulation are still around — as seen in his remarks such as how as an opposition leader, he cannot set up an "aalu ki factory" (factory to produce potatoes), or accusing Modi of "khoon ki dalali" when he was being lauded for the surgical strikes. Rahul's allegation whittled some of the goodwill he had earned in his 26-day Deoria to Delhi kisan yatra during which he held 26 khaat sabhas and as many road shows. The charge — akin to Sonia's "maut ke saudagar" (merchants of death) comment against Modi in 2007 — contrasted sharply with the Gandhis' earlier statements hailing the soldiers for the September 28-29 operation.
While the low rung Congressmen who interact directly with the people could ignore lesser netas like Mumbai Congress chief Sanjay Nirupam, who called the strikes "fake", they found it difficult to deal with Rahul's personalised charge. Congress leader Shailesh Choube even asked Sonia to remove Rahul from the party.
Some more faux pas of these kinds and the semi-dormant demand of Priyanka lao could erupt again, with many Congressmen tired of waiting for Rahul to grow from half a leader into a full one.
The tipping point
Even though Rahul has been far more active, accommodating, and visible in the last 18 months than he was over a decade after becoming an MP in 2004, the future events may bring a tipping point in his career as Congress leader.
One, if the party fares poorly in the 2017 UP Assembly Election the demand for Priyanka could gain decibels. It could become even louder ahead of the 2019 Lok Sabha Election, especially when the younger Gandhi, with her easy charm and Indira Gandhi-like looks, is likely to be seen as a more effective communicator, campaigner and vote-catcher for the party than her sibling.
Two, it could surface when an aging and ailing Sonia formally anoints Rahul as the party chief without making any parallel arrangement to pacify those uncomfortable with his style of functioning, or, are unhappy with his inability to evolve into a team leader who can win the confidence of his workers, particularly the old guard which had rallied behind Sonia as she grew from a greenhorn into a leader accepted even by non-Congress, non-BJP formations. Rahul has, of late, tried to mollify the seniors by giving the UP campaign to veterans like Ghulam Nabi Azad and Sheila Dikshit.
Congress leaders believe that since Rahul is here to stay, Sonia should also induct Priyanka to enthuse the cadres and invigorate the organisation to deal with the challenges of toning up and energizing the party, creating a social base for it while winning the confidence of the workers and the people, and at the same time building linkages with other like-minded parties to take on the BJP.
Delayed entry could undermine Priyanka's appeal
But the wait for Priyanka to enter active politics — electoral or organisational — is getting long and tiring and could reduce her appeal, and sap the patience of those pitching for her. For a party which is scouring for fragments of hope in the debris of its electoral losses and organisational weaknesses, Priyanka is being seen as the proverbial last straw who could boost the morale of dejected workers and put life back into a decrepit organisation.
But the big question is whether she will be able to generate a similar reaction from the voters.
The call for Priyanka's entry into active politics has been around for more than a decade now. But for every report seeking a greater role for her there have been counter reports that the Congress would like to keep her as its trump card and brahmastra (ultimate weapon) for a more opportune future. She would overshadow her brother when she enters, and that she could become another power centre much like Rahul had become with his set of young advisers against Sonia's old guard or like Sanjay Gandhi's coterie during the Indira era.
However, strategist Prashant Kishor — who oversaw BJP's Narendra Modi and JD-U's Nitish Kumar poll campaigns in 2014 and 2015, respectively, and is now trying to improve the Congress's prospects in UP — is keen that Priyanka campaign in Uttar Pradesh where the party has been out of power for more than 25 years, especially since the other forces in the state — Mayawati's BSP, Mulayam Singh Yadav and Akhilesh Yadav's Samajwadi Party (notwithstanding the infighting) and the post-surgical strikes recharged BJP — have hijacked its Brahmin-Muslim-SC social coalition.
Althought recent surveys paint a dark picture for the Congress in UP, thus fuelling speculation whether the party will bring Priyanka out at this point, reports suggest that she may address around 150 rallies to boost her brother's campaign to make the Congress relevant in the post-poll scenario of a hung assembly, and thereby, a hope for its revival in other parts of the country.
Kishor's strategy to make the Congress count in the 2017 UP Assembly Election is pegged on Rahul's farmer-oriented campaign with promises like kaarja maaf, bijli bill half (loan waiver and slashing electricity bills by half); Dikshit's projection, despite her age and the Commonwealth Games scandal, as CM candidate in order to woo the Brahmin vote and entice other castes; and Priyanka's heightened visibility to inject a freshness and aggressiveness into Congress, and to charge women voters, youth and former Congress workers who may shifted loyalty or withdrawn from politics.
The desperation of finding a foothold in UP through a caste-based social engineering couldn't have been more manifest: Dikshit is a Brahmin; Ghulam Nabi Azad, general secretary in charge of UP, is a muslim; and filmstar-cum-politician Raj Babbar is the state unit chief whose surname, for the uninitiated, could mean either a muslim, a kshatriya or an OBC. To this, add Rahul's recent promise to Lodhs and other backward communities of including their demand for a subquota within the 27 percent OBC quota. And then over-arching all this is the Priyanka factor.
But Priyanka's entry could renew onslaught on her husband Robert Vadra's business deals even though she had taken the BJP head-on over these charges during the 2014 elections. There is also the lurking fear that if she doesn't join active politics soon, she may lose out on whatever that is left of the novelty factor that her entry would have ensured.
Sense of dread if Priyanka fails
But then even the most optimistic Congressmen dread at the thought of what would happen to them and the party if Sonia leaves it to her children to run the show and Priyanka, like Rahul, is unable to pull the party out from the morass it is in. They would then have nothing to fall back on but a desperate hope for failure of other parties to bring them to the fore again.
Now witness the changing reaction to Priyanka over the years: In January 1998 after Sonia announced her arrival on the political scene with a rally at Sriperumbudur where her husband and former PM Rajiv Gandhi was assassinated, the crowd was rapturous when Priyanka got up and urged them to vote for the Congress. Amethi went berserk when she accompanied Rahul to file his nomination in 2004. She was greeted as Priyanka bitiya each time she visited Amethi and her mother's constituency Rae Bareli.
But gradually the magic began to wane.
The Congress had won seven of the 10 assembly seats in Amethi and Rai Bareli, and a total of 22 in 2007. It notched up 22 Lok Sabha seats in UP in the 2009 Lok Sabha Election because of the farm loan waiver scheme, the Right to Information Act, the Employment Guarantee Act and the support of the poor, women, middle class and the aspirational youth that Sonia-Manmohan Singh-Rahul garnered for the party.
Three years down the line, as the appeal and credibility of the Congress-led UPA government took a hit because of the serial scams, things began to change. In the 2012 UP Assembly Election, the Congress won just two of the 10 assembly seats in Amethi and Rae Bareli even though Priyanka camped there for almost 17 days and promised to deliver all 10. And in 2014, the party could win only the Amethi and Rae Bareli parliamentary seats in UP. The party, which got 44 seats in all, drew a blank in over 15 states and Union Territories. It lost a series of state elections including in Odisha, Maharashtra, Jharkhand, Jammu and Kashmir, Haryana, Andhra Pradesh, Delhi, West Bengal, Tamil Nadu, Kerala and Assam. The only glimmer came from Puducherry and Bihar where it was part of the Nitish Kumar-Lalu Yadav grand alliance.
So far Priyanka has openly handled only Amethi and Rae Bareli, and worked behind the scenes in the 2014 general election. Her state-wide and nation-wide appeal remains to be tested, especially in the rapidly changing scenario that has seen the emergence of strong national leaders like BJP's Narendra Modi, region-based and regional leaders raring to go national with their political, administrative and governance record, and a growing number of players trying to become a balancing factor in national politics. The list includes chief ministers like Nitish Kumar (Bihar), Arvind Kejriwal (Delhi), Mamata Banerjee (West Bengal), Chandrababu Naidu (Andhra Pradesh), J Jayalalithaa (Tamil Nadu), NCP's Sharad Pawar, SP's Mulayam Singh Yadav and Biju Janata Dal's Naveen Patnaik.
Can Priyanka — who, unlike Sonia or for that matter even Rahul — does not have any report card to flaunt cut through and rise above the competition?
This will entail another long wait.
Politics
The former Punjab CM's remarks came hours after Congress leader Randeep Singh Surjewala claimed that 78 party legislators had sought Singh's ouster in a letter to the Central leadership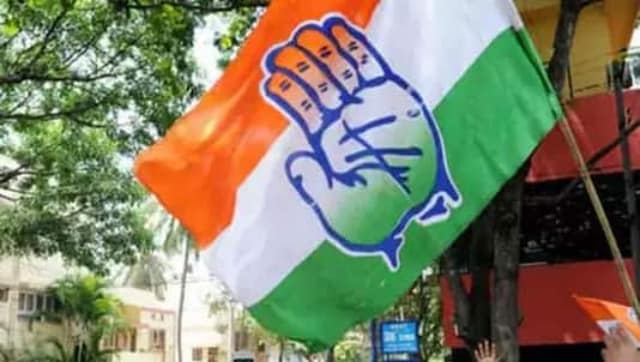 Politics
In an apparent dig at Kapil Sibal and the G-23, Congress general secretary Tariq Anwar said it is amazing to see how some people's character can change so much in their "selfishness"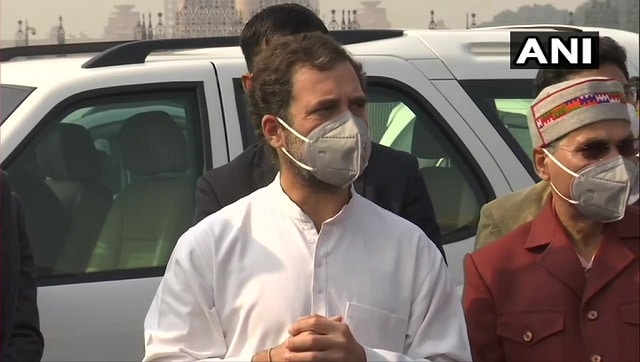 India
Rahul's remarks on Kashmir came after two government school teachers, including a woman, were shot dead by militants in Eidgah area of Srinagar