Is Samajwadi Party heading for split? After day-long drama, Mulayam Singh keeps everyone in suspense
Ahead of the Assembly polls, ruling Samajwadi Party today appeared to be headed for a split, with chief minister Akhilesh Yadav and his party supremo and father Mulayam Singh engaging in a face-off by sacking each other's loyalists Shivpal Yadav and Ram Gopal Yadav.
Lucknow: Ahead of the Assembly polls, ruling Samajwadi Party today appeared to be headed for a split, with chief minister Akhilesh Yadav and his party supremo and father Mulayam Singh engaging in a face-off by sacking each other's loyalists Shivpal Yadav and Ram Gopal Yadav.
On a day of fast-paced developments, Akhilesh first sacked Shivpal, his uncle and party's state unit chief, along with three other "pro-Amar Singh" ministers from his Cabinet. Mulayam, in a tit-for-tat action, expelled Ram Gopal, pro-CM cousin and SP's national general secretary, from the party for six years.
Mulayam, who remained silent during the day, told reporters in the evening that "Whatever I have to say, I will say tomorrow." He made the remarks after a meeting with
Shivpal, Om Prakash Singh, senior minister and spokeperson Ambika Chaudhary, and MLC Ashu Malik, and some others.
The crisis in the first family of Uttar Pradesh unfolded in the morning when Akhilesh held a meeting of party legislators, a day ahead of a mega meeting of party MPs, MLAs, MLCs and ministers called by Mulayam where some more tough decisions were likely to be taken.
Those who attended the meeting claimed that 183 of 229 SP MLAs attended it and there were demands for cracking the whip against supporters of Amar Singh, whose re-induction in the party two months ago had triggered a fight in the family.
After the meeting, the Chief Minister recommended to Governor Ram Naik that Shivpal, Narad Rai and Om Prakash Singh (all Cabinet ministers) and Sayeda Shadab Fatima (MoS - Independent charge) be sacked from his ministry. This was accepted immediately.
While the meeting was underway, hundreds of Akhilesh's supporters were raising slogans in his favour outside.
Significantly, before Akhilesh announced the sacking of Shivpal and three other ministers, Ram Gopal issued a letter written to party workers, expressing support to the Chief Minister and warning those opposing him.
"Those who oppose Akhilesh won't be able to show their faces in the legislative assembly. Where Akhilesh is, victory follows," he said in the letter.
After his sacking, Shivpal met Mulayam at his residence, which is just nearby that of the CM's bungalow.
Hours later, he announced that the SP chief had expelled Ram Gopal from the party for six years.
Shivpal told mediapersons that Ram Gopal was colluding with BJP and had thrice met a senior leader of the saffron party to save himself and his son from a CBI probe in the Yadav Singh Noida scam.
He said he was not worried about being dropped from the government and declared that the state Assembly elections would be fought under leadership of Mulayam.
As the confrontation between the Akhilesh camp and the Mulayam camp appeared to be reaching a point of no return, reports were already doing the rounds that the Chief Minister could launch a new party named 'National Samajwadi Party' or 'Pragatisheel Samajwadi Party' with motorcycle as its symbol.
Interestingly, according to some media reports, Ram Gopal had met officials of the Election Commission in New Delhi a few days back, which was seen as an exercise aimed at exploring a new symbol and party name if Akhilesh dumps SP.
Launching a scathing attack on Ram Gopal, Shivpal said he was tarnishing the image of SP by dabbling in corruption, colluding with BJP and weakening Mulayam's leadership.
"On Mulayam's directive, Ram Gopal is being stripped of his posts of party spokesman and national general secretary and is being expelled from the party for six years," Shivpal said, giving rise to intense speculation about an imminent split.
Ram Gopal then issued a statement, saying whether he remained in the party or not, he will always be with Akhilesh in the "holy war" even though Mulayam is his "guru" in
politics and will remain so.
He said he had no grievances over his expulsion from the party but the "cheap allegations levelled against me have defintely hurt me deeply."
Ram Gopal, who was expelled for "colluding" with BJP, asserted that it was no crime to meet leaders of other parties.
"Whether I am in Samajwadi Party or not, in this 'dharma-yudh (holy war)', I shall always be with Akhilesh Yadav," he said, adding that he would continue to side with
him till he is re-elected as the chief minister.
He appealed to SP cadres to stand by Akhilesh so that the "political power brokers", an apparent reference to Amar Singh, do not succeed in their designs against him.
For the time being it appears that Mulayam has been surrounded "evil spirits", but whenever he would be "free from those powers, he would realise the truth", the former
national general secretary said.
"I will continue to respect (Mulayam) throughout my life," he said in the statement.
The developments came a day after Akhilesh skipped an important strategy meeting of SP district and city unit presidents called by Shivpal. The CM instead separately met the delegates later at his official residence.
SP old-timers Beni Prasad Verma and Reoti Raman Singh tried to mediate a thaw to the ongoing crisis, but their efforts did not yield any positive result.
The tussle in the party began last month when Mulayam replaced 43-year-old Akhilesh with his 61-year-old uncle Shivpal to the post of UP party chief, and also expelled several youth leaders seen as close to Akhilesh.
Shivpal's sacking came a day after a close aide of Akhilesh Yadav, MLC Udayveer Singh was expelled from the Samajwadi Party. Udayveer was sacked a few days after he shot off a stinging letter to Mulayam accusing his second wife of hatching a conspiracy against the Chief Minister.
The letter also mentions the use of black magic against Akhilesh by his step-mother.
While asking Mulayam to clarify on his political successor, Udayveer also demanded that Akhilesh be made the party's national president so that there was no room for
speculation or doubt.
Udayveer had earlier this week announced that he along with other Akhilesh loyalists would boycott the SP's silver jubilee celebrations in protest protest the expulsion of many of their colleagues by Mulayam and Shivpal.
Shivpal yesterday announced the new top office-bearers of the party's front organisations — the Yuvajan Sabha, minority wing, Mulyam Singh Youth brigade and Lohia Vahini.
Politics
He joined the state's ruling party at TMC secretary general and cabinet minister Partha Chatterjee's room in the Assembly, in the presence of other leaders.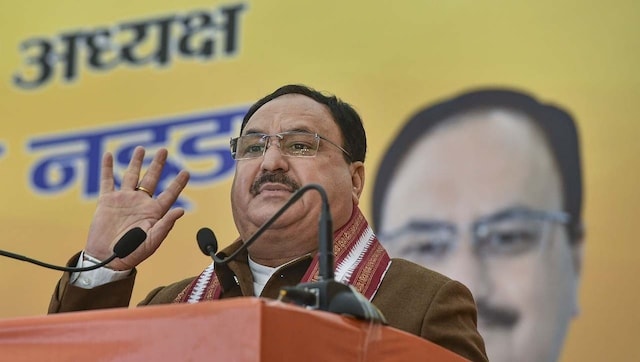 India
The party has decided to hold its national office-bearers meeting on 18 October while the meeting of the National Executive committee is likely to be held on 7 November.
News & Analysis
On the same day it begins offering test rides, Ola Electric will start accepting the full payment for its S1 and S1 Pro electric scooters; promises delivery timelines will be unchanged.