Is family feud between Pankaja and Dhananjay Munde behind Maharshtra's chikki scam?
While Pankaja said that she is ready for any probe, Fadnavis defended her saying that there was 'no prima facie evidence' of any wrongdoing.
Mumbai: Two days after alleged Rs 206 crore chikki scam involving BJP Minister Pankaja Munde came to light, it turns out that the entire scam was triggered by none other than her cousin and political rival Dhananjay Munde, a NCP leader and leader of opposition in the legislative council. With Dhananjay Munde coming into the picture, the scam is now turning out to be a family feud.
Dhananjay, estranged cousin of Pankaja Munde, is the first to complain about the alleged scam to Chief Minister Devendra Fadnavis on 20 May.
Earlier, he was seen as Gopinath Munde's blue-eyed boy and that is why Munde engaged Dhananjay in both politics and finances. The split came in the 2009 state assembly elections, when Munde chose to field his daughter Pankaja from Parli assembly constituency, his home turf. Subsequently, Dhananjay quit the BJP and joined the NCP in 2013. In the last assembly election, Pankaja defeated Dhananjay from Parli assembly constituency by 25,895 votes.
In April this year, a panel led by Pankaja won the election of the Vaidyanath sugar factory, set up in 2006 by late Gopinath Munde who was its chairman until his death last year, in Beed district. Out of 20, Pankaja's panel won 18 seats. But, Dhananjay Munde failed to win any seat.
On Wednesday, the Fadnavis led government was hit by the first major allegation of a 'scam' after Congress accused Pankaja of clearing purchases worth Rs 206 crore on 13 February through 24 government resolutions. A host of items including snacks, mats, dishes, water filters, medicines and books for children were purchased under the Integrated Child Development Services by the women and child development ministry, headed by Pankaja. Congress leader Sachin Sawant had filed a complaint with the Anti-Corruption Bureau (ACB) on the issue.
While Dhananjay Munde was unavailable for comments despite repeated attempts, a close aide of him said that it has nothing to do with the family issues. "His office receives numerous complaints everyday. So, as a leader of opposition, it is his duty to bring scandalous issues to the notice of the chief minister to take necessary action into the matter. So, in this issue also, he wrote to CM on May 20 as usual and there is nothing personal in this issue," he told Firstpost requesting anonymity.
So, it is the chief minister's responsibility to take necessary action on it. But, Munde did not go to press to get publicity. It seems that the chief minister's office might have leaked the details of the issue, he said. "If his name is brought into the picture, the issue will lose its seriousness and it would look like a family dispute. That's why he is maintaining distance over the issue and don't want to get dragged into it," he added.
While Pankaja said that she is ready for any probe, Fadnavis defended her saying that there was 'no prima facie evidence' of any wrongdoing. However, ACB has sought an explanation from the women and child development ministry.
Hitting out at her cousin, Dhananjay, Pankaja, in a statement posted on social media said that those people who could not defeat her father late Gopinath Munde during his lifetime and could not succeed in politics are taking revenge against her. They could not fight against me but have succeeded in giving mental torture to me. Without doing nothing wrong, I am being defamed, she said.
BJP leaders from Pankaja's camp are sure that the alleged 'scam' is raised and brought into the public by Dhananjay. "This is absolutely done by Dhananjay Munde. It is a question of survival for him. Pankaja's obvious growth will reduce his chances in politics. So, he will try everything possible to damage her," said a BJP leader, requesting anonymity.
"But, apart from this, Pankaja has taken various good decisions which have hurt some people with vested interests. It is quite possible that they could be behind this. Interestingly, the same company has been proving chikki for last five years. But, nobody has said anything about that," he said.
Find latest and upcoming tech gadgets online on Tech2 Gadgets. Get technology news, gadgets reviews & ratings. Popular gadgets including laptop, tablet and mobile specifications, features, prices, comparison.
World
Playing up his local, middle-class roots, Biden focussed on Trump's stewardship of the coronavirus, casting the president as a callous leader who cannot empathise with the concerns of most Americans
Lifestyle
Despite being such a dominant, powerful force shaping society, Dhar noticed that there are very few books that engage with love in a serious, studied way, attempting to understand it in all its nuances.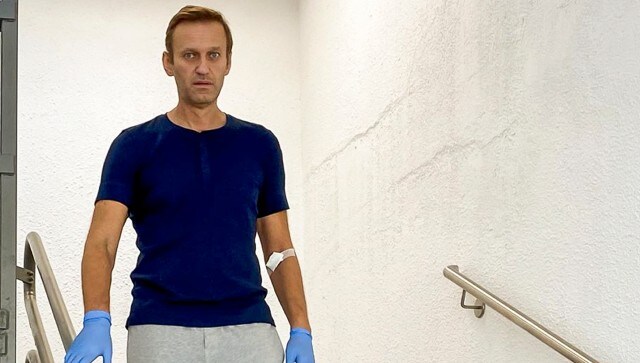 World
The Russian opposition leader, who is being treated for suspected nerve agent poisoning in Germany, said that once he was brought out of the coma, he was confused and couldn't find the words to respond to a doctor's questions