Is BJP ignoring the middle class? Yes, because Modi doesn't want to be another Vajpayee
Modi had branded himself as the champion of a neo-liberal middle class. The latest revisions prove that he has no dogmatic belief in any ideology. He is rather a pragmatist who is solely focused on getting re-elected in 2019.
An outstanding communicator who could take holders of divergent views along in managing a difficult coalition, Atal Bihari Vajpayee was a prime minister sans pareil. But despite his sagacity, all-encompassing nature and the reputation for being a 'vikas purush' (an icon of development), Vajpayee failed to get a second term in office. Narendra Modi certainly wouldn't mind being called a statesman but instead of universal acceptability, the incumbent prime minister is more interested in playing a much longer innings.
In December 2003, Vajpayee — a poet and orator par excellence — was at the height of his popularity, earning respect from even his detractors for being a leader with a vision. In the Assembly elections, the BJP had turned in a terrific performance, sweeping to power in Madhya Pradesh, Rajasthan, Chattisgarh. General elections were due in just a few months and the overwhelming belief was that the NDA would be voted in again.
An opinion poll conducted in January 2004 by India Today — Org Marg predicted 330-340 seats for BJP-led NDA in the 545-seat Parliament. The poll also indicated that while Vajpayee's popularity ratings have soared to 47 percent, that of Sonia remained at 23 percent.
Enthused by the perception ('mahaul' is an infinitely better to put it) and brimming with confidence, the BJP mounted an aggressive 'India Shining' campaign. Vajpayee dissolved the Lok Sabha prematurely to capitalize on the tailwind and also perhaps to avoid the fallout of an errant monsoon. Home Minister LK Advani started his Bharat Uday yatra.
What happened next has confounded most pollsters and analysts to this day. Various theories have been propagated. The chief among those (and the one that has gained wide acceptability) explains that BJP and Vajpayee focused too much on the middle-class metrics and ignored the underclass. It is said that the rural poor took the India Shining as a personal affront and decided to teach the arrogant NDA a lesson by warming up to Congress and its slogan 'Congress ka haath, aam admi ka sath'.
In their book 'Winning the Mandate: The Indian Experience', authors Bidyut Chakrabarty and Sugato Hazra write that "the problem that the campaign overlooked was that its audience could not be the impoverished masses… In a country where a large section of the population lived under abject poverty, the very concept of 'India Shining' was certainly not a feel-good factor."
By April 2003, Indian share market had an inflow of $4.1 billion, rupee the third-best performing currency against the dollar and India best performing economy after China. BJP reckoned that these would provide enough momentum for Vajpayee, except that these metrics are chiefly the concern of the middle class.
That aside, Vajpayee-led BJP "wanted to break away from its branding as a 'temple party'" and by shunning the mandir, it managed to alienate its core voters and RSS, VHP cadres in working for its electoral cause.
Modi has no plans of becoming another Vajpayee.
He has made second term in 2019 his top priority. And is working assiduously towards that end. The Prime Minister has taken two important lessons from NDA's 2004 debacle.
One, infrastructural and urban development, while necessary, are structural reforms that give long-standing but delayed returns. In the short term, for an economy that is overwhelmingly still agrarian and hopelessly dependent on monsoon, rights-based entitlements cannot be done away with.
The Congress may have stalled growth, widened the fiscal deficit and miserably failed to implement most of their rights-based schemes but the fact that they professed to be with the "gareeb, kisaan and pichde warg" has helped them win election after election. It is another matter that a government should not need a justiciable rights-based act to be whipped into doing its work, providing food, education, healthcare and sanitation for the poor.
Modi came to power riding a reform agenda and promised to do away with the various social schemes of the UPA such as the NREGA or the MNREGA, but has taken a stunning U-turn since assuming office. From a right of centre spectrum, the BJP — as the 2016 Budget showed — has moved to a more centrist position. Arun Jaitley's budget had a clear socialist slant and the stamp of Modi on it was clear. It explicitly focused on improving the situation in rural India and providing relief to the agricultural sector. The social spendings increased manifold. It was evident that 'suit boot ki sarkar' jibe had drawn blood.
Now social spendings need resources. Where would the money for these expansive schemes come from? This is where Modi took his second lesson from NDA's 2004 defeat. A series of recent steps indicate that the PM is unwilling to woo his core votebank, the middle class, anymore.
The 2016-17 Budget had no significant tax sops for middle class. Instead new taxes were piled on. The service tax rate increased from 12.36 per cent to 15 per cent, a 21.3 per cent increase in the last two years. This makes everything from telephone bills to broadband internet, watching movies to eating out with families costlier.
The NDA government has refused to pass on the windfall benefits of a crash in oil prices in global markets with a variety of taxes and cesses , denying the motorcycle or small car owners some extra cash in pocket.
Not just that. The government, in a stated bid to make India a pension-based society, announced in the Budget that interest earned on 60 per cent of provident fund (PF) contributions after 1 April, 2016, will be taxed at the time of withdrawal, a plan it had to roll back after vociferous protests from the salaried class.
At least in the medium to short term, it is quite evident that Modi is focusing on the underclass and ramping up social spending. And in doing so, he is levying a plethora of taxes at the risk of antagonizing the middle class. He either thinks that this bloc is too fractured to make a difference at the hustings or there is time yet to woo them back.
But Modi's friction with the middle class has gone beyond 'tax terrorism'.
A demographically young India which wants jobs and development is uncomfortable with BJP's core Hindutva agenda. Modi was able to differentiate himself from other Prime Ministerial candidates in 2014 by tapping into the developmental aspirations of a cross-section of middle India that felt frustrated by the UPA government's scams and poor economic record. Many neutral or swing voters went along with his 'minimum government, maximum governance' slogan. Building temples or banning beef was not a promise that enthused them.
However, as PM, Modi has either been unable to contain the Sangh agenda or defang the Hindu far right as he did as a Gujarat chief minister or he reckons that this core support base is too precious to be challenged. The way the likes of Yogi Adityanath, the BJP MP from Gorakhpur who on Saturday during a Ram Katha programme in Uttar Pradesh said that Mother Teresa was part of a "conspiracy for Christianisation of India", has been allowed to indulge in polarizing topics, it appears that BJP's strategy in states such as UP would be to embark on a combined approach.
The Prime Minister in his rallies will exclusively focus on development, the ground strategy will focus on caste-based equations while some of the hotheads will be allowed to soft-polarize the electorate. This might be a good electoral strategy, but the middle class sees this as a deviation from the path Modi had promised to take.
As if attacking India's institutions and appointing mediocre political stooges like Pahlaj Nihalani and Gajendra Chauhan wasn't enough, Modi's handling of l'affaire Raghuram Rajan has angered the middle class even further. Arguments can be made on both sides and a government is entitled to appoint the public servant it chooses but the RBI governor is a man of great intellect, integrity and acclaim. The middle class looks up to such figures. Whether or not it's true, the perception is that the former IMF chief economist was made to leave and that certainly hasn't pleased this section.
Modi had branded himself as the champion of a neo-liberal middle class. The latest revisions prove that he has no dogmatic belief in any ideology. He is rather a pragmatist who is solely focused on getting re-elected in 2019.
Subscribe to Moneycontrol Pro at ₹499 for the first year. Use code PRO499. Limited period offer. *T&C apply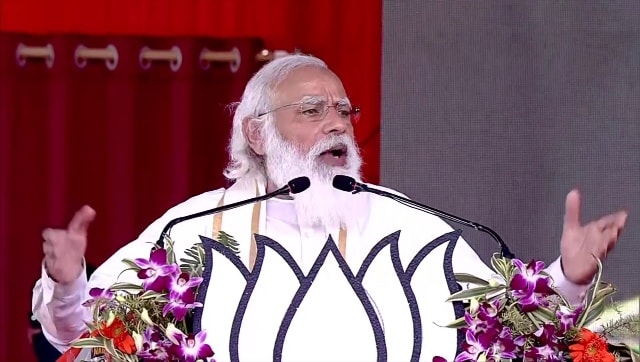 Politics
The prime minister also accused the Mamata Banerjee-led Trinamool Congress government of not transferring funds of central schemes to people in the state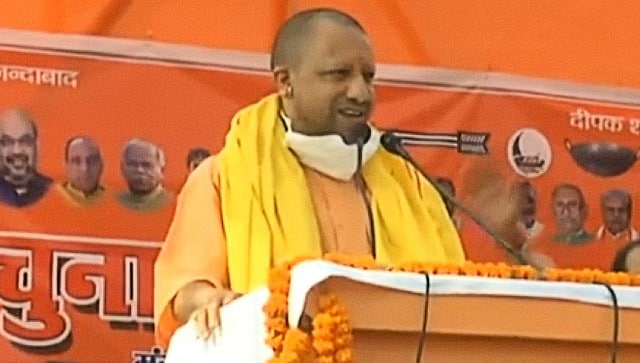 India
The Uttar Pradesh Prohibition of Unlawful Religious Conversion Bill, 2021, was passed after a voice vote in the state Assembly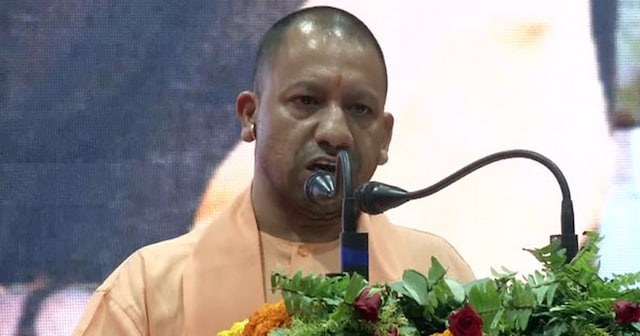 Politics
Though the Kerala High Court had made remarks against 'love jihad'' in 2009, the state government has done nothing to check it, Adityanath claimed while inaugurating the state-wide "Vijay Yatra"