Is Akhilesh Yadav govt helping Owaisi by stopping him from holding rallies in poll-bound UP?
In the past one year, the UP government denied him permission to hold public meetings more than a dozen times on the grounds that he would deliver incendiary speeches of the kind he had made in the past. But is Owaisi really losing much by not sharing his wisdom at public meetings?
Let's get this right first. Asaduddin Owaisi is fed up. The 47-year-old Lok Sabha member from Hyderabad and president of the All India Majlis-e-Ittehadul Muslimeen (AIMIM) is simply tired of confining his politics to the vicinity of the banks of the Musi.
The political fatigue has afflicted the man for some five years or so, and it's beginning to tell on him. And encouraged by the mild success of his past forays into Maharashtra (where his party has two assembly members) and other states, he now has his tired eyes firmly set on elections next year in Uttar Pradesh.
But his path to national stardom via UP is riddled with two big potholes. One is that the Akhilesh Yadav government is not letting him address rallies in Uttar Pradesh. The other is that his talk of cobbling up an alliance between Muslims, Dalits and Other Backward Classes under the umbrella of a Muslim party is confusing the hell out of a lot of people, which again include Muslims, Dalits, and Other Backward Classes.
As for the rallies, he was once again banned from addressing a meeting in Kanpur on Sunday. In the past one year, the UP government denied him permission to hold public meetings more than a dozen times on the grounds that he would deliver incendiary speeches of the kind he had made in the past.
In recent past, Asaduddin and his party colleagues have made their anti-Hindutva rants somewhat less offensive, but even the toned-down oratory has enough potential to raise communal hackles.
But is Owaisi really losing much by not sharing his wisdom at public meetings? Probably not.
Each time he is stopped from holding a meeting, he is on the front pages of the local media asking: "Why is Akhilesh Yadav scared of me?" This time, he was also quick to seize the chance to "challenge" political parties to debate the status of Muslims in India.
All this only helps Owaisi's 'Muslims-are-always-the-victims' campaign. The message travels to those very sections of Muslims whose support he is seeking, perhaps more effectively than any rally would have conveyed it. And with 1.36 lakh Twitter followers, he knows how to fire up social media. Each time he is denied his "fundamental right of free speech", he gets gigabytes of sympathy from supporters.
Then he carries the message forward to his partymen and others at "indoor" meetings in Uttar Pradesh, which need no government sanction.
And Owaisi knows how to turn adversity into advantage. Often, his enemies fall into his traps like flies into spider's net. In June, he offered legal assistance to those arrested in Hyderabad for suspected links with Islamic State. There was nothing illegal about it. Having studied law in London, Owaisi knows that pretty well. Never mind that, in India, the state provides legal help to those who need it.
But the BJP fell for his bait, hook, line and sinker. Some in the party even wanted him arrested for trying to help terrorists. Owaisi must have smiled to himself. All that hoo-ha must have helped him gain the support of a certain section of Muslims who may never have even thought of backing him before.
But for now, the first item on Owaisi's political to-do list is to turn AIMIM into a national party.
Owaisi's grandfather Abdul Wahed Owaisi added 'AI' (All-India) to MIM when he took control of the party in 1958. Wahed was plain lucky to grab the party's leadership, as Ajaj Ashraf explains in this Firstpost article.
But Wahed did nothing to make it really 'All-India'. After his death in 1976, his son Salahuddin Owaisi led the party for 32 years. He too did little to expand the party's horizons. After Salahuddin's death in 2008, his son Asaduddin took over. And if all this makes that party sound like a family enterprise, much like the Congress with which it had links in the past; push that thought aside for now.
What Asaduddin wants right now is to do what his father and grandfather hadn't. He has no desire to let 'AI' remain in the party's name as mere embellishments, or just to differentiate it from other outfits like in the case of Jayalalithaa's AIADMK.
Owaisi has been trying hard at it. But his expeditions to other states so far have fallen short of his expectations.
In 2012, AIMIM netted 11 seats in the Nanded civic body election. In 2014, it won two seats in the Maharashtra assembly. Considering that AIMIM has only seven members in the Telangana Assembly and one member (Asaduddin Owaisi) in Lok Sabha, two MLAs in Maharashtra doesn't look too bad.
But last year, the party lost all the six seats where it fielded candidates in the Bihar Assembly elections and all the 28 it contested in Bengaluru Corporation polls. But it won an impressive 26 seats in the Aurangabad Corporation last year, coming second to the BJP-Shiv Sena combine. And earlier this year, the AIMIM lost both the seats it fought for in Tamil Nadu Assembly polls and the Bikapur Assembly by-election in UP.
Owaisi hopes to do better in the UP assembly elections next year.
To do that, he knows he must re-brand his party. But he doesn't seem to have figured how to go about it.
For a party, which had opposed Hyderabad's entry into India at the time of Independence and whose "razakars" massacred Hindus and were in turn massacred by them, whose leaders actively fomented communal trouble till 1970s, re-branding itself as a nationalist party isn't proving to be easy. During the 32 years that Asaduddin's father Salahuddin headed AIMIM, the party didn't cover itself with any secular glory.
Salahuddin was trouble. But his son now tries to keep clear of it — clear of physical trouble, that is— though he relishes verbal guerrilla war and revels in the adjective-crazy media's description of him as a firebrand.
Despite Asaduddin's repeated declarations that his party works within the framework of the Indian constitution and is opposed to jihadists and terrorists, he is unable to shrug off his communal cloak. He is seen no more than a Muslim politician, out to polarise Muslims and cocoon them permanently into a bloc, separate from the rest of Indians.
What makes matters worse for Owaisi is that Muslims are not a homogenous vote bank. Some Muslims choose a party which they believe will save them from the threat they perceive from Hindutva forces. Some choose a party only if it has a winning, government-forming potential. What confounds the confusion is the varying extent of radicalisation among Muslims that influences them to vote differently.
To broad-base his party, Owaisi throws Dalits into his narrow sweep of Muslim politics. This combination, in fact, backfired badly  in the Bikapur by-election in UP where he fielded a Dalit.
And to anyone who points out that AIMIM only splits the Muslim vote in a way that helps the BJP, his stock answer has been that he is not a "coolie of secularism" and that Muslim politicians of all parties have failed the community.
The AIMIM has been the Bajrang Dal of Muslims. Now Owaisi wants to turn his outfit into the BJP of Muslims. What Owaisi cannot understand is that, in India's electoral politics, one and one don't add up to two. He needs an Amit Shah to teach him that.
The author tweets @sprasadindia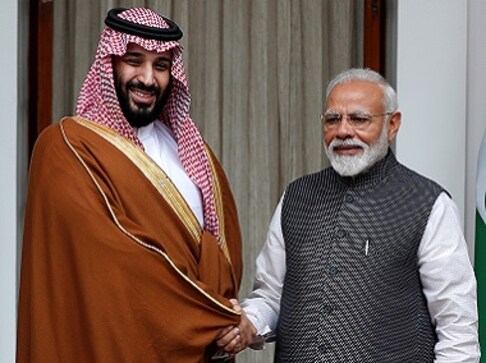 World
India's ties with Saudi Arabia, one of the world's leading oil producers and host to nearly three million Indians, have generally been on an upswing
India
Pak ISI-trained terror module busted with 6 arrests, festivals were likely target: Find Latest Terror Attack News updates at Firstpost.com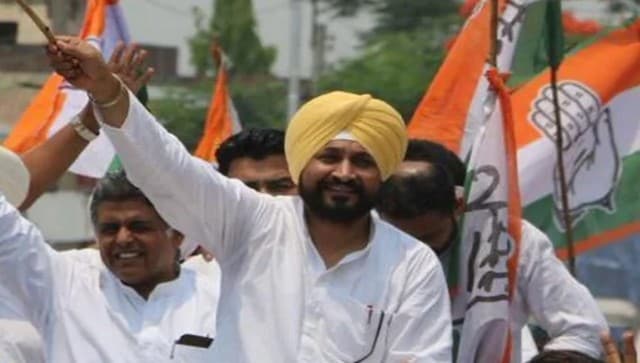 Politics
The development comes after much speculation with the names of Sunil Jakhar, Navjot Singh Sidhu, Tript Rajinder Singh Bajwa and Sukhjinder Singh Randhawa doing the rounds for the top post