Inside story: The real reason why Rajnath didn't want Goyal but Mehrishi as Home Secretary
The process to remove LC Goyal from home secretary's post began early last week. The trust deficit between Home Minister Rajnath Singh and his department secretary had been building for the past few months.
The process to remove LC Goyal from home secretary's post began early last week. The trust deficit between Home Minister Rajnath Singh and his department secretary had been building for the past few months. It had gradually reached a point where Singh had come to realize that he couldn't carry on with a situation where he could trust the bureaucratic head of his ministry for policy formulation and delivery.
An informed source told Firstpost that what proved to be the proverbial last straw was Goyal's move to make internal shuffling of packs in the home ministry, and re-allocation of work to the officers without the knowledge of the Home Minister. When Rajnath Singh came to know about it he directed that the process must immediately be stopped and be taken up at a later date with due consultation. Even though the shuffling of work allocation was stalled, there were indications that Goyal still wanted it to be pursued.
It was at this point that Singh took up the matter with Prime Minister Narendra Modi, giving a detailed account of difficulties faced while working with Goyal because of his "approach and attitude." There was long list of grievances against Goyal, broadly suggesting that he didn't fit in pace and approach in which the ministry under the new political dispensation wanted to function. Sources also suggested that even though it was Singh who sought for Goyal's removal, he didn't ask for appointment of any particular officer as his replacement.
A home ministry official said that Goyal would often sleep over a file or find ten different reasons to negate a particular move. His approach to work was of a typical sarkari saheb, who would keep looking to the rule books, precedents to seek endless clarifications, which would take the steam out of a move. At times his approach to a project would amount to virtually killing an initiative.
This would often frustrate Singh but since Goyal was handpicked by the government on recommendations of 'someone from within', Singh gave him (Goyal) a long rope and time to get in sync with the thought process of the current dispensation. Goyal had joined the ministry only in February this year after an ignominious exit of Anil Goswami. There were also complaints that Goyal misbehaved with other officers in the ministry.
Sources also alleged that apart from dragging his feet over important initiatives of the ministry, Goyal would go an extra mile to impress PM Modi and his office. He also, at many occasions, did not inform the home minister of initiation and progress of his work. One such issue was the move to remove Iran from the list of countries put under the restricted visa category. Around 10 days ago, the ministry had issued a notification suggesting liberalization of its visa policy with regard to Iran, striking it off from the prior referral category (PRC) of countries. Three categories of visas, including, employment, conference, students and research visa were on the restricted list.
On the sidelines of the BRICS summit held in Russia's Ufa this July, Prime Minister had promised the President of Iran that India will liberalise its visa policy with regard to Iran in order to strengthen their relationship with India. But Goyal chose to completely bypass the home minister. Singh got to know of the development only when Goyal presented it before him for approval.
The ministry officials also challenged media reports suggesting that Goyal had be exited because he was making his unhappiness known over the way Naga peace accord was reached without keeping him in confidence. "This has never been an issue with the ministry. We have no idea who is feeding this story. The interlocutor for Naga peace talks RN Ravi was officially appointed by MHA and was reporting directly to the NSA. The PM was keenly monitoring the developments. This was known to all concerned. So where is the issue of Goyal's happiness or unhappiness", the official maintained.
The official from the home ministry told Firstpost that reports, which claimed that MHA denied security clearance to Sun TV, which was one of the grievances of Goyal, was an issue where the home ministry and the PMO were in sync. The finance and the IB ministry though had different views. Goyal had no issues with non issuance of security clearance of Sun TV, he added.
After a few initial hiccups, Singh has now gained in political stature within the ruling establishment. His standing to the ground for Sushma Swaraj, Vasundhara Raje in Lalitgate and Shivraj Singh Chouhan in Vyapam, as also his parliamentary performance and measured public comments, have enhanced his position as a leader in his party and Sangh Parivar.
The new home secretary Rajiv Mehrishi, like foreign secretary S Jaishankar, is considered to be a doer. Mehrishi has also worked closely with Rajasthan chief minister Vasundhara Raje. He was the state chief secretary before being picked up to hold key post of union finance secretary. He has worked twice with Jaitley, as economic affairs secretary in finance till Monday and earlier in 2001-04 as joint secretary in corporate affairs ministry. Now, Mehrishi, is making a new beginning with Rajnath Singh, of course with express approval from the Prime Minister.
Find latest and upcoming tech gadgets online on Tech2 Gadgets. Get technology news, gadgets reviews & ratings. Popular gadgets including laptop, tablet and mobile specifications, features, prices, comparison.
World
India has joined a long list of countries in which concerns have been raised about whether such institutes are propaganda arms of the Chinese State
India
Artillery guns, assault rifles, sonar systems, transport aircraft are among the high technology weapon systems on the list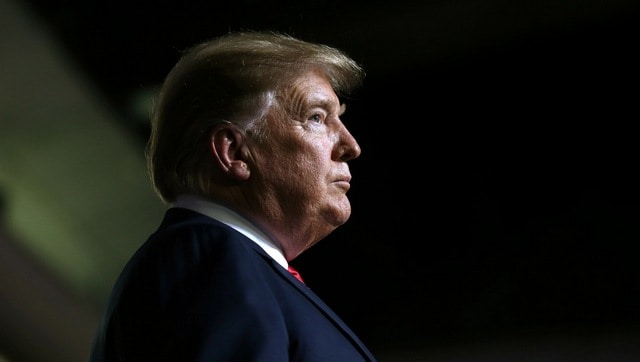 World
The possibility of an ugly November has emerged more starkly as the US president complains that the election will be rigged and Democrats accuse him of trying to make that a self-fulfilling prophecy