Ink the new weapon for political protest? Delhi's deputy CM Manish Sisodia becomes latest victim
It seems that ink has emerged as the new weapon of choice for protests targeted at politicians or against anyone remotely associated with politics.
It seems that ink has emerged as the new weapon of choice for protests targeted at politicians or against anyone remotely associated with politics.
As it happened on Monday, ink was thrown at Delhi's deputy chief minister and Aam Aadmi Party (AAP) leader Manish Sisodia after his meeting with Delhi's Lieutenant Governor Najeeb Jung.
The incident occurred outside Jung's office when Sisodia was interacting with reporters. The L-G had asked Sisodia to return to Delhi from his holiday in Finland on account of the chikungunya and dengue crisis in the capital.
Sisodia's tour became the subject of controversy as the national capital has been struggling with an outbreak of the vector-borne diseases. Till now, the diseases have claimed 27 lives and over 3,000 people have been infected.
While the deputy CM reportedly claimed that the attack was a conspiracy of the Opposition, Brajesh Shukla, the person behind the ink attack, reasoned, "He is going abroad on our money and people of Delhi are suffering."
According to news reports, 35-year-old Shukla, a self-proclaimed founder of Swaraj Janta Party, who was later arrested by the police, shouted that he was an "angry citizen of Delhi" who was concerned by the wastage of public money by the AAP ministers.
Demonstrations with black flags, posters, wearing black badges, or hurling shoes have been some of the most common forms of protest that have been used previously in the country. Right from trade union members to teachers, all have used one form or the other to register their protests against the establishment.
The black flag and black colour in general, have been associated with anarchism since the early 1880s.
https://twitter.com/ANI_news/status/777766964643016704
During India's freedom movement, however, freedom fighters used tricolour (Tiranga) to stage protests against the British. The Tiranga was a powerful symbol of protest that united the country against the foreign rule.
The use of ink, however, has recently emerged as a tool to target a particular section of politicians or public figures. Instead of blackening their faces with black paint, the protesters now throw ink to drive their point home.
Few cases in recent times where ink has been used for protests:
17 September, 2016: Angry Aiims students threw ink at Union Health Minister JP Nadda in Bhopal.
17 January, 2016: Ink was thrown at Delhi CM Arvind Kejriwal by a young woman when he was addressing a 'thanks giving' rally following the 'success' of his government's odd-even experiment.
12 October, 2015: Shiv Sena blackened columnist and politician Sudheendra Kulkarni's face with ink to protest ex-Pakistani minister Khurshid Mahmud Kasuri's book launch in Mumbai.
23 August, 2014: A Shiv Sena worker threw ink at the Maharashtra's Revenue Minister Balasaheb Thorat, at Sangamner in Ahmednagar district.
08 August, 2014: Maharashtra's Cooperative and Parliamentary Affairs Minister Harshvardhan Patil, suffered injuries in his eyes when ink was hurled at him by the agitators demanding Scheduled Tribe (ST) status for the Dhangar (shepherd) community.
25 March, 2014: Ink and eggs were thrown at Kejriwal during his Varanasi visit.
08 March, 2014: The then AAP leader Yogendra Yadav's face was smeared with ink when he was addressing a public gathering at Jantar Mantar in Delhi.
14 January, 2012 : A person threw black ink at Baba Ramdev in Delhi.
https://twitter.com/ANI_news/status/777768018319331328
Why ink?
"Throwing ink or smearing a person with ink is more an act of symbolism. It's like a protester trying to send a message that I would put a blot on your 'white kurta', which symbolises politics of high morals. It's a comment on the whiteness of the kurta that symbolises purity of persona and blackening of it is an act of protest, when the leader fails to live up to one's expectations," Prof Anup Dhar, associate professor of Psychology, Ambedkar University, Delhi told Firstpost.
Explaining the psychology behind the act of throwing ink, Professor Dhar, who was also a former research fellow with Kolkata's Asiatic Society, said: "Ink is not thrown on every political leader as a mark of protest. Usually, a person throws ink on that particular leader who has been held high on moral grounds. There is a sort of hierarchy in the act of smearing with ink," Dhar said.
"In the case of AAP leaders, who were held on high moral grounds by the voters of Delhi, ink was thrown by a person when he felt cheated. If a leader presents himself on high moral grounds, failure to meet his voters' expectations leads to such a reaction," Dhar added.
Sports
Saunders' protest is the first test of International Olympic Committee rules which ban protests of any kind on the medal podium at the Olympics.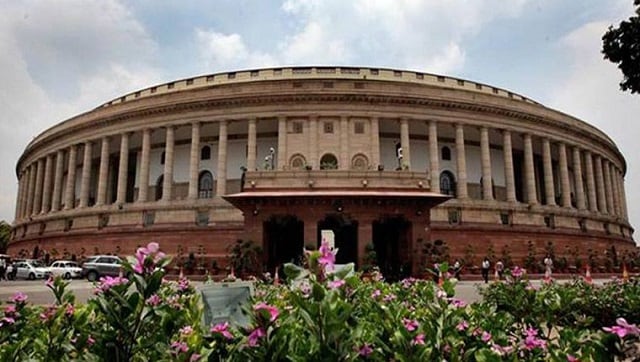 Politics
Meanwhile, the Centre is likely to move a suspension notice against 10 Lok Sabha MPs after they threw papers and tore placards in the House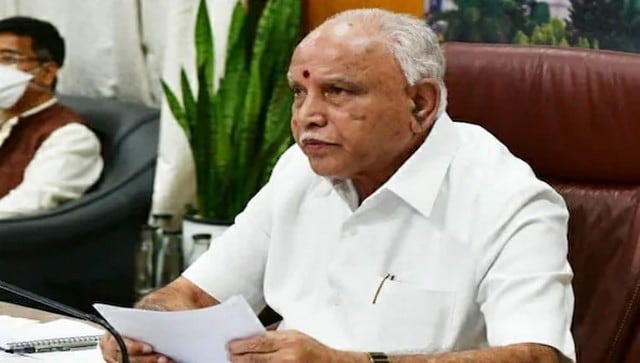 Politics
The 78-year-old Yediyurappa belongs to the older generation of politicians who started their service to the public as a teenager (in his case with the Rashtriya Swayamsevak Sangh) and did not hail from either a political or an affluent family