Indira Gandhi had more success in Kashmir than any other PM, a bad ending shouldn't overshadow her record
On her birth centenary, however, it is worth recalling that Indira's overall record of responding to the challenge in Kashmir was far more effective than that of any other prime minister.
Sometimes, a bad ending can overshadow the most magnificent saga.
Indira Gandhi's strategic blunders in June 1984 tend to obscure the rest of her record on Kashmir and Punjab.
There is no denying that the last phase was disastrous. Sending the army into the Golden Temple cost her life, and complicated the political challenge in Punjab.
Less than four weeks later, she made the mistake of replacing Farooq Abdullah as chief minister of Jammu and Kashmir with his brother-in-law, GM Shah. The move caused a public backlash, and the continuing mistakes of her successor (son) pushed the situation in Kashmir over the brink during the five years following her death.
On her birth centenary, however, it is worth recalling that Indira's overall record of responding to the challenge in Kashmir was far more effective than that of any other prime minister.
She remained purposefully engaged with different dimensions of the daunting issues there, and achieved amazing success.
Wake of war
She started out with a huge challenge, having inherited power in the wake of the 1965 war. Her predecessor, Lal Bahadur Shastri, died of heart failure after signing the peace agreement in Tashkent, in which he ceded back to Pakistan the minor but strategically significant bits of territory the Indian Army had won, mainly the Haji Pir pass, which connects Uri with Poonch.
A couple of years after taking power, Indira set up Research and Analysis Wing (RAW) as a separate external intelligence agency. It focused on the deteriorating situation in East Pakistan. Then, immediately after winning general elections in March 1971, she ordered the army to prepare for war there.
After winning the war resoundingly at the end of that year, she got the new prime minister of Pakistan, Zulfikar Ali Bhutto, to turn the Jammu and Kashmir Ceasefire Line into the official border.
However, she accepted his argument that he would be deposed if he agreed outright. So a 'Line of Control' was agreed as a first step. That was a mistake, for the border was never formalised. Political turbulence within India, for which Indira blamed a 'foreign hand', contributed to the failure.
Landmark accord
Indira's really big success was domestic: Her agreement with Sheikh Abdullah. The process had begun by 1968 (when men associated with the Plebiscite Front contested by-elections), and formal talks were already under way before the 1971 war.
By 1974, Abdullah had agreed to return to power as chief minister, accepting the much reduced powers of that office. (The state's chief executive was called 'prime minister' until February 1964.)
So much had Indira worn down Kashmir's politicians that Abdullah was even ready to take power as a Congress chief minister. He paid the 25 paise membership and donned a Gandhi cap at the Jammu Congress office in early 1975. But at the last minute, the Congress decided to give him 'outside support' so that it retained the whip hand.
Indira must have calculated that, once the tallest leader of Kashmir was back in office under the Indian Constitution, Pakistan would have to take the next step with regard to the 'Line of Control'. Immediately after the 'Indira-Sheikh accord', she posted DP Dhar to Moscow, no doubt to pave the way for international agreement. Dhar had been a minister and key advisor on the state since at least 1948.
However, the West remained strongly supportive of Pakistan.
Indira persevered even after Bhutto was deposed. A couple of years after she returned to power in 1980, she nominated then foreign secretary MK Rasgotra to negotiate a resolution with Pakistan. Rasgotra and his counterpart, Niaz Naik, worked out a detailed agreement between 1982 and 1984, but General Zia nixed it at the last moment.
Turbulent politics
The political relationship between Abdullah and Indira remained turbulent right from 1975, but she deftly kept it on an even keel. Adbullah even campaigned for her in 1980, although he did not ally the National Conference with the Congress.
(Ironically, Indira's nominee to replace him as chief minister when she tried to withdraw Congress support in 1976 and 1977 was Mufti Mohammed Sayeed, who left the Congress with VP Singh in 1987, and formed the Peoples Democratic Party in 1999. When she was in her teens, his daughter, Chief Minister Mehbooba Mufti, met and was inspired by Indira.)
The relationship between the Congress and the National Conference became rocky after Abdullah died in 1982. Indira was treated to gross obscenity during the 1983 election campaign, and she was most upset when Farooq Abdullah joined such leaders as NT Rama Rao and Jyoti Basu in a national campaign against her.
Such events pushed Indira to unseat Farooq Abdullah in 1984, but, to her credit, she hesitated when some of her advisors first suggested it. She told one of her aides 'you don't take risks with Kashmir'.
Her father followed that dictum. So have several other prime ministers.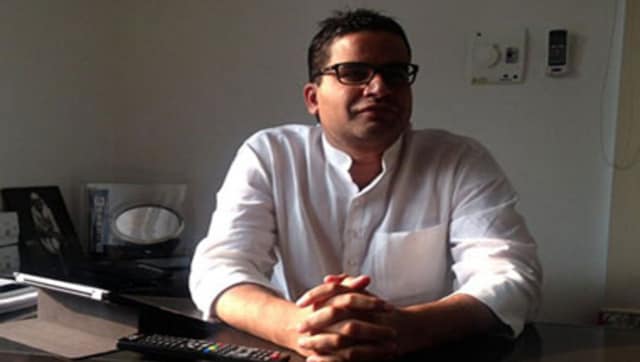 Politics
The newest twist in the tale came on Wednesday when Rahul Gandhi aide Archana Dalmia sent out a tweet giving Kishor a 'warm welcome into the Congress family' only to subsequently delete it
India
An official statement said that a blinking red light was observed by the troops at a height of 200 metres but the object went back across the border after personnel fired at it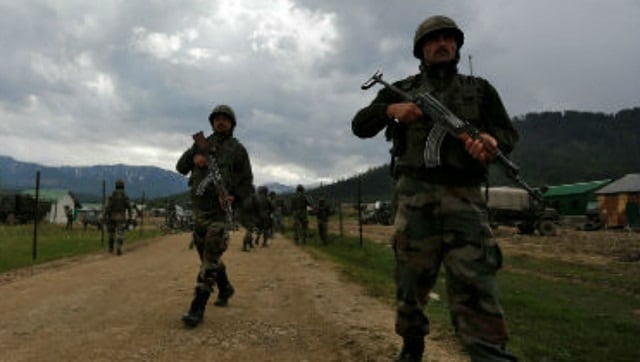 India
The police said that one of the militants, identified as Fayaz War, was involved in several attacks and killings of civilians and security personnel. He was the last perpetrator of violence in north Kashmir