India's Mission Kashmir: Cripple security forces, wring hands as pro-Pakistan agents take control
All that we have done, faced with a coordinated attack in Kashmir, is to wring our hands and cripple the only apparatus that could have restored some sort of normalcy, paving the way for confidence-building measures in the future. Win the battle first, winning hearts and minds will follow.
India is in the middle of an undeclared war over Kashmir. And we are losing the fight. Not only because we don't understand the nature of the beast, the sad truth is we are not even interested. As New Delhi alternates between hackneyed responses to an inscrutable attack and futile promises of healing touch that evoke derision in the Valley, the enemy has taken the battle right till our doorstep and like metastatic cancer, it is using our own agencies against us.
Our political parties remain in stout denial, the hands of our security agencies have been tied at the back and our liberal intelligentsia — not for the first time — is busy helping enemies of the state in building a false narrative against India as a brutal regime.
When a territorial integrity of a nation is threatened, when non-state actors and hostile enemy states fuel discontent within our boundaries and create a situation where young lives are lost and maimed, it is expected that political parties will settle their differences and pull in one direction for a greater cause. Yet the 'compulsions' of our Parliamentary democracy are such that even in this hour of crisis, our opposition parties (be it in Jammu and Kashmir or at the Centre), are busy fishing in troubled waters to meet their narrow ends.
The latest canard being spread, an unholy routine that we are forever doomed to repeat, is that Jammu and Kashmir is not a law and order problem and that it requires a "political solution". An eight-member Kashmiri delegation, led by former chief minister Omar Abdullah, told Modi it was "dismayed" at the lack of a "political approach" in dealing with the current unrest.
In his assertion of a 'political solution', National Conference leader Abdullah was backed by Congress that on Sunday said "if you think the issue of Jammu and Kashmir is a law and order matter, then you are wrong. Kashmir is not an issue of law and order. It is a political issue and we should see how to progress with a solution."
Political approach? What exactly is this political approach? Is this some sort of a dialogue process with mainstream political parties which will involve confidence-building measures? Things become clearer when we look at the demand in entirety.
In a memorandum, the Kashmiri delegation that met the Prime Minister on Monday urged him to start a "dialogue" with all stakeholders.
"We are of the firm opinion that the Central Government should waste no further time in initiating a credible and meaningful political dialogue with all stakeholders to address the unrest in the state," the memorandum read.
Since the mainstream political parties are already either in dialogue with the Centre or have an alliance with it in the state, the delegation demand of meeting "all stakeholders" can only be an euphemism for separatists and Pakistan-sponsored terrorist and Islamist forces.
In other words, the Indian state must start a dialogue process with the very agents that are spreading discontent and inciting violence in the Valley — the ISI-puppet Hurriyat Conference and sundry pro-Pakistan, Islamist separatist groups operating in Kashmir like the Jammat e Islami and the Dukhtranan-e- Millat who are being actively funded by Islamabad.
And the magical belief from these political parties and even a section of the media is if the Centre initiates dialogue, forces that threaten India's territorial integrity and turn our citizens against us will somehow be convinced to drop their demands and let Kashmir be as it was — in a state of sullen acceptance. This is either the most cynical political strategy or a cannabis-fuelled Utopian dream.
Consider the Hurriyat reaction to Prime Minister's statement, released on Monday after meeting the all-party delegation. Modi expressed "deep concern and pain" at the prevailing situation and appealed for the restoration of normality. He "emphasised that there has to be dialogue and we need to find a permanent and lasting solution to the (Kashmir) problem within the framework of the Constitution."
What do these six words — within the framework of the Constitution — mean? The Jammu and Kashmir Constitution, which came into effect on January 26, 1957, accepts accession to India. Article 3 of that document states: "Relationship of the State with the Union of India:- The State of Jammu and Kashmir is and shall be an integral part of the Union of India."
So it indicates that the Centre is willing to talk — even, it would appear, to separatist forces — provided the premise of it being held within the 'four corners of the Constitution' is met.
Hurriyat, which simply wants 'azaadi' from India, reacted with disdain.
It said: "Hurriyat Conference chairman Syed Ali Geelani said for the lasting solution of Jammu and Kashmir dispute, the Indian state must shun state violence and uphold international law, respect and adhere UN charter and especially the UN resolutions on Jammu and Kashmir." And Dukhtaran-e-Millat chief Aasiya Andrabi said "people must not pay heed to the useless activities" of mainstream politicians of Kashmir.
So much for dialogue process.
The point is, Pakistan now believes that if not a Kargil-style convention war, at least a Palestine-style, never-ending intifada against the Indian state can be fuelled by exploiting India's demography and creating within the Valley a state of permanent unrest. It shall be fought on three fronts. By employing non-state actors like Hafiz Saeed and Syed Salahuddin to foment terror, funding the Hurriyat and other pro-Pakistan agents to incite daily violence and launching a vicious propaganda war to show India as an "oppressive, rogue force" before the world community.
Pakistan-based scholar Ayesha Siddiqa writes in a recent column in The Wire: "There is also the threat of the Islamic State (IS) finding sympathisers in the valley… Rawalpindi may not have the capacity to do another Kargil but the Kashmir uprising turning Palestinian intifada-like is considered a preferred option. Indeed, the images of bullet-riddled bodies and faces in the media are what Rawalpindi and its JuD allies hope for. At least in the short to medium term, this will turn India's promising image around the world on its head."
While waxing eloquent about a 'political solution' to this problem, we are not only undermining its magnitude and seriousness, we are also playing into the hands of our enemies. As long as Pakistan continues to back terrorist operating in the Valley, is a political solution possible? The government believes that Islamabad has poured Rs 24 crore in the last three weeks only to keep the embers burning. "With the kind of money being pumped in it is unlikely that protests will die down. The youth of the valley are being paid to continue with protests and attacking security forces," reported NDTV.
The way attacks are being synchronized against police stations in four south Kashmir districts of Pulwama, Shopian, Kulgam and Anantnag indicates a level of planning and execution that doesn't fit the narrative of "vociferous protests from school children and angry young men".
In the 21st century, technological developments have ushered in a sea change in the dynamics of war. The battlefield now lies wide open, amenable to easy manipulation due to faster communication and close-knit international networks. In this new-age war, all familiar metrics of military might is useless and even counter-productive. Why? Because the enemy frequently uses non-combatants as shields and even a single casualty, which is inevitable during violence, provides the other side a narrative of victimhood and grievance which can then be exploited to recruit and expand the uneven war.
It has become fashionable of late to denounce India's security forces as "brutal" and "excessive".

Truth to tell, a casualty figure of under 70 (that also includes security personnel) in 45 days of explosively violent unrest show that India's security agencies were admirably restrained in face of provocation. The number of deaths is put in perspective when it is compared to casualties in zones of large-scale, sustained violence around the world. Among the huge number of people injured so far, many are security forces. Protesters have set fire to police stations, bolted away with automatic rifles and regularly attacked security installations. The choice of missiles are often stones but there have been reports of attacks with hand grenades and even petrol bombs. On 16 August, for instance, 300 people reportedly attacked a bus in Budgam carrying CRPF jawans, who opened fire. Five were killed.
How have we responded? We have asked our forces to exercise even more restraint. This has emboldened the violence mongers and kept alive the daily dose of bloodshed. Our counter-violence strategy is so self-defeating that our police forces are feeling insecure and the non-state actors are getting a free run.
A Times of India report points out how demoralized J&K policemen are afraid of being the target of mobs, and allege they have been 'abandoned' by the government. Houses of dozens of policemen have been burnt down and that almost every family, especially those of officers, has received threats.
In four districts of Kashmir have descended into anarchy with hundreds and thousands holding 'azaadi' rallies almost daily in absence of an effective police force. Out of 36 police stations in these districts, only three —one each in Pulwama, Rajpora and Awantipora — are functioning with any semblance of efficacy. Barring these, all cops have evacuated police stations. Most have turned into empty shells now guarded by the Army and CRPF.
Is this how we plan to usher in normalcy in Kashmir? All that we have done, faced with a coordinated attack, is to wring our hands and cripple the only apparatus that could have restored some sort of normalcy in Kashmir, paving the way for confidence-building measures in the future. Win the battle first, winning hearts and minds will follow.
World
Lieutenant General Faiz Hameed is also expected to discuss issues relating to security, economy and other matters with the Taliban leadership
World
Fearful of a repeat of the Taliban's previous brutal reign between 1996 and 2001, Afghans have been staging small, isolated demonstrations in cities including Kabul, Herat and Mazar-i-Sharif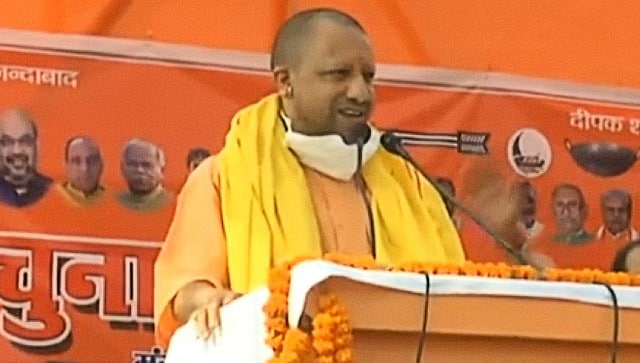 India
National Conference vice-president Omar Abdullah took to Twitter on Sunday to criticise the chief minister's remark.