India's creeping federalism isn't good for Centre or states
In India, federalism is happening by stealth, and so is centralisation in some areas. This is not good for we are becoming federal in the wrong areas.
Someone once said that in India decisions don't get taken. They just happen.
Creeping federalism is a case in point. And it seems to be creeping into all the wrong places. Creeping centralisation is also a reality, often in the wrong areas.
Federalism has crept into places where it shouldn't, and centralisation too. And it's not good for either centre or states. Consider:
Foreign policy is now no longer a pure central prerogative when state-level politicians are so powerful. Thus a policy on Teesta waters needs Mamata Banerjee's okay, a Sri Lanka Tamils policy needs the nod of Tamil Nadu politicians, and a deal with Pakistan on Sir Creek needs Narendra Modi's concurrence. Not that India's "soft-soft" Pakistan policy was in any way a national policy: it has been dictated by Manmohan Singh's belief as a Sikh that peace with Pakistan is crucial to Punjab – a key frontline state. This could be one reason why he is prepared to do deals that may not necessarily benefit India on Siachen or Sir Creek.
Article 356 – which gives the centre the power to dismiss state governments that are not being run in conformity with constitutional requirements – is now as good as abolished. Barring another instance like the Babri demolition, it is unlikely to ever be invoked in a major state in India. The states have effectively abolished article 356 as regional parties are steadfastly opposed to it. The centre instead uses the power to appoint governors to harass states – as HR Bhardwaj and Kamla Beniwal have been successfully doing to the BJP governments in Karnataka and Gujarat.
If there is a real constitutional breakdown in a state, the centre may not be able to step in. Nor are there any constitutional remedies to the misuse of gubernatorial powers in opposition-ruled states.
Another exhibit is the death penalty. Political pressure from the states has become a crucial factor in whether a death row convict gets to hang or not. The political calculus in Punjab, Tamil Nadu and Kashmir now decides whether the killers of Rajiv Gandhi, Beant Singh (former Punjab CM who was assassinated by Khalistani terrorists) and Afzal Guru (convicted for his role in the Parliament attacks of 2001) will finally end up being hanged or not.
Ajmal Kasab, the 26/11 terrorist, gets hanged all of a sudden because this decision plays well to the Maharashtra political gallery.
India is supposed to be a parliamentary democracy, but all parties have now turned presidential – barring the CPM and the Congress. The former follows an outdated leadership cabal system, and the latter an even more feudal dynasty model. But almost every other party is led by one leader – who is the only one who counts. The BJP is still resisting this model, but once Narendra Modi becomes the main face of the party, the BJP too will become presidential.
The presidential system in India is creeping up from below – from states to centre – even though the constitution deems otherwise.
India follows the first-past-the-post system of electoral democracy. This should make for stable majorities, but we have actually seen the opposite happening: we have achieved a form of proportional representation system for castes and communities by a system of caste- and community-based coalitions, not only at the centre but even in the states.
Till the seventies and even eighties, we had national parties and regional parties achieving solo majorities in states. Now most states are themselves fragmenting, thanks to this caste calculus. Barring some states in the Hindi belt and Gujarat, every other major state is effectively run by a coalition, or was run till recently by one, or will soon be looking for coalitions.
Federalism is creeping not only in terms of centre-state relations, but also within states. NDA rule saw the creation of three new states – Uttarakhand, Chhattisgarh and Jharkhand; UPA may still preside over the creation of Telangana. More splintering lies ahead.
However, less noted is the creeping centralisation of economic power even while politically the trend is towards devolution.
This trend is the direct fallout of the concentration of major financial powers with the centre, and the pressure from business to create a seamless common market in India.
Even though the constitutional scheme uses Finance Commissions (the 14th Finance Commission has just been announced with YV Reddy as head) to allocate a share of tax resources to the states, states have effectively been losing out on autonomous taxation powers since business wants seamless, simpler taxation.
For example, once the goods and services tax (GST) is legislated, no state will be able to have its own level of state taxes. States that lose out may get some form of compensation, but the autonomy is shrinking.
Similarly, pressure from business and the imperative of efficiency mean that taxes like octroi will ultimately be abolished – but this puts large metros and cities at the mercy of the state government for revenues. Economic efficiency is forcing a greater centralisation of taxation powers even within states.
Foreign direct investment and environmental issues are other centralising forces. Mining gets banned in states as the Supreme Court decides what is or is not acceptable in protecting the environment. FDI in retail is a central issue, but states have been given the right to not allow the Wal-Marts to enter. But if the issue goes to the WTO, Wal-Mart can claim unfair treatment and India will be forced to direct the states to fall in line.
Nothing better illustrates the financial power of the centre as the proliferation of centrally-sponsored schemes – now around 150, and which include so-called flagship schemes such as NREGA or the Sarva Shiksha Abhiyan. The Food Security Bill would be another CSS.
As a "Union of States", India is really administered internally by the states. It makes no sense for the Centre to run central schemes for states when it should merely be handing over the money for specific purposes to them. But central schemes are used as vote-buying machines by the Gandhi family, not to speak of other parties when they are in power.
The broader point is this: when major power-shifts happen instead of actually being discussed and legislated, we have federalism where we don't need it (in foreign policy), and we have centralisation where it is manifestly inefficient (as in NREGA and Food Security). This can't be good for either centre of states.
Isn't it time our central and state politicians rearranged our federalism along neater lines through well-thought-out constitutional amendments? Do we want federalism or centralisation by stealth rather than by design?
Sports
Last year's French Open was delayed by four months and held in September and October instead of its longstanding May-June slot.
Sports
No supporters are currently permitted into football stadiums in Italy, but the country was under strong pressure from UEFA to allow at least some fans in the stands for the delayed tournament.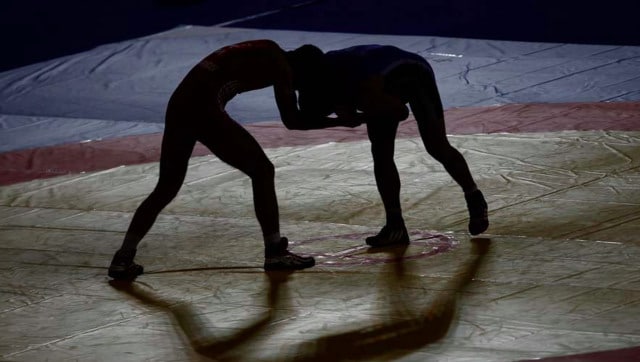 Sports
The Sports Ministry last month recognised ISWAI as a national federation for running the affairs of mud wrestling, the traditional style of the sport (Dangal).