Indian politics and its Lalu Prasad Yadav syndrome
Politicians' weakness and love for their progeny (or even other close relatives) puts them in embarrassing situations. At times, the progeny are acting as fronts for the shenanigans that the politicians indulge in and at times they are on their own.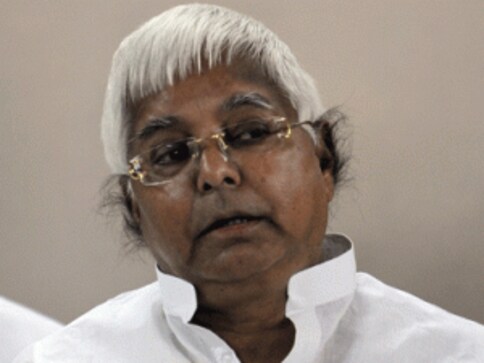 During his heydays in the 1990s and the early 2000s, Lalu Prasad Yadav never organised political rallies.
He organised Railas.
These were very big political rallies held at the Gandhi maidan in Patna. And they were deemed to be so big by Lalu that the feminine sounding word 'rally' proved inadequate to describe them.
Hence a new word Raila was coined.
But time passed and the world went around, and in the end the old adage 'you can't fool all the people all the time', came true in case of Lalu as well.
These days Lalu is a minor player both at the state and the central level. Given this, every few months you can hear him saying nice things about Sonia Gandhi, whenever the opposition parties choose to attack her.
A couple of days earlier Lalu went back to his favourite method of political engagement. He organised a parivartan (change) rally in Patna (and not a Raila). News reports suggest that Lalu hired thirteen trains to ferry his supporters to Patna for the rally.
This is a huge change from the usual. In the Bihar, that this writer grew up in, a rally would mean an open invitation to the supporters of Lalu to board any train that they wanted to.
Also like any good father would, Lalu used the occasion of the parivartan rally to soft launch his sons Tej Pratap and Tejashwi into big-time politics. Tej Pratap is a BA drop out and Tejashwi was a budding cricketer who played one Ranji trophy match for Jharkhand in November 2009. He was also a part of the Delhi Daredevils IPL team, warming his bum on the bench for a few seasons.
It is interesting if we compare this launch with that of Lalu's own launch into serious politics which happened in the early 1970s. Lalu had quit student politics in 1970, after he lost the election for the post of the President of the Patna University Students Union (PUSU) to a Congress candidate. Before losing this election, Lalu had been a general secretary of the PUSU for three years.
As Sankarshan Thakur writes in Subaltern Sahib: Bihar and the Making of Lalu Yadav, "On the eve of elections of Patna University Students Union (PUSU) in 1973 non-Congress student bodies had again come together, if only for their limited purpose of ousting the Congress. But they needed a credible and energetic backward candidate to head the union. Lalu Yadav was sent for."
The trouble of course was that Lalu was no longer a student. He was an employee of the Patna Veterinary College by then. But then those were the seventies and the state was Bihar, so not being a student was a small problem that could be fixed.
As Thakur writes: "Assured that the caste arithmetic was loaded against the Congress union, Lalu readily agreed to contest. He quietly buried his job at the Patna Veterinary College and got a backdated admission into the Patna Law College. He stood for elections and won. The non-Congress coalition in fact swept the polls."
And this set up Lalu for the big league as the agitation launched by Jai Prakash Narayan, against Indira Gandhi, gathered speed. The next year i.e. 1974, the agitation against Indira Gandhi spread throughout the country. As Thakur writes, "An agitation committee was formed, the Bihar Chatra Sangharsh Samiti to co-ordinate the activities of various unions and Lalu Yadav as president of PUSU was chosen its chief." These events catapulted Lalu Yadav into the big league from which he never looked back. He became a member of the Lok Sabha in 1977 at a very young age of 29. He became the Chief Minister of Bihar in 1990.
But the fact of the matter remains that he if he wasn't asked to contest the 1973 PUSU elections, Lalu might have never returned to politics and probably retired by now from the Patna Veterinary College.
Lalu was lucky because he was at the right place at the right time. His sons are lucky because they are his sons. The next generation of politicians(even those who are not a part of electoral politics) is always luckier to that extent. They already have a base that has been built to work from.
But the question does the next generation respect this base because of which they get lucky? And they answer seems to be no, as a spate of recent examples show. Robert Vadra, with his land dealings in Haryana and Rajasthan, has been a huge embarrassment for Sonia Gandhi, her son Rahul and the Congress Party.
Sharad Pawar had to recently come to the rescue of his nephew Ajit, after he made insensitive comments in drought hit Maharashtra.
Mamata Banerjee's IIPM educated nephew Abhishek stands accused of running Ponzi schemes in West Bengal. News reports suggest that UP Chief Minister Akhilesh Yadav has been spending a lot of time trying to settle 'who gets the government contract' dispute between his step brother Prateek and his first cousins. Pawan Bansal, had to recently quit as the Union Railway Minister after the Central Bureau of Investigation (CBI) caught his nephew Vijay Singla for running a jobs for bribes racket in the Indian Railways.
And there are examples from the past as well. Atal Bihari Vajpayee's spotless reputation as the Prime Minister of the country was marred by the dealings of his foster son-in-law Ranjan Bhattacharya. J Jayalalithaa's weakness for her foster son V Sudhakaran tarred her reputation. The late Pramod Mahajan's son Rahul was and continues to be an embarrassment.
The late Prime Minister PV Narsimha Rao's son Prabhakar was accused of being involved in the urea scam in the 1990s. If we go back a little further, Moraji Desai, the fourth prime minister of India, had to deal with allegations of graft against his son Kanti Desai. Kanti Desai had allegedly collected Rs 80 lakh for party funds misusing his position as the PM's son. Raj Narain a minister in Desai's cabinet, even came up with the slogan "Hamse kya parda hai, Kanti ke haath mein garda hai (Why hide it from us, Kanti's hands are muddied)."
Jagjivan Ram could have become the first dalit Prime Minister of independent India if he hadn't been embarrassed by his son, Suresh Ram. Nude pictures of Suresh were published in a magazine called Surya, which was edited by Maneka Gandhi. The pictures showed him in a compromising position with a 21 year old student of Satyawati College, Delhi University, called Sushma Chaudhury, who he eventually married (on a slightly different note Suresh's sister Meira Kumar is the speaker of the current Lok Sabha). "If the Kamasutra has 64 poses of making love, this one certainly had 10," wrote Khuswant Singh in a later column, with regard to these pictures.
As veteran journalist and editor Inder Malhotra has been quoted as saying, "In fact, in many ways Suresh Ram tried to emulate Sanjay Gandhi and received the same shelter from his father which Sanjay got from her mother. It was a game of one-upmanship."
And Sanjay Gandhi, among all the sons, daughters and relatives of politicians, was the biggest embarrassment of them all. His dictatorial ways ensured that the Congress party was thrown out of power for the first time since independence in 1977 (For a detailed study on this Vinod Mehta's The Sanjay Story is an excellent read). Indira Gandhi who was known to be very stern otherwise continued to be a mother when it came to Sanjay.
The broader point is that the politicians' weakness and love for their progeny (or even other close relatives) puts them in embarrassing situations. At times, the progeny are acting as fronts for the shenanigans that the politicians indulge in and at times they are on their own. But in either condition there is a cost that is to be paid for.
A major reason that Lalu Prasad Yadav finally lost in Bihar was because of the shenanigans that his saalas (brothers in law) Sadhu Yadav and Subhash Yadav, indulged in. They had the political patronage of Rabri Devi, who was the Chief Minister of Bihar. News reports coming out now suggest that Lalu's two sons are also not the best of buddies. And this can't be good news for Lalu Yadav whose political fortunes have taken a huge beating since 2005.
All the politicians who promote their progeny in politics and allied areas, need to thank Indira Gandhi. If it wasn't for her, politics in India would have never become a family owned business.
As historian Ramachandra Guha said in a lecture titled Verdicts on Nehru: The Rise and Fall of a Reputation (Second V. K. R. V. Rao Memorial Lecture, Institute of Social and Economic Change, Bangalore, 20 January 2005): "After Nehru the Congress chose Lal Bahadur Shastri to become Prime Minister, a post on which he quickly stamped his authority. Mrs (Indira) Gandhi herself may never have become Prime Minister had not Shastri died unexpectedly. She was chosen by the Congress bosses as a compromise candidate who (they thought) would do their bidding. But once in office Mrs Gandhi converted the Indian National Congress into a family business. She first brought in her son Sanjay and, after his death, his brother Rajiv. In each case, it was made clear that the son would succeed Mrs Gandhi as head of Congress and head of Government. Thus, the 'Nehru-Gandhi dynasty' should properly be known as the '(Indira) Gandhi' dynasty."
India is still paying the costs of this monstrous mistake as almost all politicians now want to pass on the baton to their progeny and other relatives close to them.
Professor Pulin Garg of Indian Institute of Management Ahmedabad used to say with regard to family owned businesses in India "Haweli ki umar saath saal ( a family owned business lasts for 60 years)." It will be interesting to see how long political hawelis last on an average? That will be a big determinant of which way India goes in the decades to come.
Vivek Kaul is a writer. He tweets @kaul_vivek
India
The High Court here recently said that demolishing houses with bulldozers has become a 'tamasha' or spectacle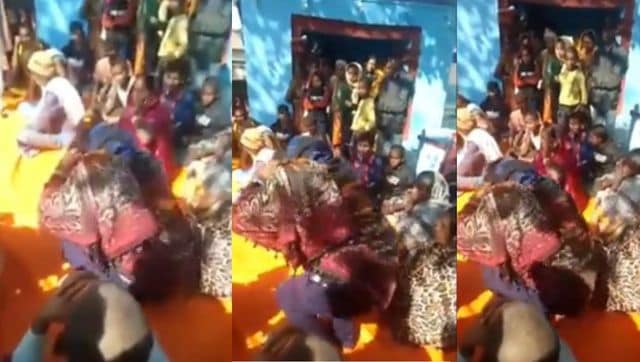 India
The accused owns a poultry farm in Kannauj village in Bihar. The family of the girl alleged that the man lured the minor to his farm on the pretext of giving her chocolates and raped her
India
The matter had come to light when many gunny sacks full of the stolen spare parts were recovered from a scrap godown at Muzaffarpur during a joint search operation