After India, RSS outfit wants to take 'vedic science' abroad
Now an RSS wing wants to expand the ambit of vedic science with teaching it to children abroad, especially in Muslim countries.
The India Science Congress — where some claimed that India had planes in ancient times that could fly to other planets and Kauravas are the first example of cloning — just got over and now an RSS wing wants to expand the ambit of this vedic science by taking it abroad.
The Hidustan Times reports, "Set up in 1991, Sangh-affiliated science organisation Vijnana Bharati says it plans to expand in the Muslim-dominated Gulf countries to acquaint children of Indian families there with the country's rich scientific and cultural heritage."
This comes in the backdrop of Captain Anand J Bodas making claimes like aeroplanes existed in India 7,000 years ago and they travelled from not just one country to another but also to other planets, in a controversial session at the Indian Science Congress. The retired principal of a pilot training facility attracted criticism from some scientists who said such claims undermined the primacy of empirical evidence on which the 102-year-old Congress was founded.
The Hindutan Times quoted Dr Somdev Bhardwaj of Vijnana Bharati as saying, "Children living abroad, particularly in Muslim countries, should be taught about science that exists in Vedas and other literature."
Bodas' wasn't the only controversial paper presented at the session. As this Times of India report points out, another speaker pointed out that "Indians had developed 20 types of sharp instruments and 101 blunt ones for surgeries, which largely resemble the modern surgical instruments," while another spoke of how "ancient Indian engineers had adequate knowledge of Indian botany and they effectively used it in their construction."
History lessons in schools have also not been spared. Y Sudershan Rao was recently appointed as the head of the Indian Council of Historical Research by the Modi government fuelling concerns of a push to teach the superiority of Hindu values and mythology at the cost of academic rigour; critics also say this goes against the grain of secularism.
Rao is of the opinion that the art of fiction writing hadn't been invented until the last century and because the Mahabharata has been proved to be written at least two millennia ago- they must obviously be accurate and true, reported Reuters.
Find latest and upcoming tech gadgets online on Tech2 Gadgets. Get technology news, gadgets reviews & ratings. Popular gadgets including laptop, tablet and mobile specifications, features, prices, comparison.
science
PM Modi closes inauguration of India Science Congress quoting Dr Abdul Kalam, vision for New India.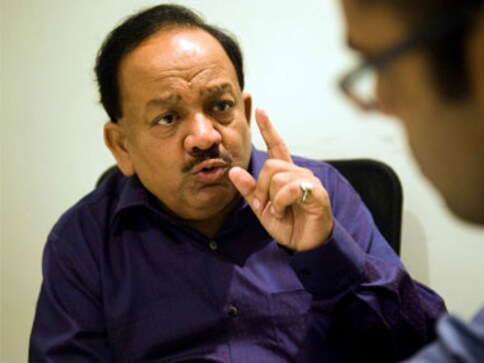 India
Defending a paper presented at the Indian Science Congress which claimed existence of aeroplanes in India thousands of years ago, Dr Harsh Vardhan asked the Indian scientific community not to be ashamed of the country's ancient history.
Fwire
The centenary session of the Indian Science Congress will be held in Kolkata from January 3-7 next year, with Prime Minister Manmohan Singh presiding over the event.